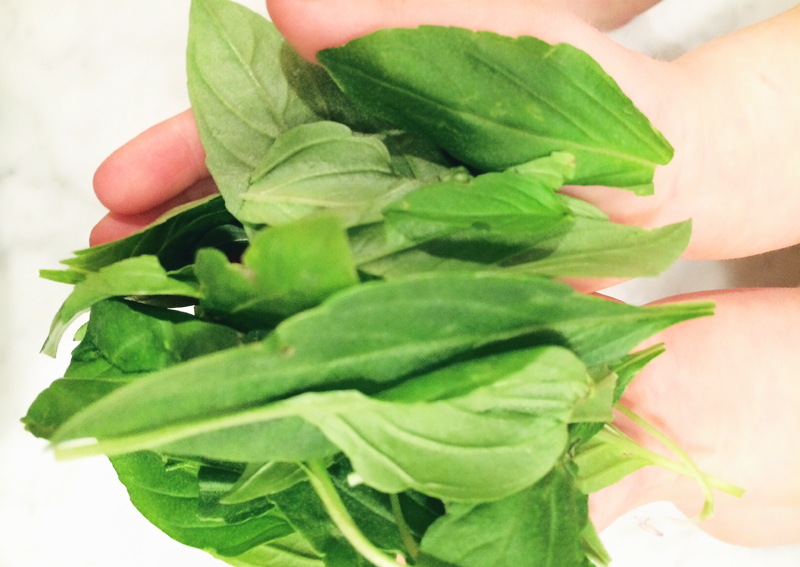 These tiny hands are always so willing to help around these parts. Especially in the kitchen, whether it's helping me cook, wipe down the counters, or do the dishes. L is always full of such enthusiastic energy that I want to capture it for myself! I try my best to honor it, so with this recipe she had the best time picking the basil leaves off the the plant that Addie gave me for Valentines day, plus she also loved juicing the limes and whisking up the marinade.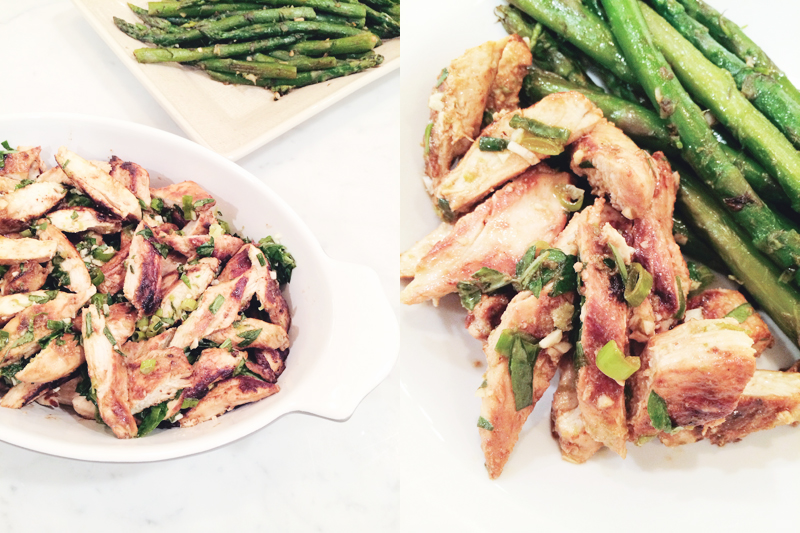 This chicken is a definite family favorite. I usually need to double my batch so we can at least try to have a little left over. Its super juicy and limey..which we all love! Plus its paleo approved!
Lime Basil Chicken
You will need:
3 lbs boneless/skinless chicken breasts
3 whole limes
5 cloves garlic minced
6 green onions
a cute handful of fresh basil (approx 4-5 Tbsp chopped)
2 Tbsp dijon mustard
3 Tbsp avocado oil
1/4 cup evoo
1/4 cup coconut aminos
real salt and pepper to taste
Fillet chicken breasts in half, then cut in to smaller strips so the marinade can soak in easier. Whisk the zest and juice of 2 limes, 3 cloves minced garlic, 3 chopped green onions, 3 Tbsp avocado oil, dijon mustard and the coconut aminos together in a bowl. Place chicken tenderloins and marinade in a gallon sized baggie and marinate for at least an hour.
Grill chicken or cook on a stovetop in a cast iron pan. I used my built in griddle on my stove. Cook for approximately 5-7 minutes on each side, or until internal temperature reaches 165 degrees. When done let rest for 5 minutes then slice in to pieces.
While chicken is resting mix 1/4 cup evoo, the juice and zest of one lime, 2 cloves minced garlic, 3 chopped green onions, and your chopped fresh basil. Pour over sliced chicken, toss and enjoy!
recipe adapted and made paleo from here