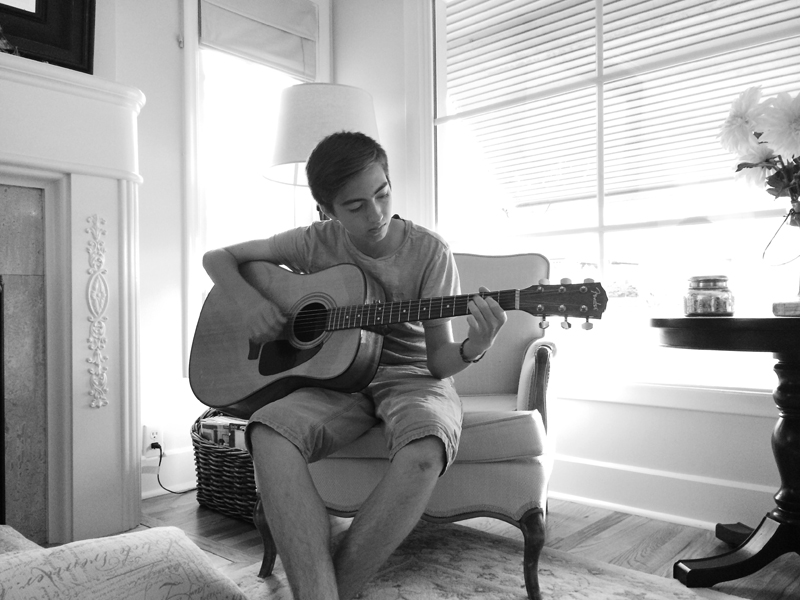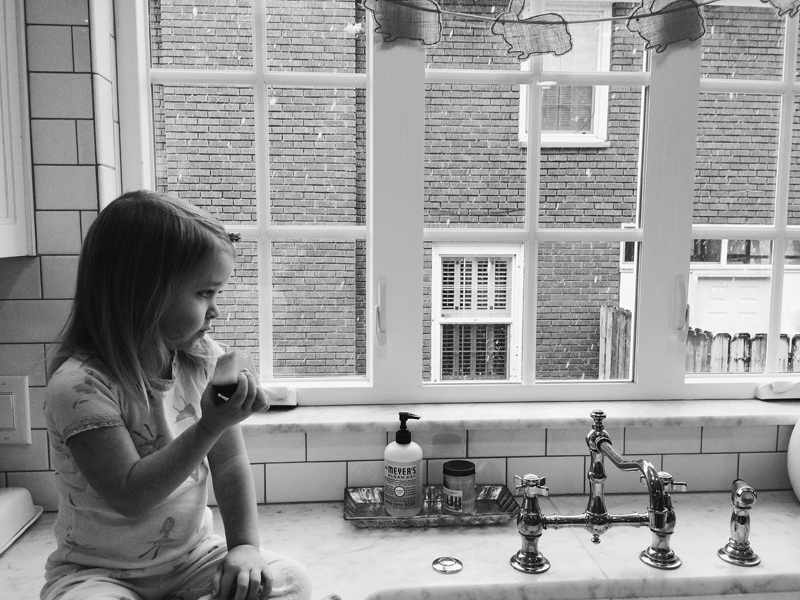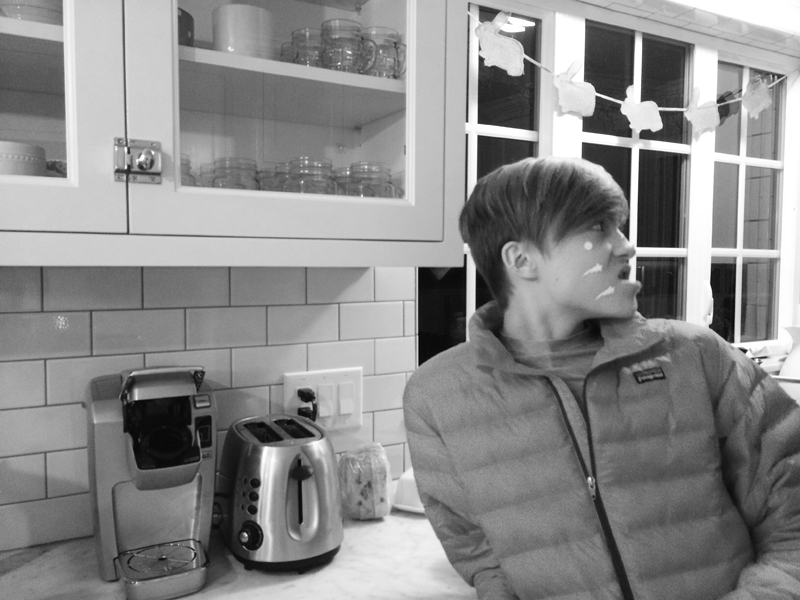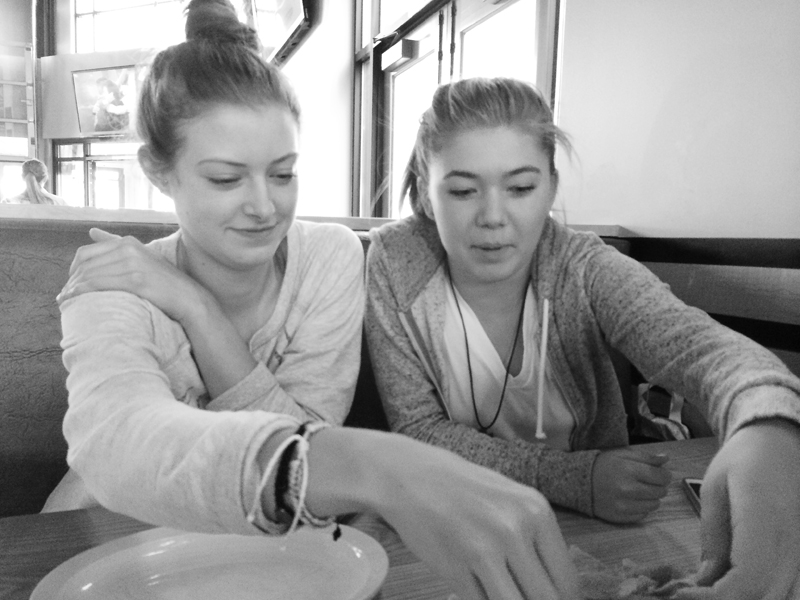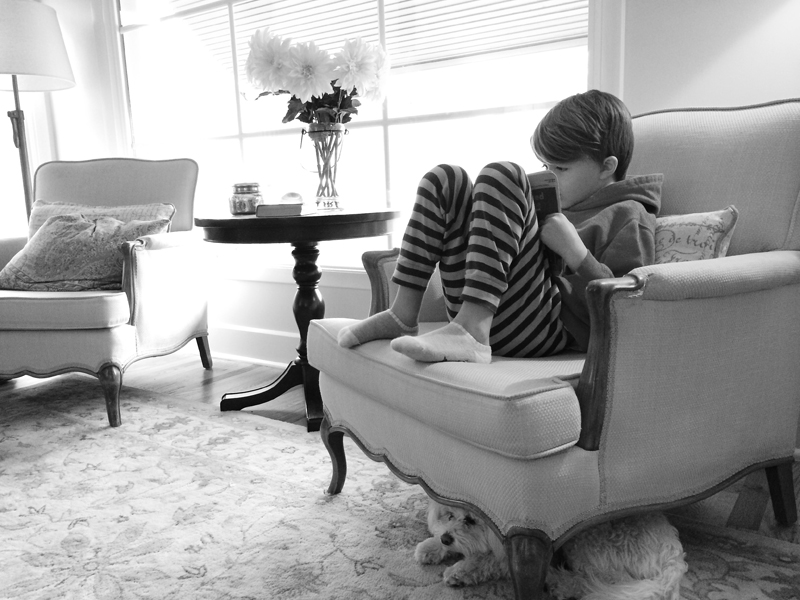 Some photos from over the weekend
1. Mathew // strumming his guitar. I love it…especially when he sings along.
2. Liliana // it snowed…and she wanted watermelon to go along with it.
3. Aden // glow in the dark star sticker warrior. He's at such a fun stage right now…always making me laugh.
4. Addie & Taylor // the Hubs and I took them out to dinner after picking him up from the airport. It's nice to have time alone with these two. We spent a lot of time discussing life and their futures. These two are going big.
5. Liam // with his nose deep in one of my old books. "Haunted House" he loves it…and he's in first grade. I don't recall reading it until I was in at least third grade…man things have sure changed.