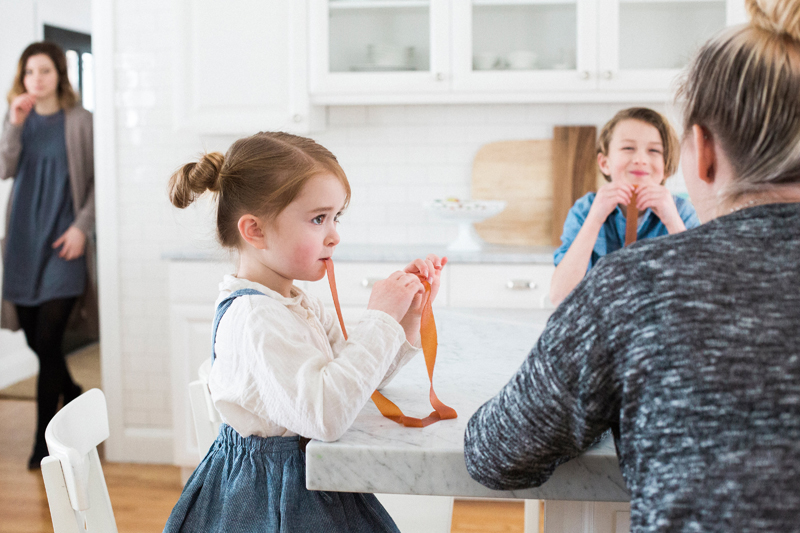 You know when your in the thick of raising your kids and you feel like its going to last for forever? Well the hard reality is that, it just doesn't. One day they're creating dance shows or making up performances for you, using their little brothers as props, and the next they're graduated and off on their own living in a city hundreds of miles away. If your lucky they eventually make their way back near home and then if your super lucky they occasionally drop by for an after work/school snack to chat.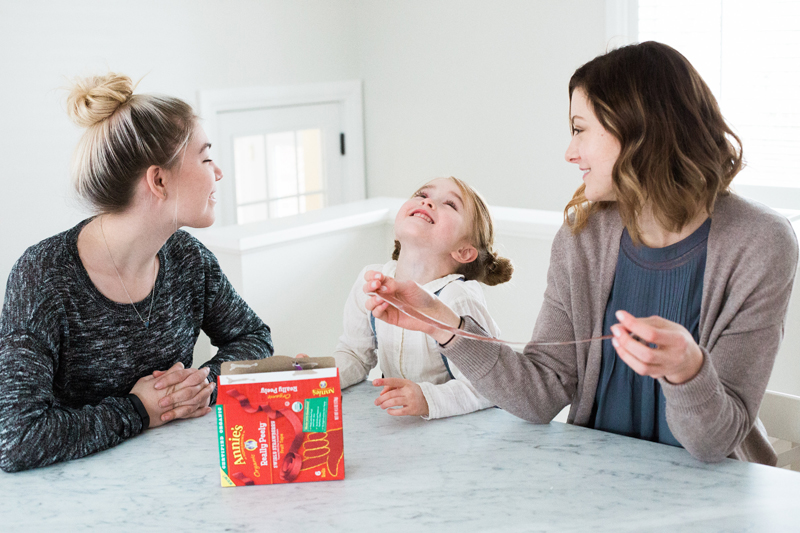 And that my friends, is now where we're at around here. Theres nothing that brings my heart more joy than to hear "Sheila" (our home alarm system named by my 17 yr old Mathew) speak up and say "front mud room door", followed by "side door" because it means that one of my big kids is dropping by or is home from work or school.
The first thing that's done after they come in is quickly pair one of their iPhones to the Bluetooth speaker and some sort of music is put on. Most days its like you've entered into a European dance club, or sometimes depending on the day and who gets their phone hooked up first you could enter into a hardcore gangsta rap club in downtown LA. And this music that is now playing is not put on just as background noise, it's put on to straight party.
Next up, they raid the pantry and fridge, usually looking for a quick easy snack. And heres the thing, there comes a time where you're no longer fixing your children's meals and snacks and they're choosing their own. So I like to keep my kitchen stocked up with simple, wholesome snacks, but also ones that are still fun like Annie's Organic Really Peely Fruit tape!
I love that I know without a doubt when I buy anything that Annie's makes I can trust what is in their products. No more searching the ingredients for Red40, high fructose corn syrup, artificial flavors…etc. Because heres the thing. I am admittedly one of "those" moms. You know them. The ones who started banning HFCS back in the late 90's, who buy organic everywhere they can and ultimately just want to feed their kids healthy food. And not only that, one who wants to instill healthy eating habits into them as much as possible when they are young so they carry those habits over on their own when their older. And Really Peely fits that bill. Its a fun snack that is certified organic and free of all of those ingredients like HFCS, artificial flavors and synthetic colors that kids both old and young can enjoy. As you can see, I think my teenagers love playing with it just as much as they enjoy eating it!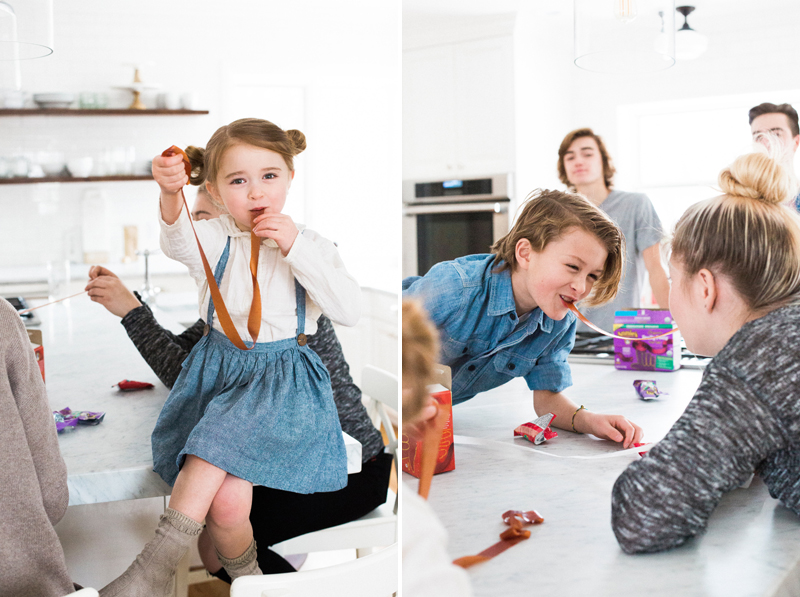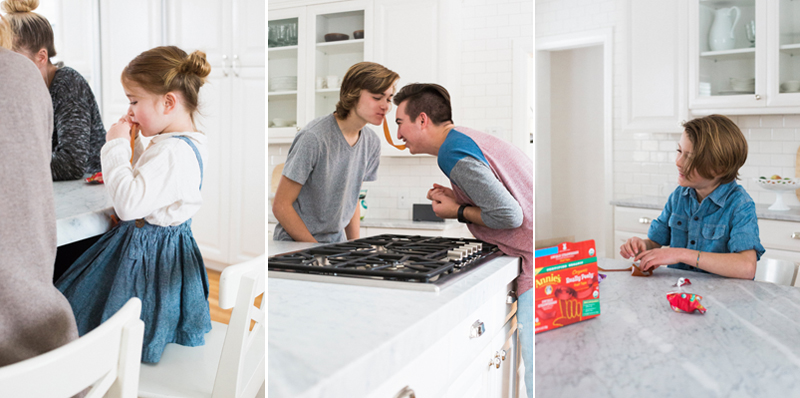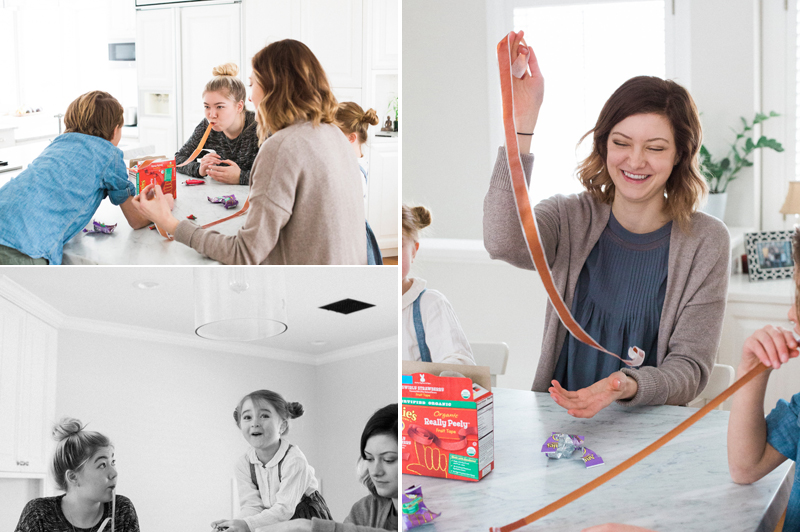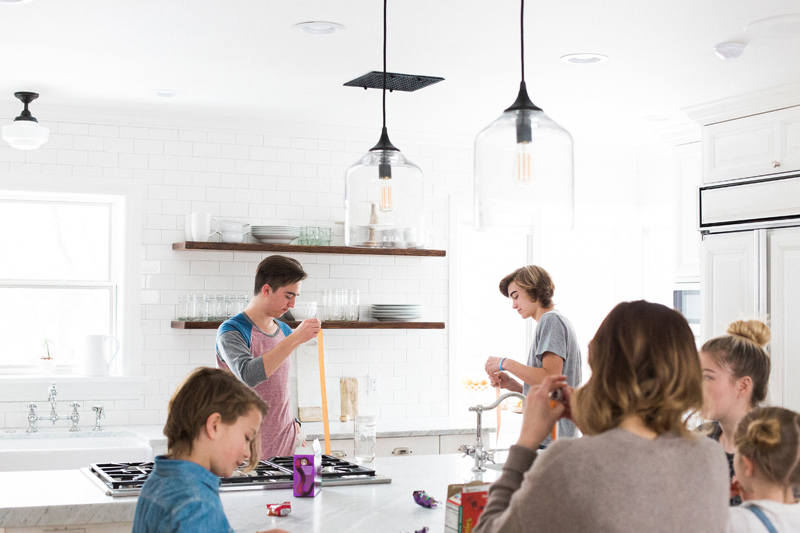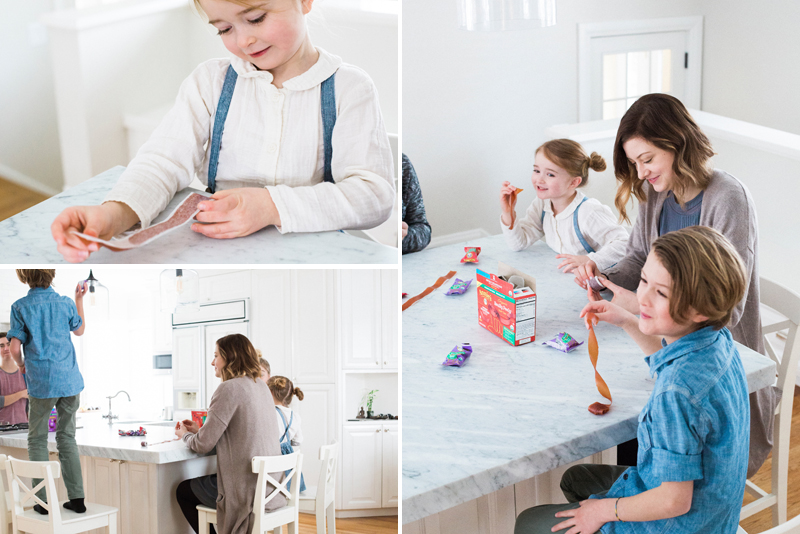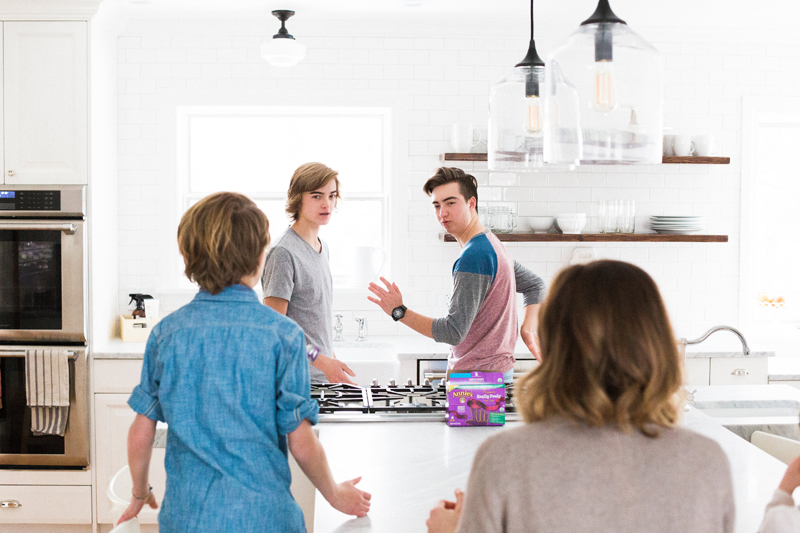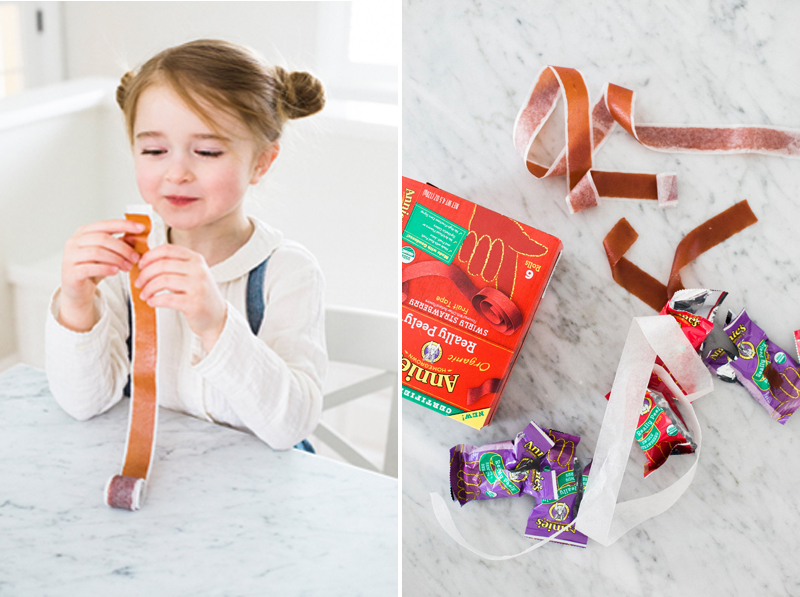 But all too soon the conversation is cut short, the music stops, and one shuffles off to work, another to run errands, another to go grocery shopping for themselves and another to do their homework. And this Mama is left with my cup overflowing usually just enough until the next time I enter into a dance club in my own kitchen.
This post is sponsored by Annie's, a brand that we have long loved in our home.
Photos: Samantha Broderick Photography