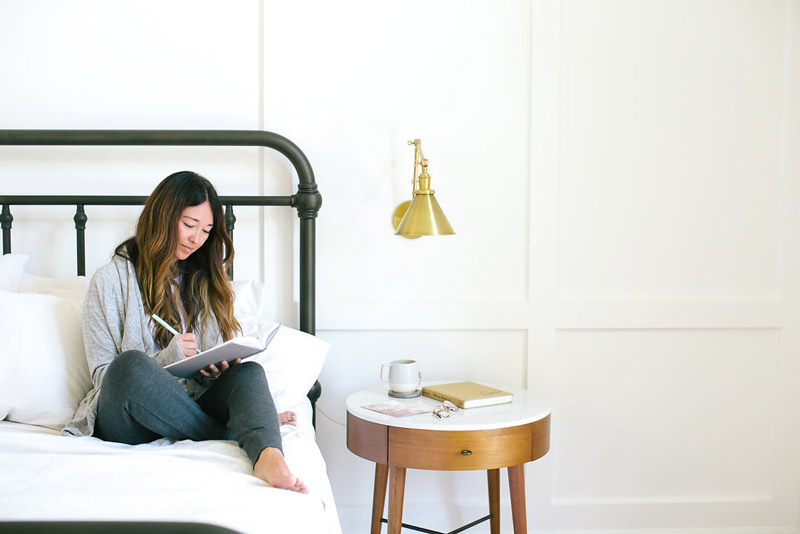 Since recently turning the big 40 I have found that incorporating mindfulness into my life and giving myself Permission to Pause for even just a couple of minutes each day helps me set the tone for a better, more fulfilling life. As a Mom in our busy on the go, always connected world it's easy to find ourselves somewhat lost mindfully. But finding that moment of calm can not only help you recharge but also inspire you to be the best version of yourself.
For me mindfulness doesn't need to be hard or complicated. It's as simple as taking a few moments each morning to just pause and really take in my surroundings and let my mind settle as I'm sipping my morning cup of green tea. Or writing down a few thoughts in my journal. And sometimes just taking a moment to listen to myself breathe is all I need.
Weeding out distractions is key for me to fully invest in my moments of Pause. That includes wearing something comfortable that doesn't tug or pull at me. Athleta's new sustainable Restore clothing line is that for me. Made from sustainable fabrics in a neutral palette that's not only super soft but incredibly comfortable as well. And I really love that Athleta's mission is to ignite a community of active, healthy, confident women and girls who empower each other to realize their limitless potential.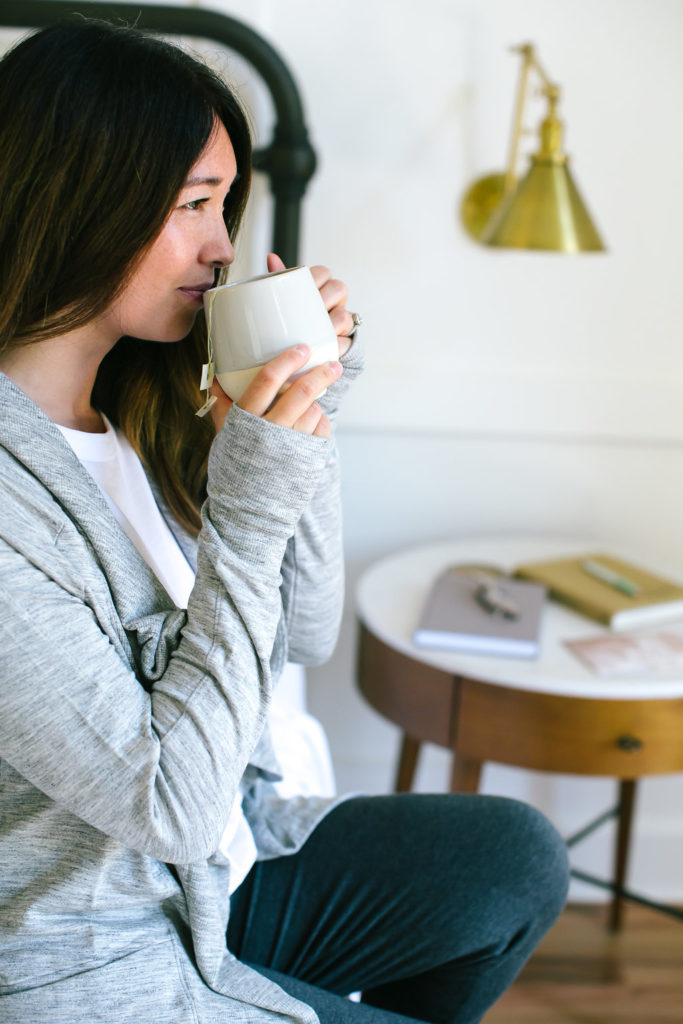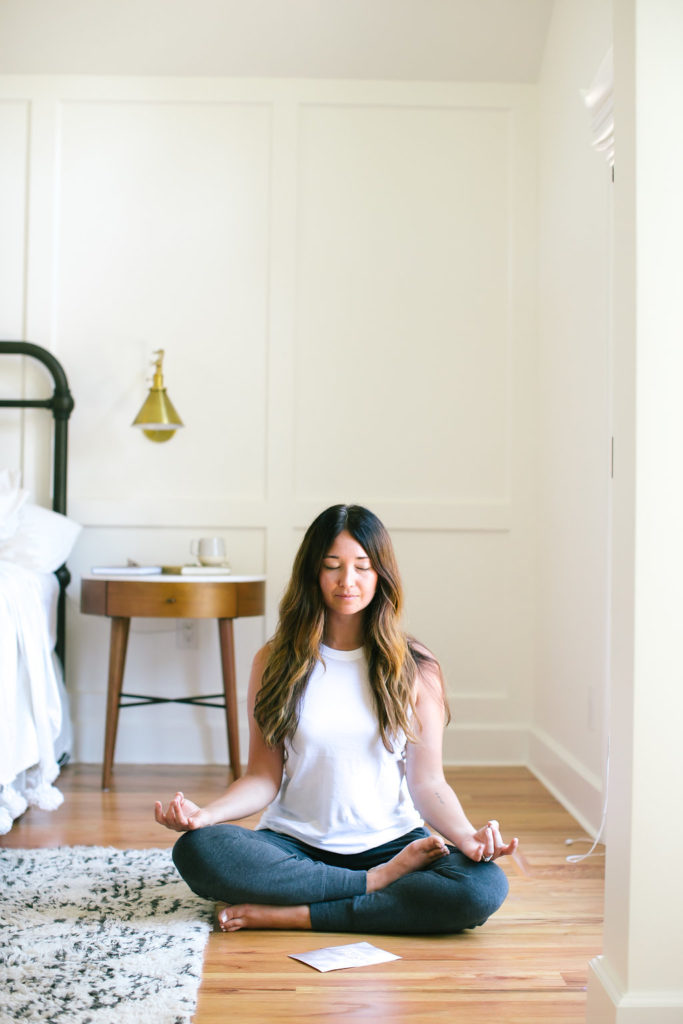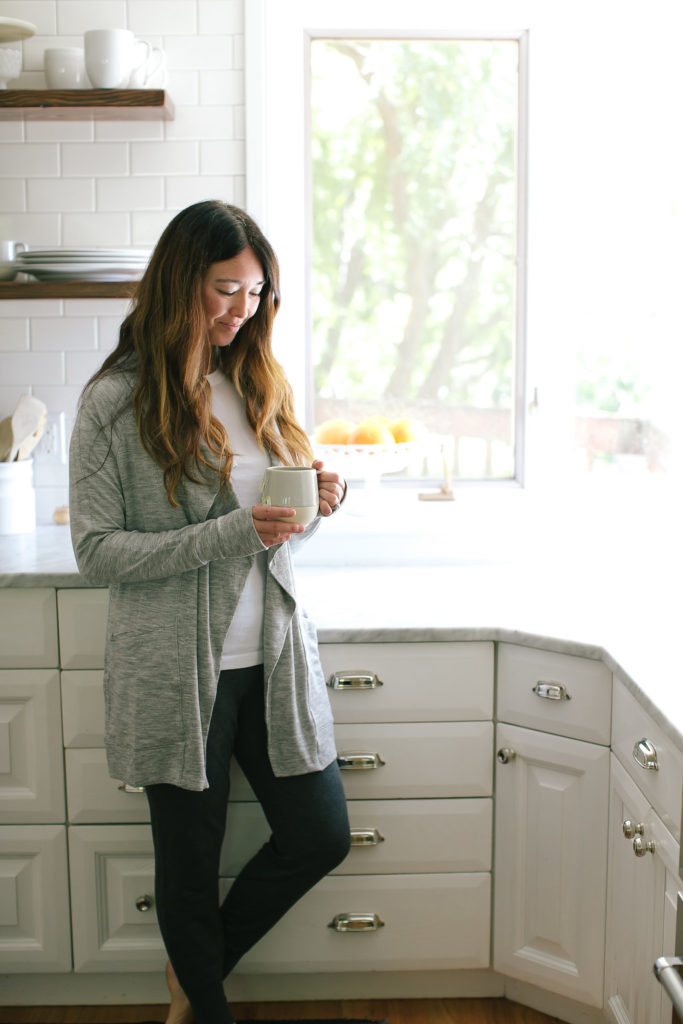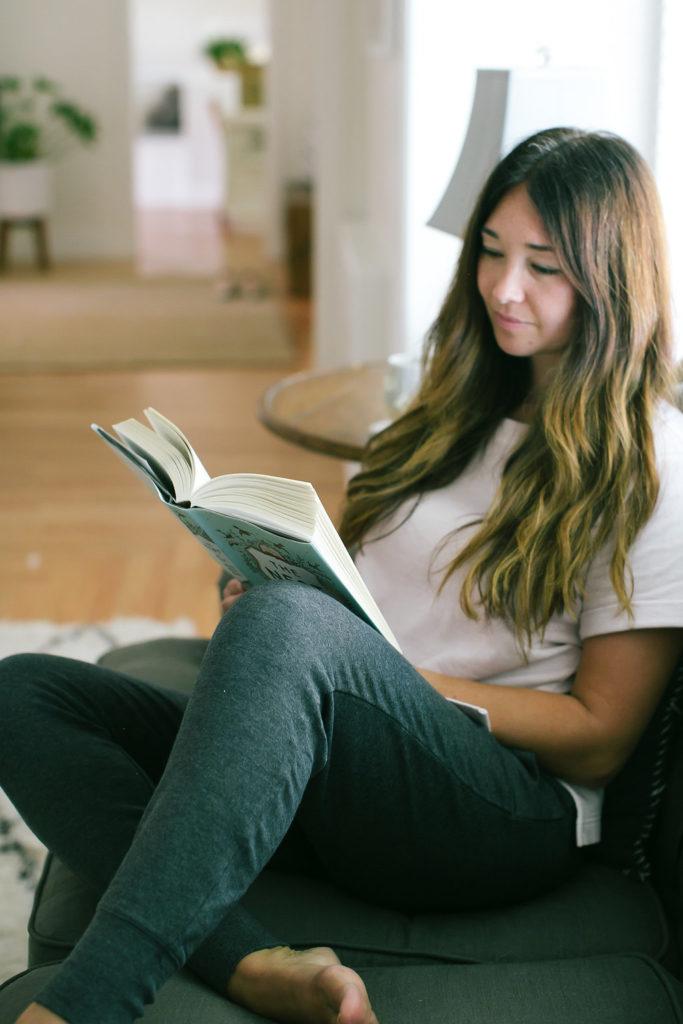 So my friends, I invite you to give yourself Permission to Pause this month and find your moment of calm and restoration in a way that works for you. xoxo
Worn: Eco Wash Restore Sweatshirt in Lilac // Studio Wrap in Marl Grey Heather // Restore Jogger in Charcoal Grey Heather // With Ease Tank in Bright White
Photos by: Tracy Layne Photography
**This post was sponsored by Athleta. All opinions are my own.