I don't know about you, but Back to School really snuck up on me this year. I felt like I needed another month or so of summer.. or at least a few more weeks. I think I was feeling a little sentimental and refusing to accept the fact that our youngest was heading to first grade. Which means she's now gone all day, and I'm no longer a Mom at home with young kids. Ahh.. big changes and shifts that I like and don't like all at once. Anyhow, now that school has been back in session for a couple of weeks I thought I would share a few tips and tricks that help make being back in school a little easier around here.
1. Establish a Routine
To make the transition easy on both you and your kids school schedule start establishing a bedtime routine at least a week before heading back to school. That means bedtime earlier so you can get up earlier as well. Lay out clothes + shoes for the next day, as well as gather any items (soccer cleats, ballet leotard etc.) that they may need for any after school activities or extra curricular's they have the next day. That way they are prepared not only for their upcoming school day but after school as well!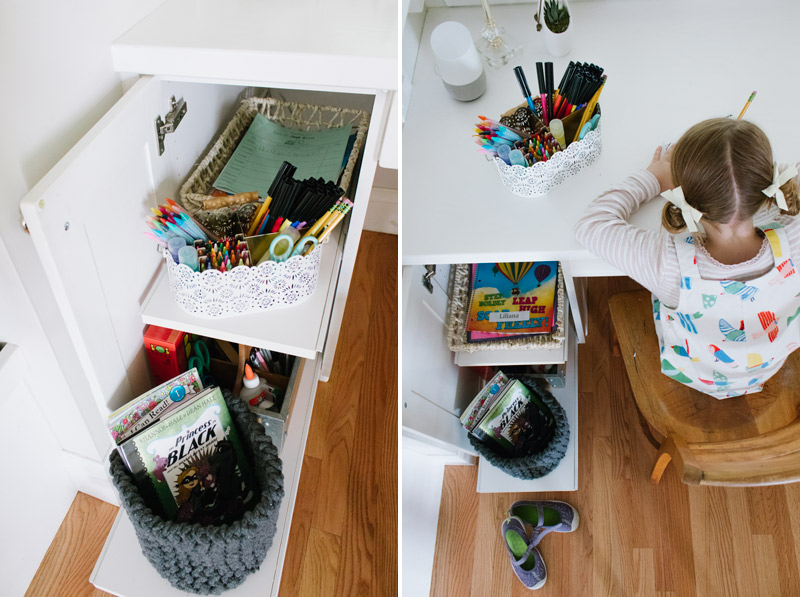 2. Set up a Homework station
Help your kids stay organized and on top of their homework by creating an area in your home where they have all they need to stay focused and on task. We use a basket for homework packets that are sent home at the beginning of the week and not turned in until the end. As well as any papers that may need signatures or notes to be read by a parent. We have a small caddy full of everything they need to complete their homework assignments; pencils, erasers, scissors, glue sticks, colored pencils, markers, crayons etc. on the same shelf as well so it's all easily accessible. Another caddy with extra supplies and a basket to hold library books (so they're not lost or forgotten each week) finish off our simple homework station.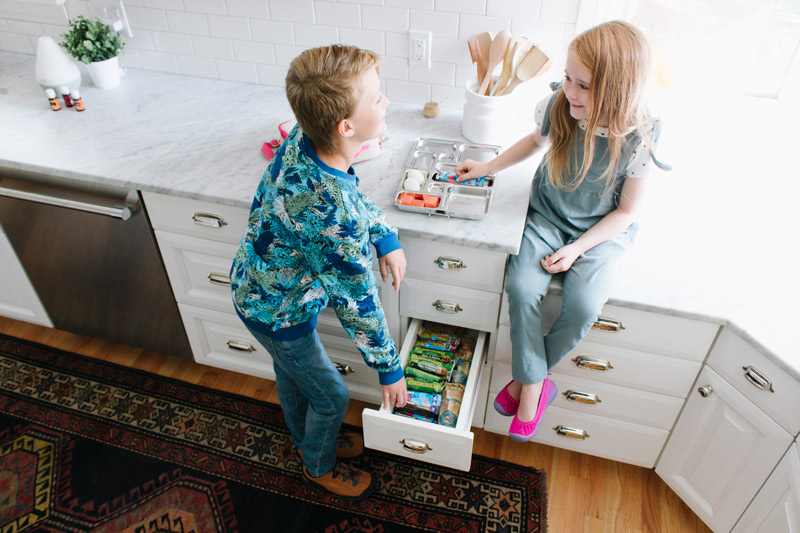 3. Create a Self-Serve Snack / Easy Breakfast Drawer
We have always tried to adopt the idea that children feel empowered when they can serve and help themselves. By creating a snack drawer you not only do just that but also help your kids develop a healthy relationship with food. We keep different types of bars, from protein to granola, and instant oatmeal in ours. That way they can help themselves to their own healthy breakfast, a quick after school snack or add one to their lunches.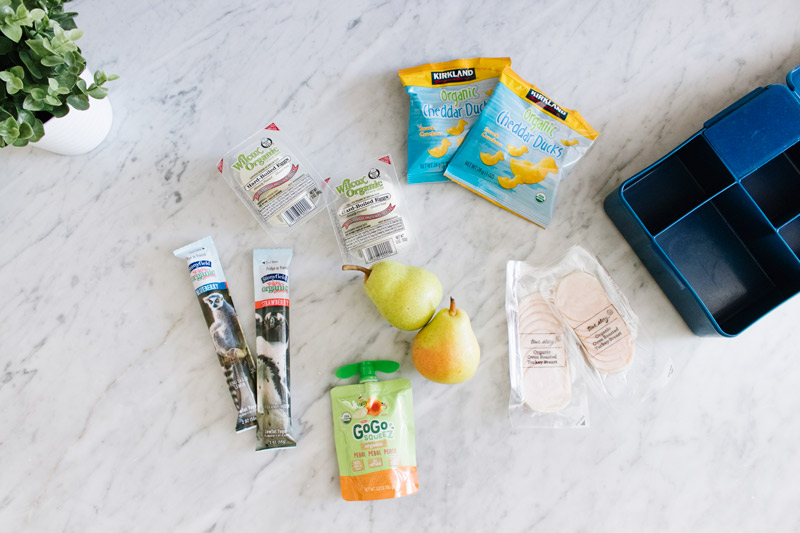 4. Make Packing Lunches Easy
We love having easy to pack lunch items on hand for our kids to help in or fully pack their own lunches. Things like pre hard boiled eggs, yogurt tubes and individually packed portions of turkey breast are perfect easy proteins. Squeeze pouches of fruits + vegetables or petite sized fresh fruits are also great for smaller appetites and ensure less waste. Tip: We love to freeze our yogurt tubes and pack them frozen in lunches. By the time lunch rolls around they're perfectly cold and have kept the rest of the lunch chilled as well.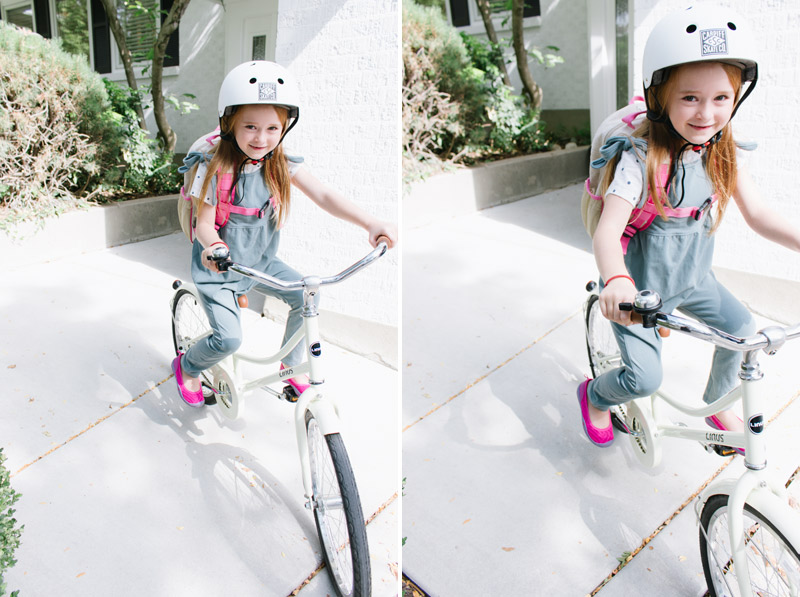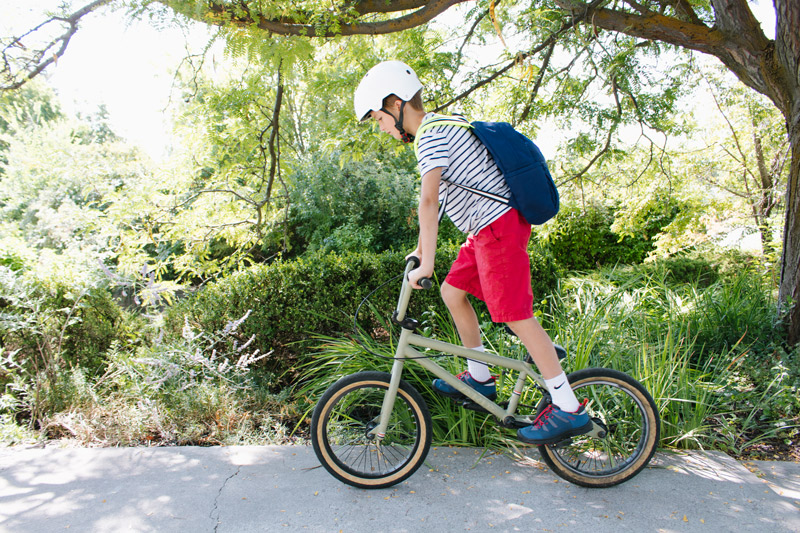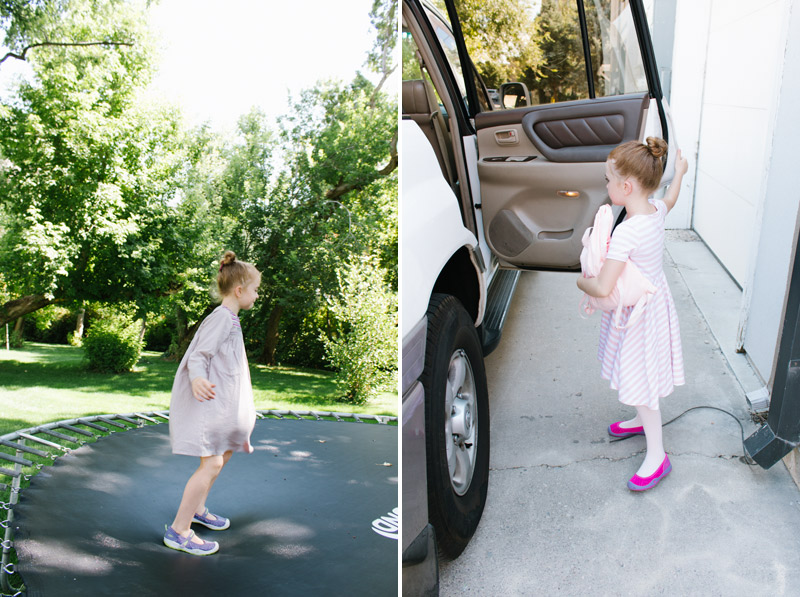 5. Wear Good Shoes! Seriously!
One of my most favorite and fond memories growing up was my annual trip to the department store with my Dad for new school shoes. He was, and still is a firm believer that wearing good shoes as a growing child makes all the difference! And I've adopted the same feelings. There is nothing better than finding a good solid shoe that is comfortable, supportive, easy for my kids to take on and off, plus super fun and stylish on top of it!
KEEN Kids is known for it's great summer sandals and is the "go-to" summer camp and adventure footwear brand for the whole family. As seasons change and families transition to fall and back to school, KEEN Kids offers a great functional and quality product for that transition time. We love KEEN Kids shoes because they check off all of our requirements from above, work perfectly for both school + play and can be styled with a variety of outfits. See below for some outfit inspiration featuring KEEN Kids Moxie in both the Moxie Flat and Moxie Mary Jane styles for girls. And the Hikeport +  Jasper styles for boys. All styles my kids have, wear everyday, and LOVE!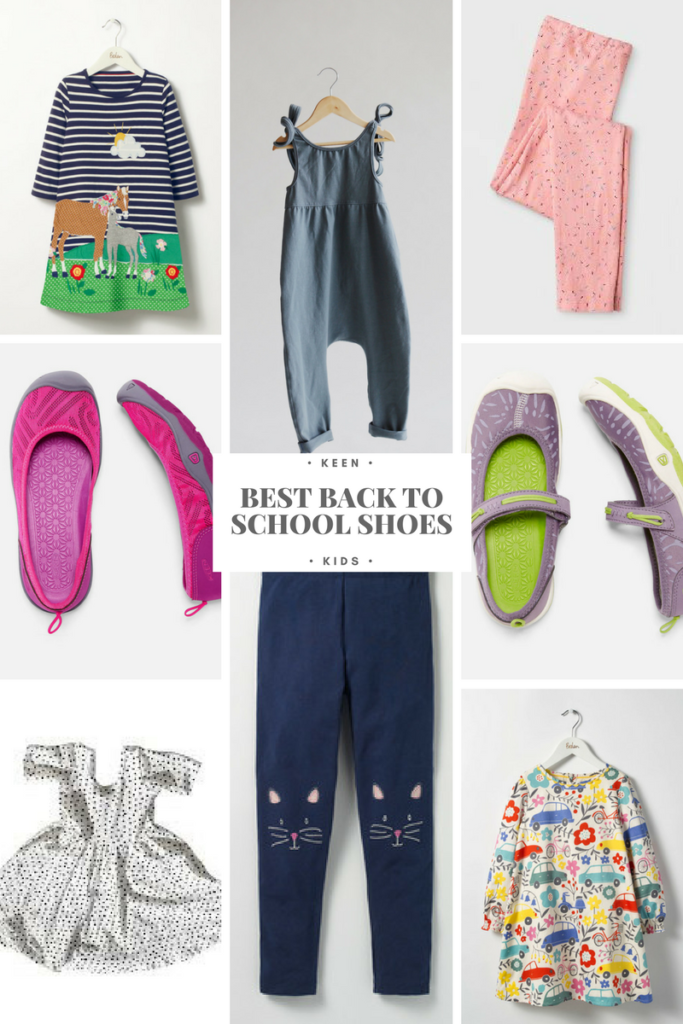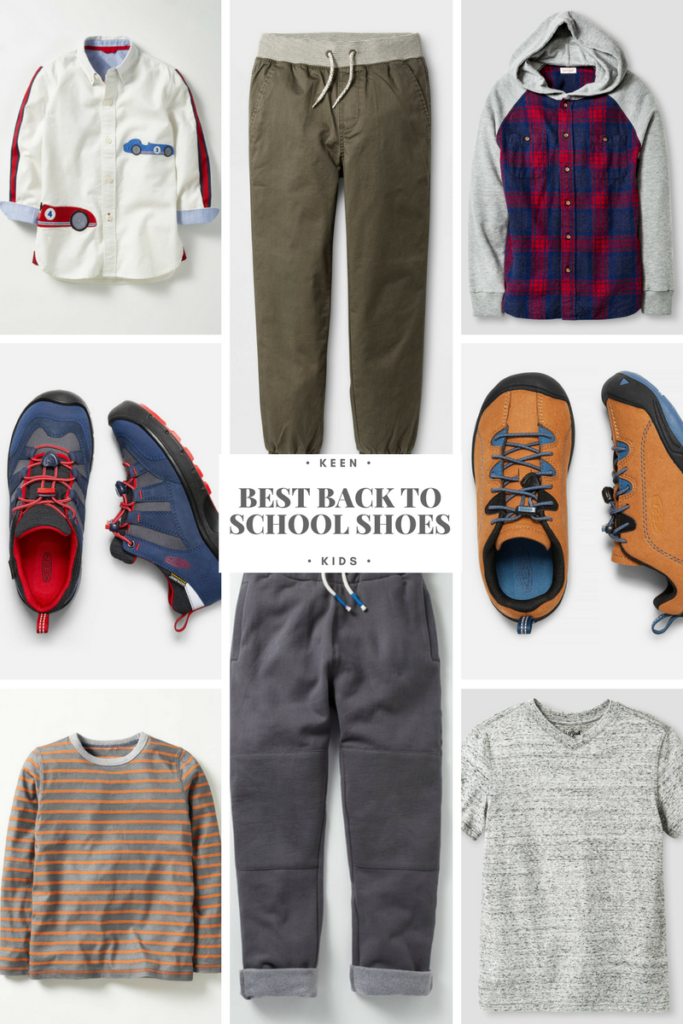 We're so happy to team up with a great group of bloggers to share lots of KEEN styles for kids AND an awesome giveaway. TEN lucky winners will receive a pair of KEEN shoes for school (select from New Arrivals). Please enter using the Rafflecopter below.
Don't forget to visit all of the participating blogs too! They all have KEEN shoe styles to share as well as great tips and ideas for school:
The Chirping Moms // Wanderlust Crew // Suburban Wife, City Life // Girl in the Red Shoes //Marino Bambinos // The Love Designed Life // Momfessionals // Munchkins and Moms // Being Brickner // Thrifty Nifty Mommy
Giveaway: Enter using the form below