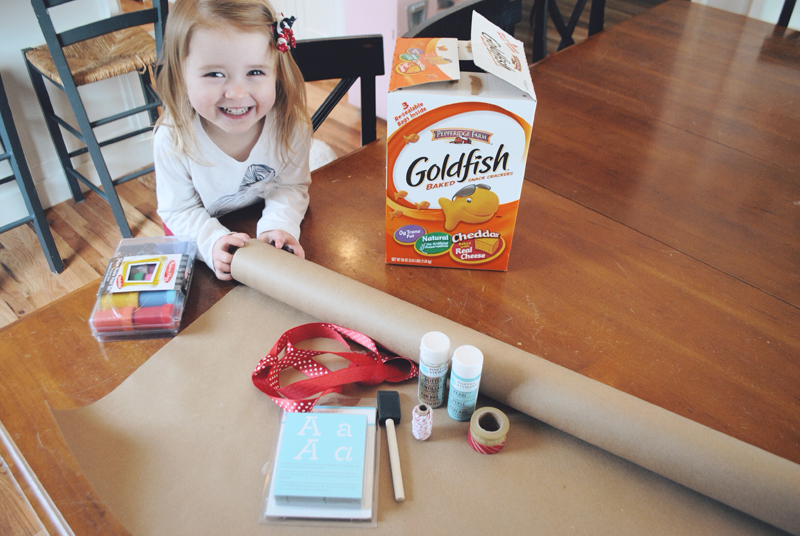 Through all of the many (and by many, I'm talking like over 30) Valentines parties I've prepared for and attended with my 5 older children, this is the first year I have ever had to make a valentines box. So, that being the case, the week before L's valentines preschool party was to be had we set out on a first ever adventure together creating and crafting one up.
We rummaged through the recycle bin and found a Costco sized goldfish box, pulled some butcher paper, card stock, stencils, paint, washi tape, and bakers twine out of the craft drawer and set to work with no particular idea in mind.
Immediately upon seeing the paints L got right on top of painting some white card stock while I wrapped up the old goldfish box and sealed it with washi tape. Before long, My little painter had moved on to stenciling the box with xo's and we finished it off with a handle @Liliana for her name…because Instagram of course.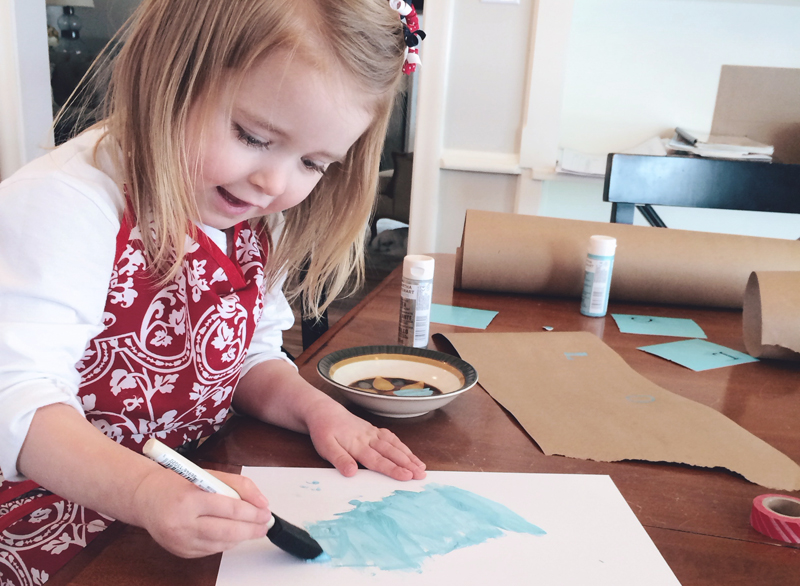 It was seriously so simple to make and I think it turned out pretty cute. Really, she couldn't have been more excited and proud of her work. When I set her up on the counter to snap these shots she said "My friends will put treats in this hole for me?!" Ahh..this little girl…her excitement and love for everything that comes her way just keeps the biggest smile on my face.