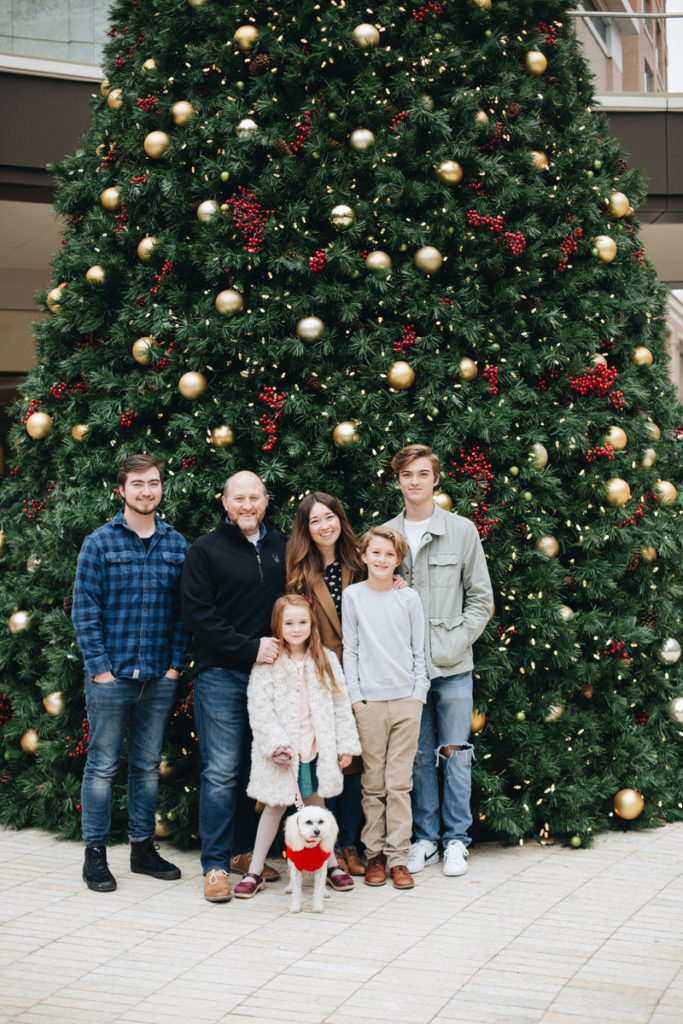 This past week our family was able to kick off the holiday season with a little staycation in downtown Salt Lake City, UT. I have been feeling a bit disconnected as a family these past few months due to my Dad's health, which has had me traveling to and from Seattle to be with him, so some family time was something we were all needing. There's nothing I love more than being with my family, away from everyday distractions, and getting to spend quality time together.
I love staycations because they're a great reminder that you don't have to go far from home to still feel like you're on a full fledged vacation. Spending a night or two in a nearby hotel for a weekend can be just the ticket to rest and relaxation for the whole family, and it's all without the hassle and cost of travel time. Grand or not, most hotels offer amenities that can feel like luxuries, such as swimming pools (and hot tubs), game rooms, cable television subscriptions, fine dining and more. Plus who doesn't want some time off from making the bed, washing and folding loads of towels, and emptying the garbage. I know I do! We stayed at the Hilton Salt Lake City Center and it not only offered several of the amenities I mentioned, but also is located in the best spot to enjoy the shopping, dining and sites in and around City Creek Center. And a major added bonus since it is a pet friendly hotel, we were able to bring along our little pup Bella who loves nothing more than being with us ALL the time.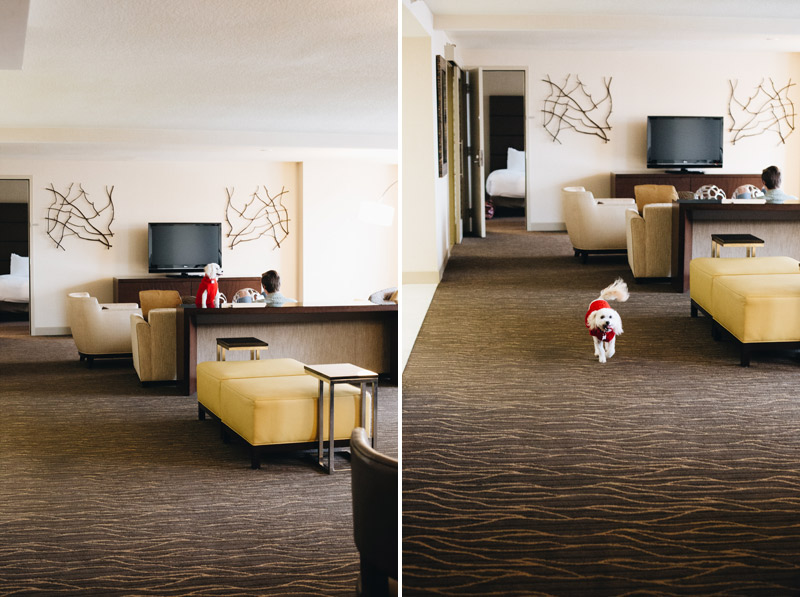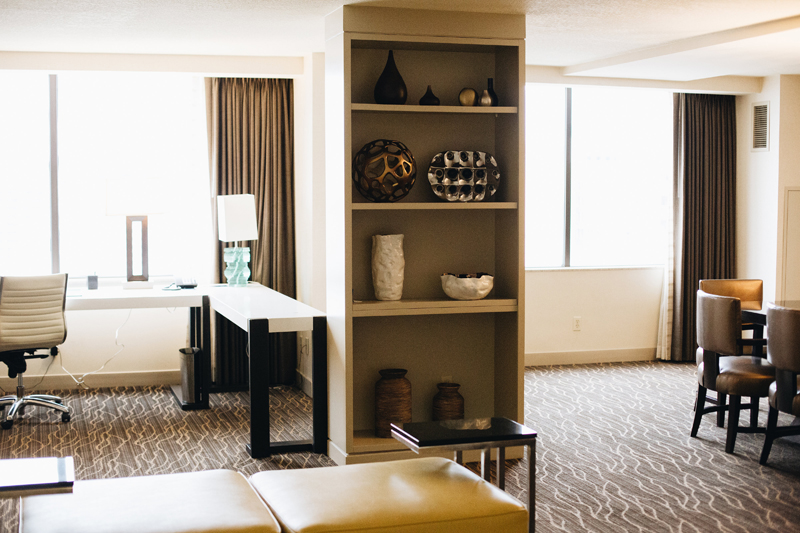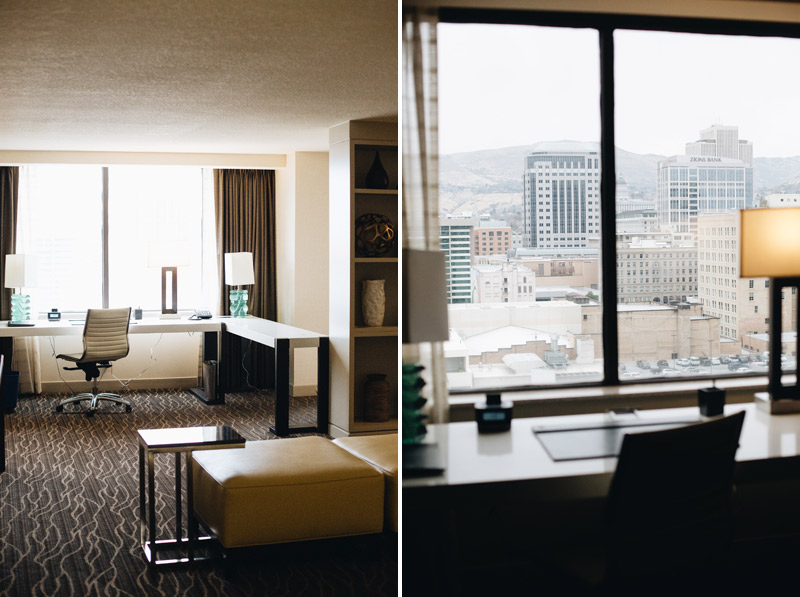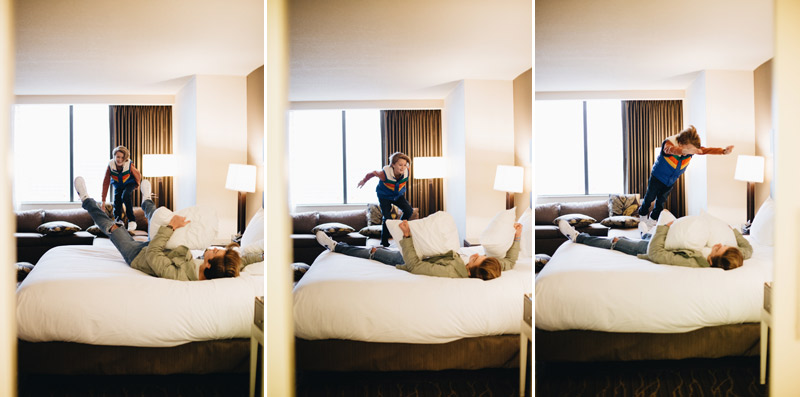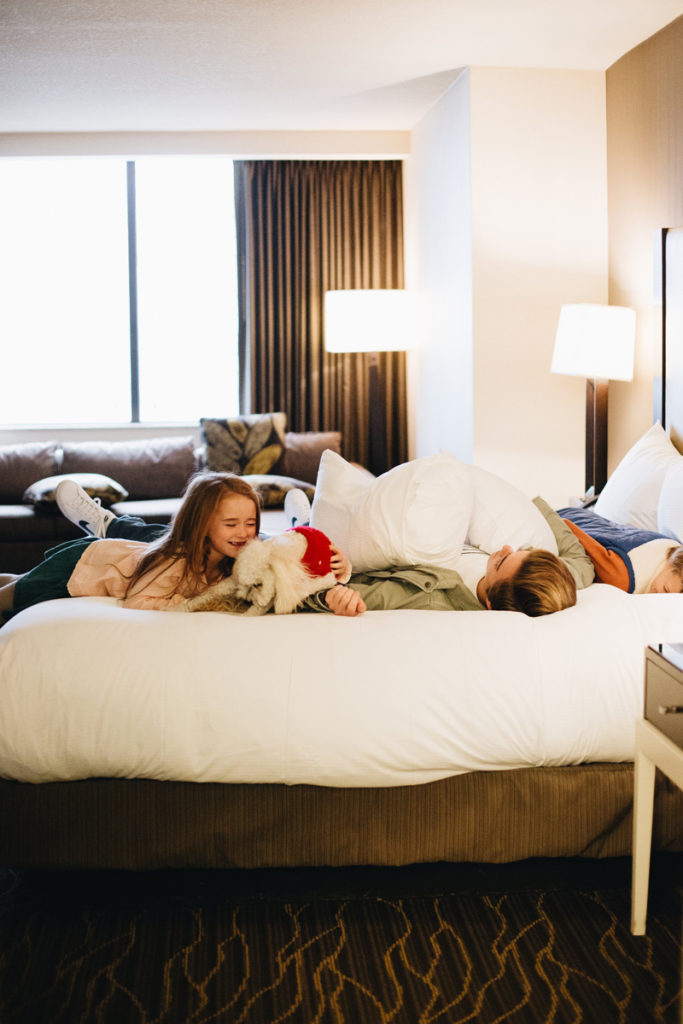 After we checked in to our room and everyone claimed their sleeping spots we headed off to City Creek Center which is located just a short jaunt away from our hotel. And of course we brought Bella with us, because we could! Did you know City Creek Center allows dogs? They don't only allow them, they encourage shoppers to bring their pets to their mall. Even supplying doggy clean up bags (which came in very handy for us..that might be a story for later ha!) and offering treats to pets who visit their customer service desk. Liliana was so excited to be able to bring her pup Bella along with her into all of her favorites shops including American Girl and the Disney Store!
City Creek Center is absolutely beautiful this time of year that it immediately got all of us into the holiday spirit and jumpstarted our Christmas shopping. There is so much to see and do around City Creek, especially during the holidays. The candy windows at Macy's are unreal and a sight to be seen. They have the best stores for everyone of all ages and dining too! We enjoyed the most wonderful dinner at the Nordstrom Grill, Sixth & Pine and finished off the evening by watching the holiday fountain show which played to fun festive tunes and included some surprise fire that had all of us mesmerized.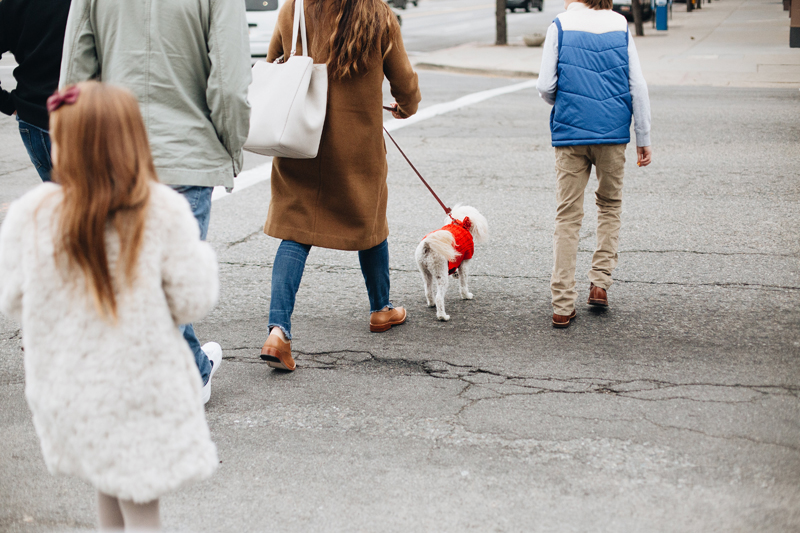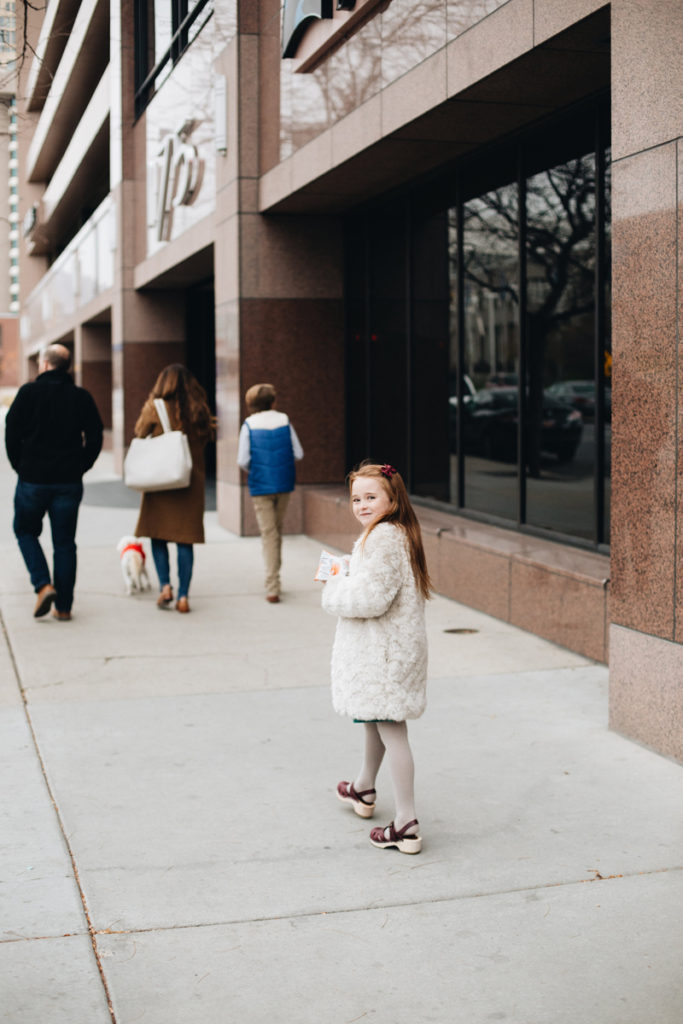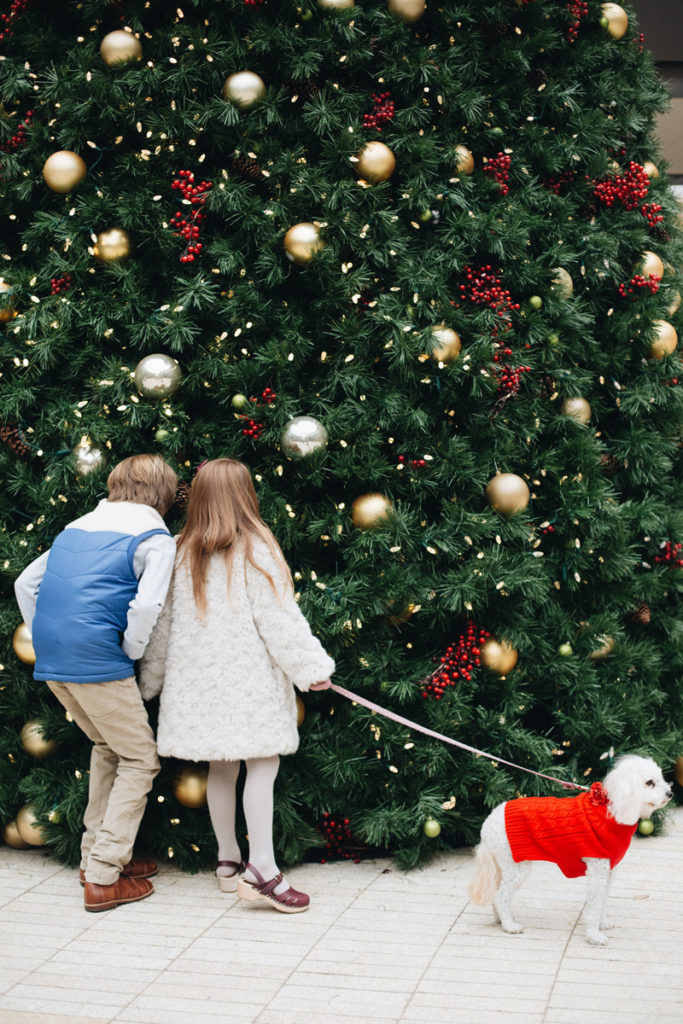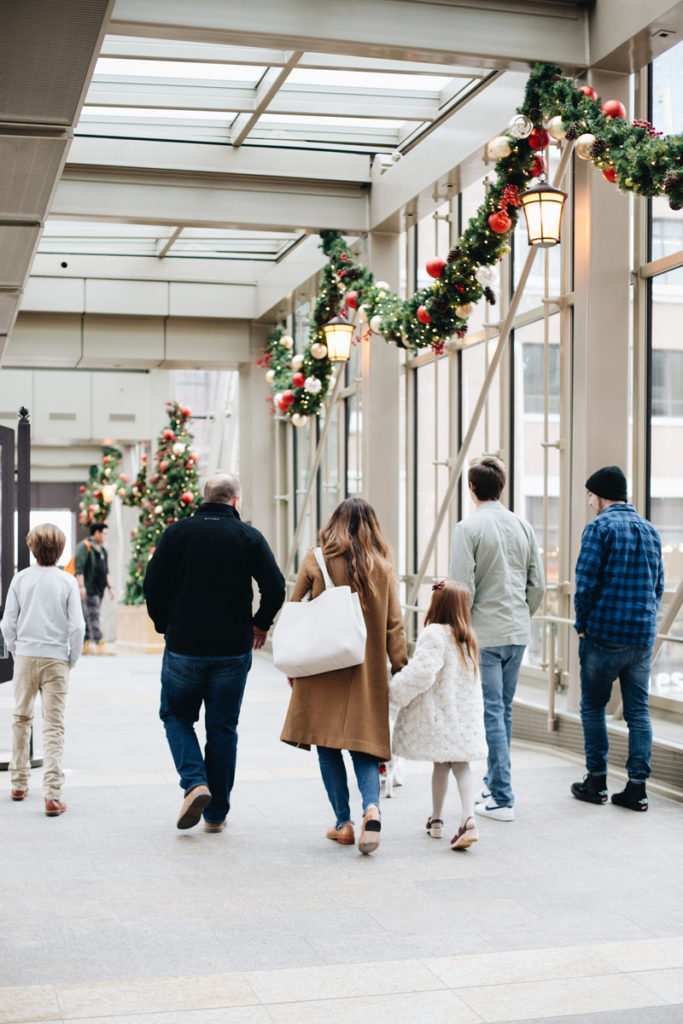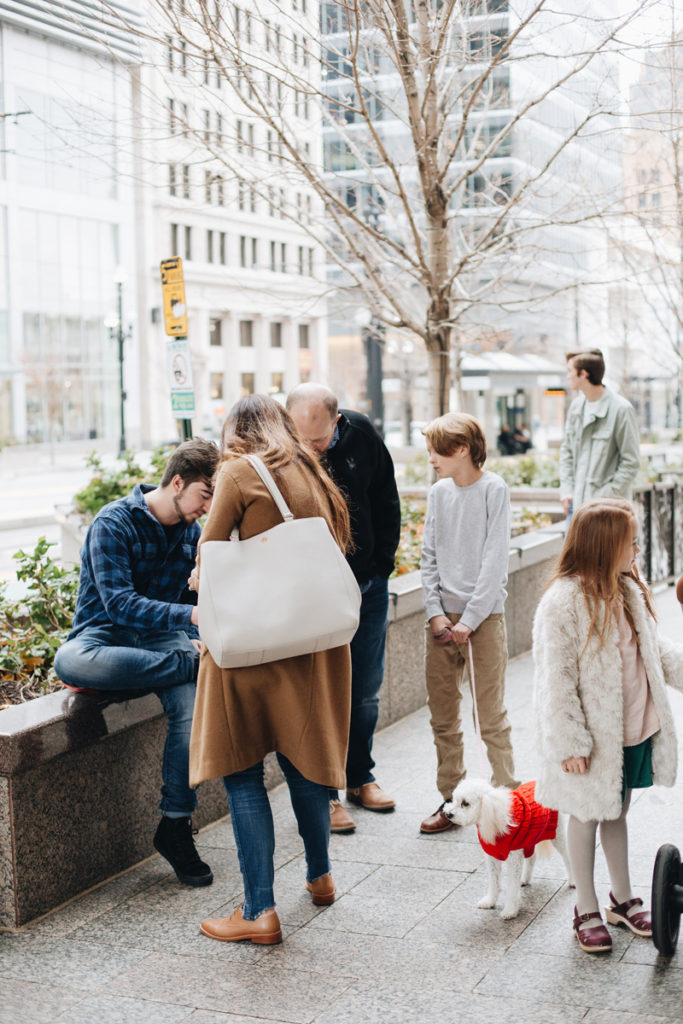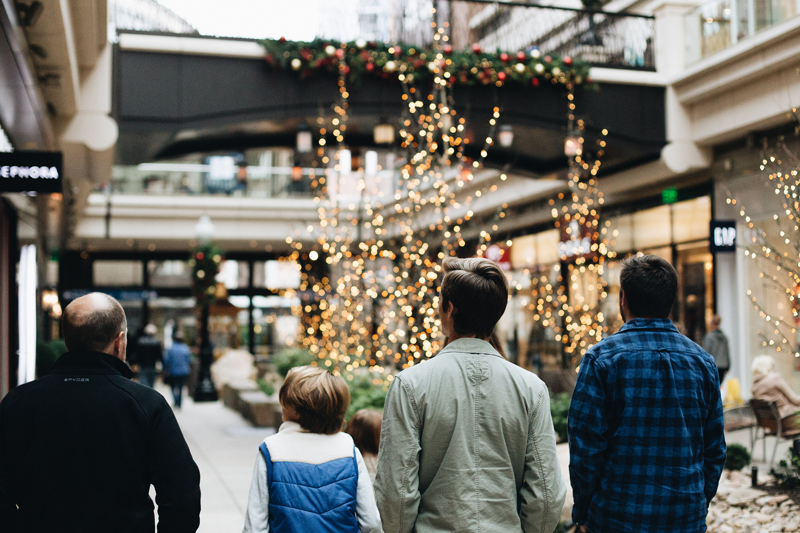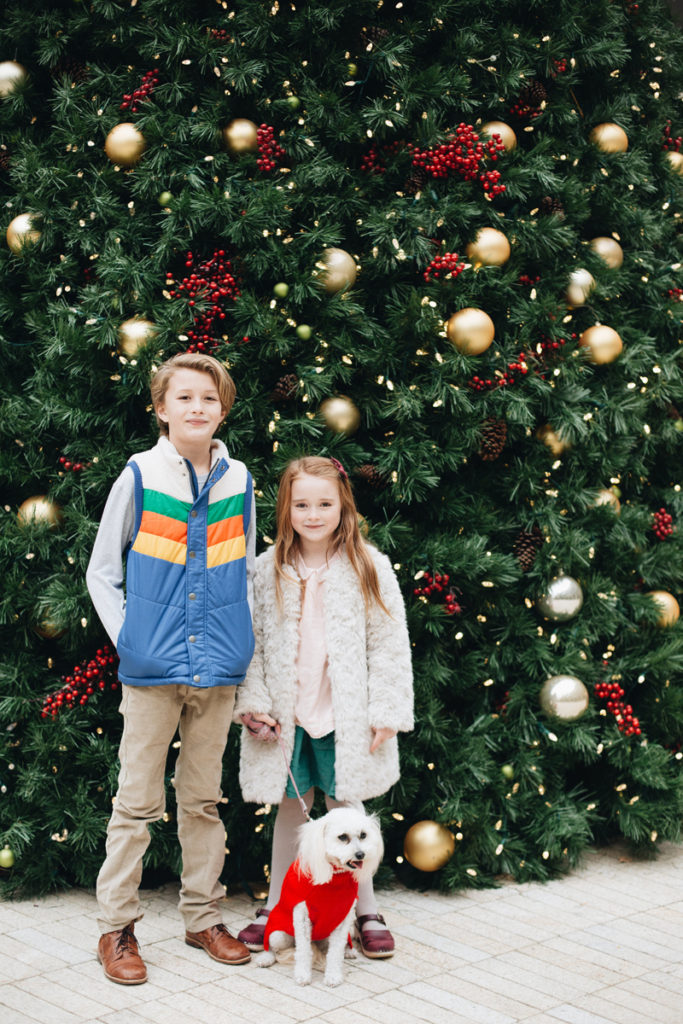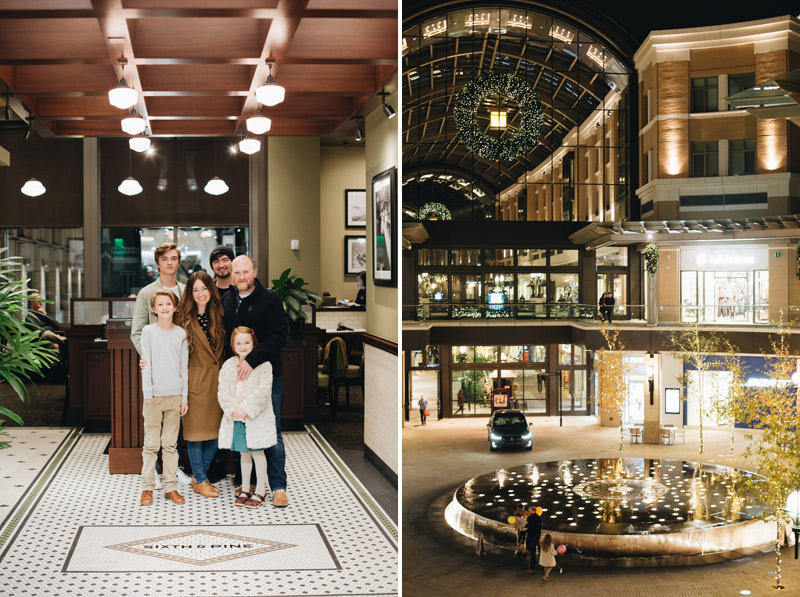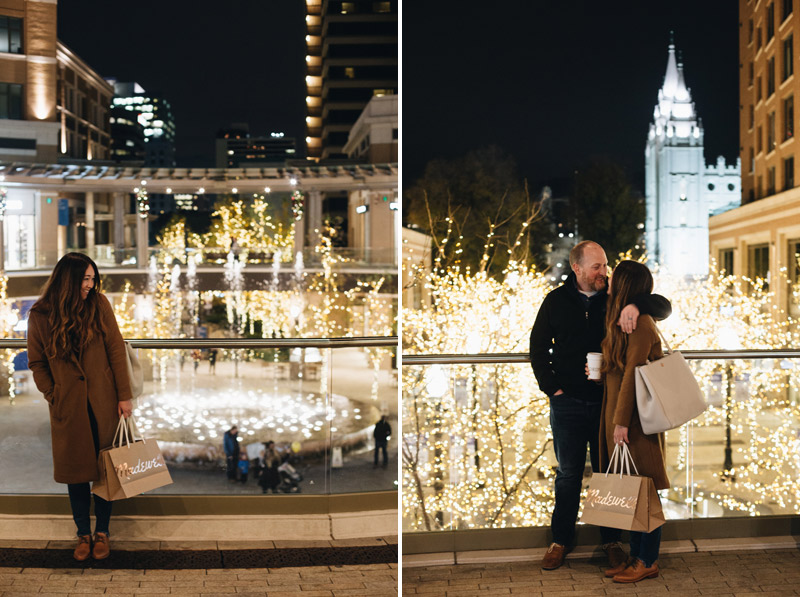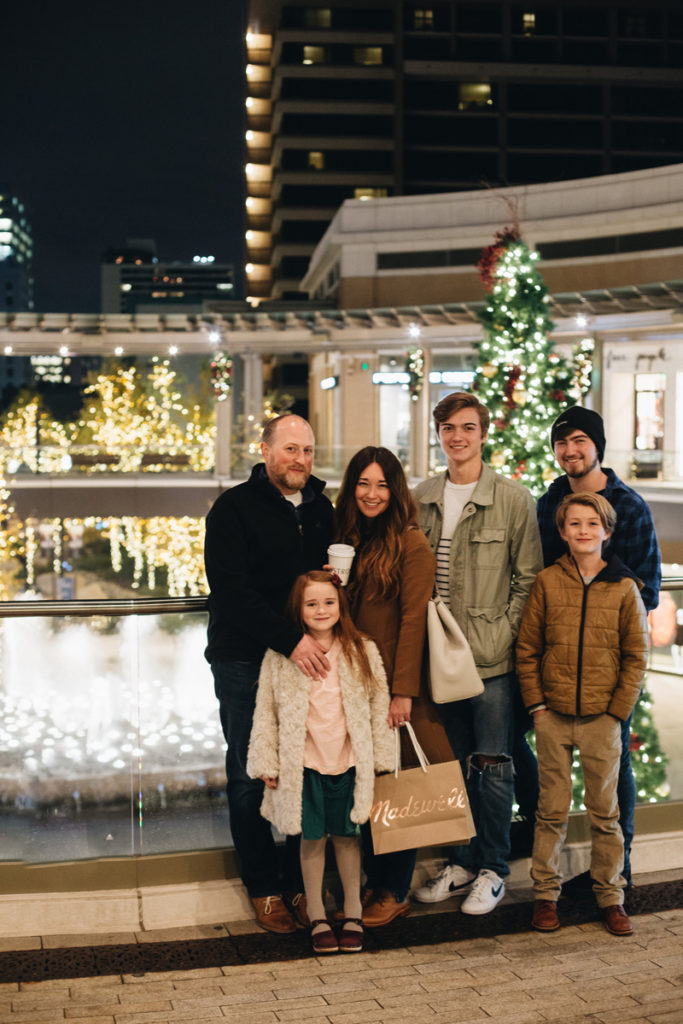 We started the next morning off with the most wonderful treat for our family. A Breakfast at Tiffany's! We were fortunate to have the store to ourselves all while we enjoyed the most delectable meal. While we ate we were given a short rundown of the history of Tiffany & Co and it captivated all of us! Truly a wonderful and such a prevalent company that has played a big part in our country's history. And while we all browsed and marveled at their beautiful products Bella ran around the store like she had finally made it home! They welcomed her there as well, even letting her model one of their new home line items.. a dog collar and charm. They were so sweet to Liliana as well. She even got to wear some pretty pearls and Audrey Hepburn sunglasses for fun! I think the biggest thing that I want to pass along about Tiffany's is that they really do have gifts that are affordable for everyone. I think often times there is a stigma surrounding their company as being "over the top" and I can completely see where that assumption can come from. Because they do have incredibly exquisite and expensive items, but they also have items that make perfect gifts starting at $50. And to top it off, no matter what you purchase it always comes wrapped up for you in that pretty little Tiffany Blue (which is the only patented color ever, did you know that?) box all ready to give to your loved one, friend, or neighbor.
After a little rest at the hotel and some lunch it was time for my little ones + Bella to have a visit with Santa. Yes, I said Bella! City Creek Center is part of Santa Paws, so every Tuesday through December 12th, 2017 you can bring your dog in to have a visit with Santa and sit on his lap for their own photo with him. Or you, or your children, or both can be in it too. Whatever you choose. Liliana was so happy to get to have Bella visit with Santa because now Santa will for sure know what she wants for Christmas. I especially love how City Creek Center has their Santa set up inside of a beautiful lantern. It adds just the perfect touch of whimsical magic to your Santa visit.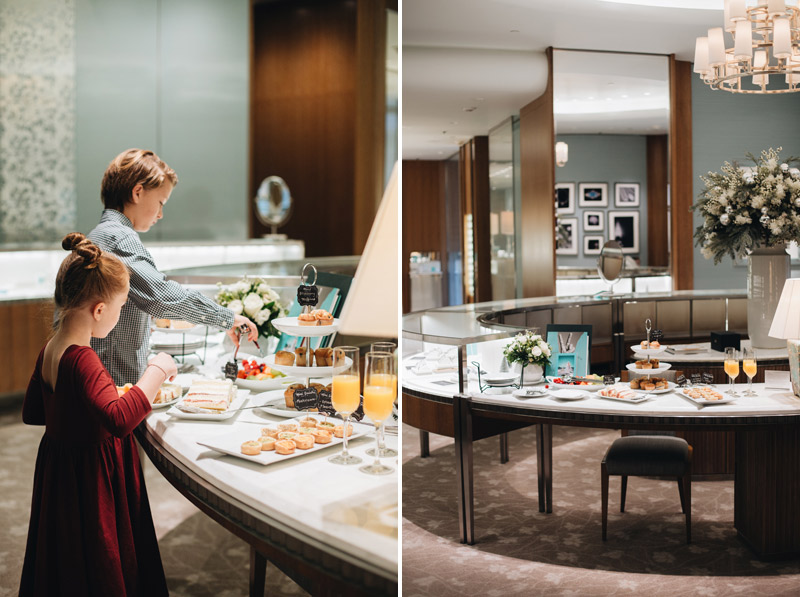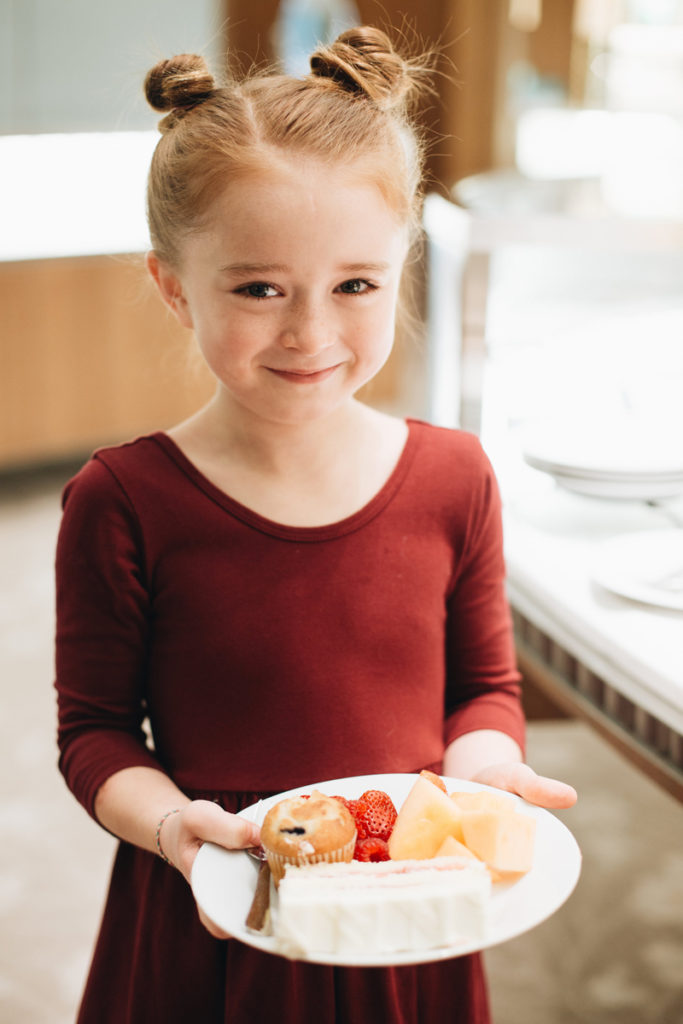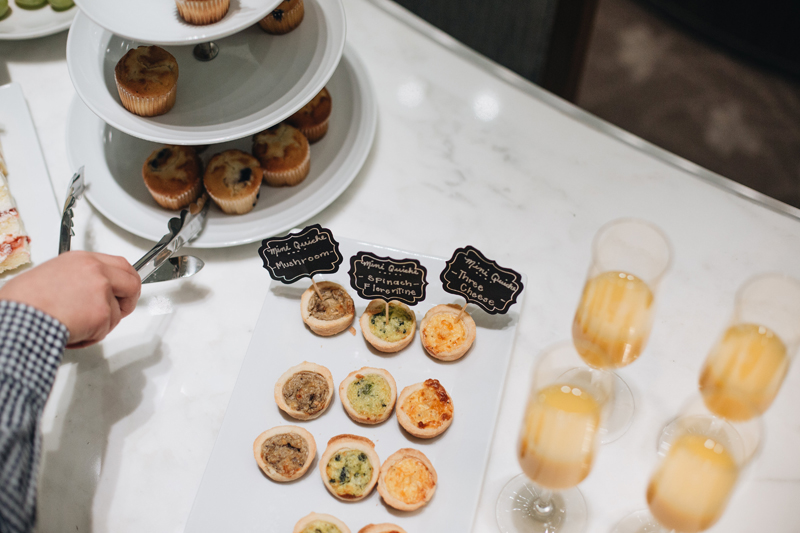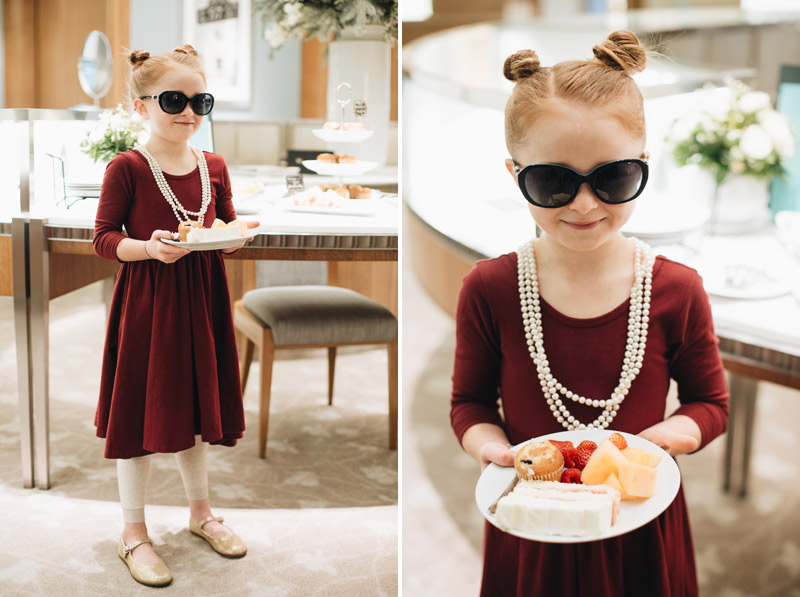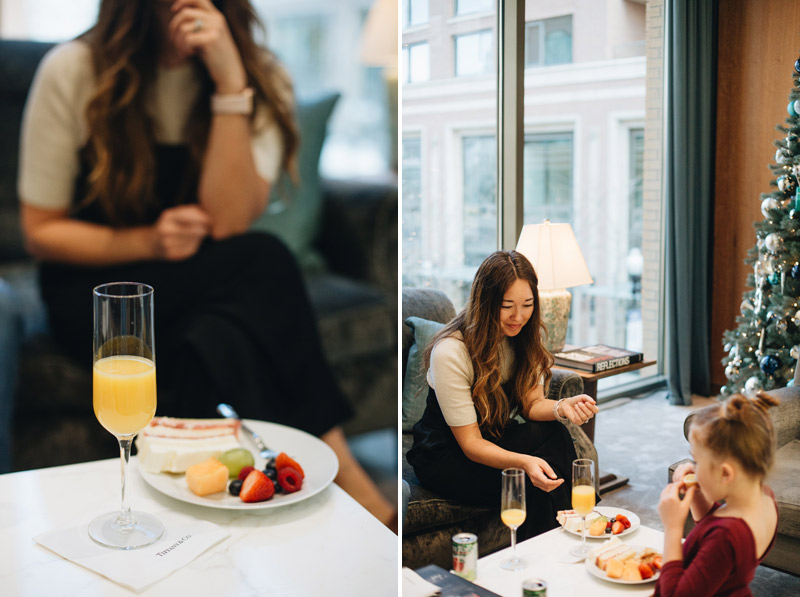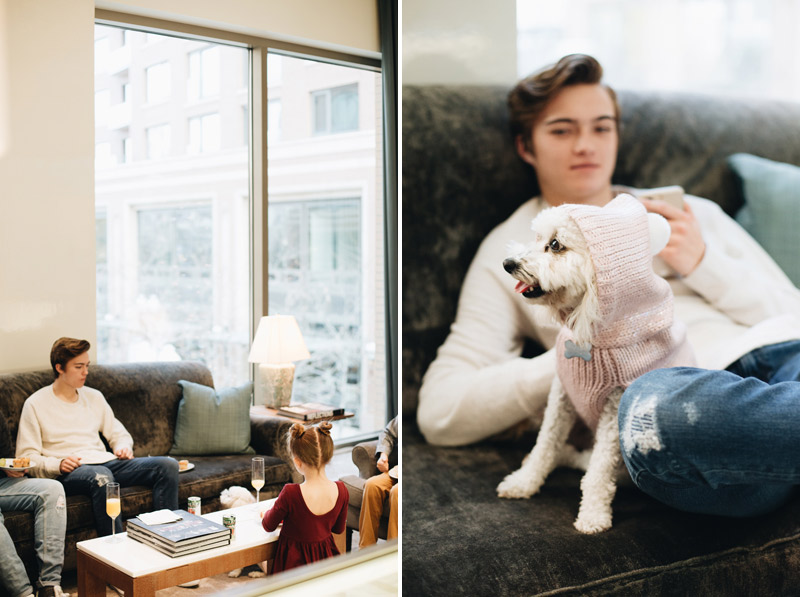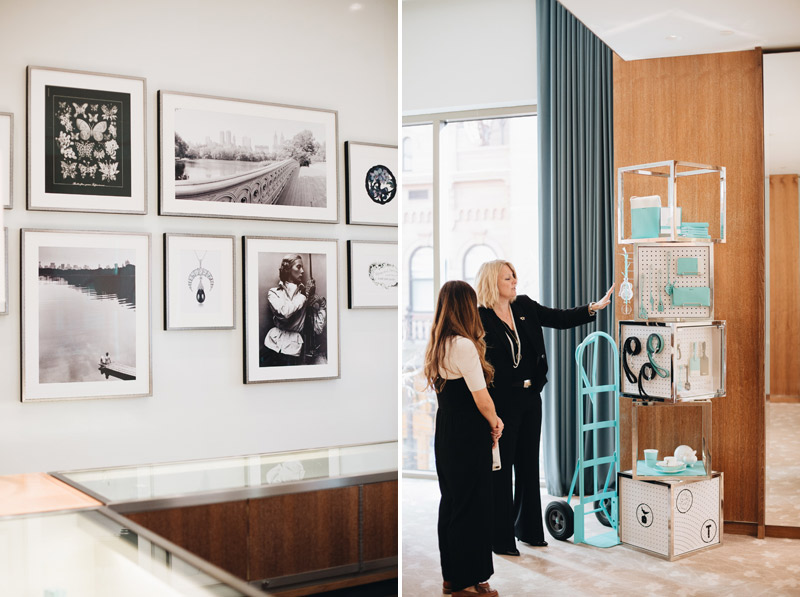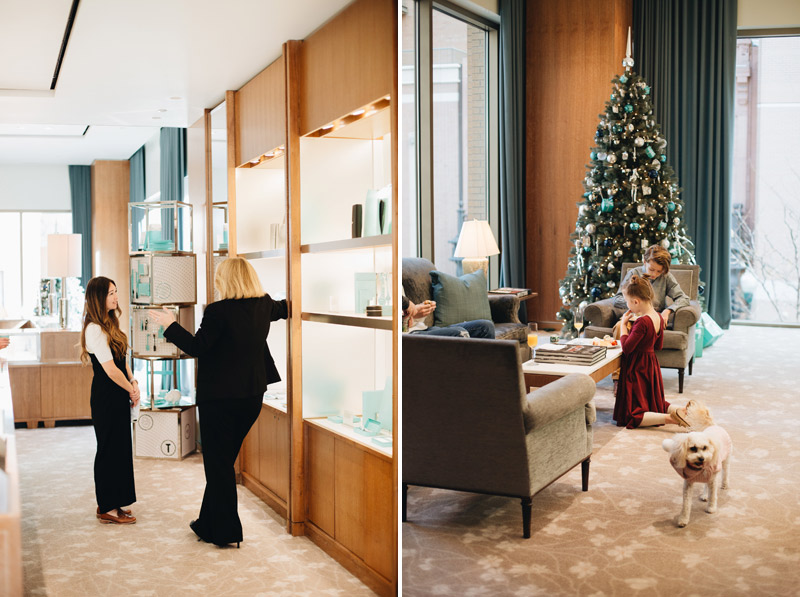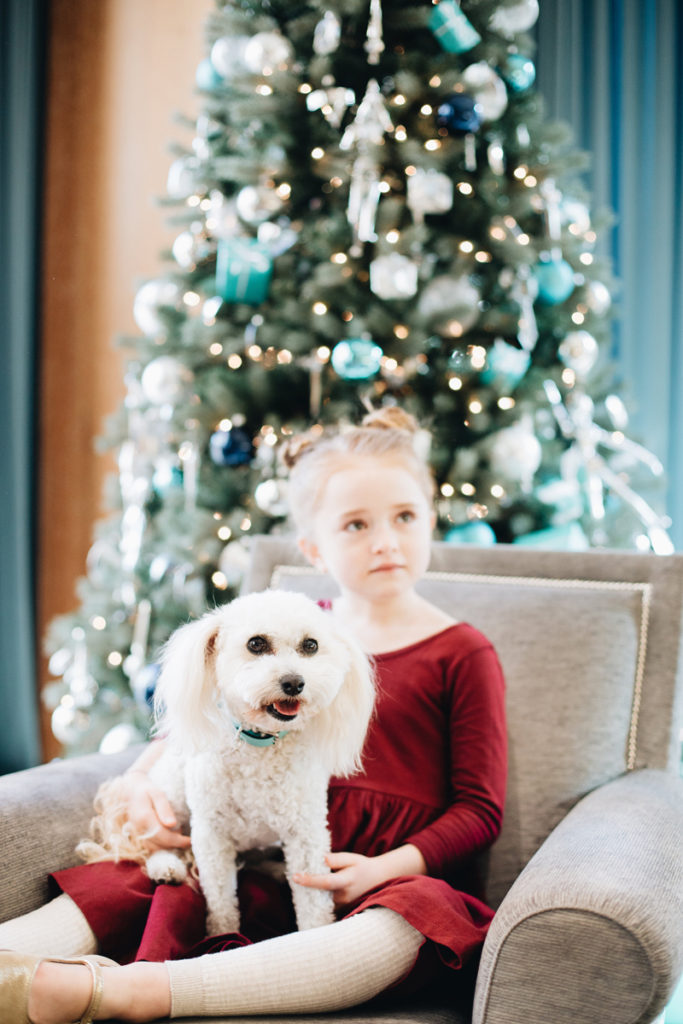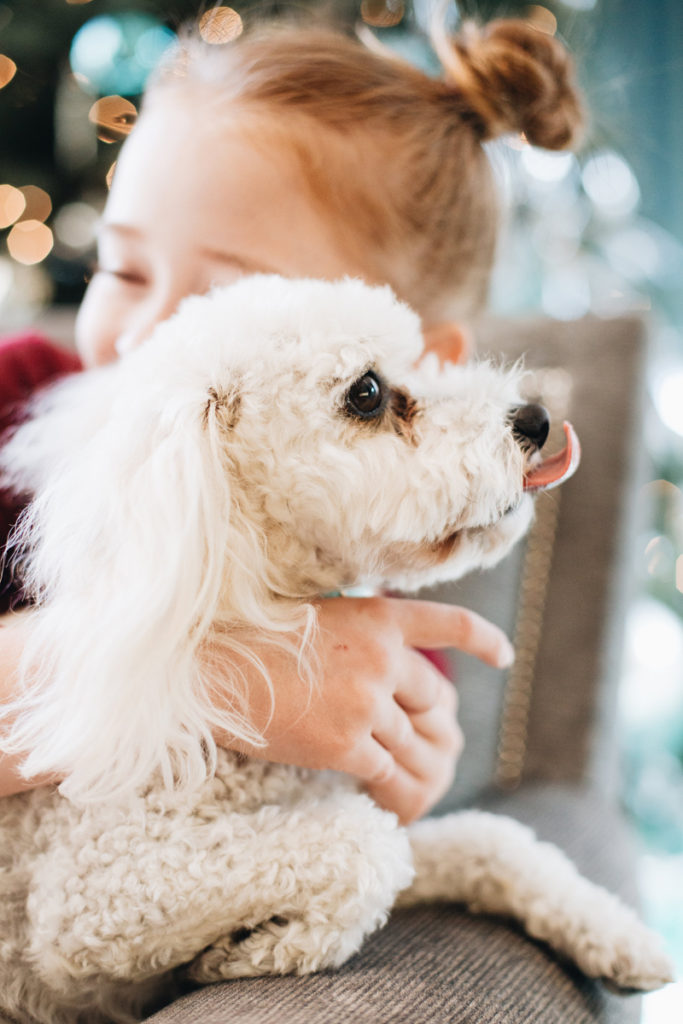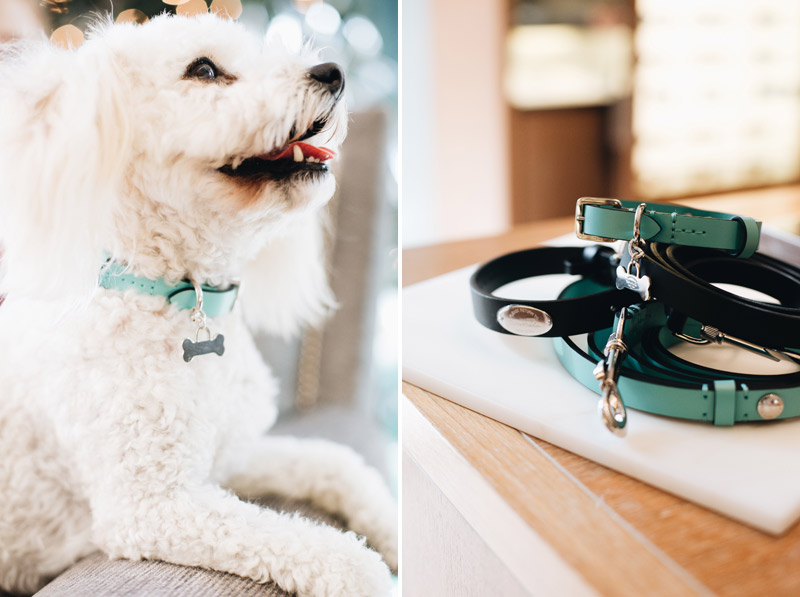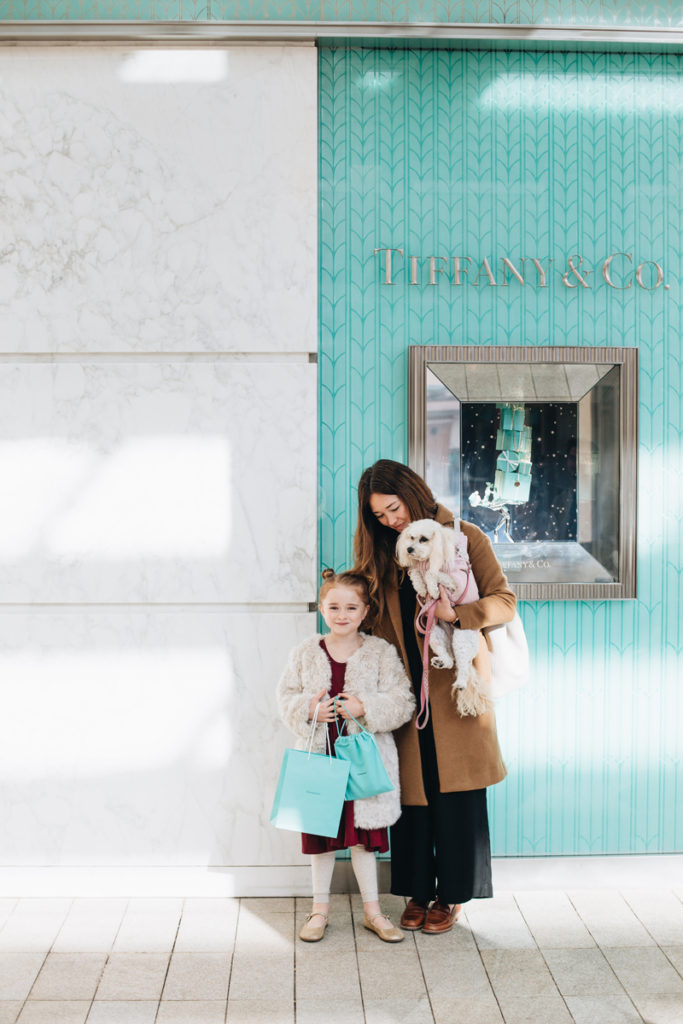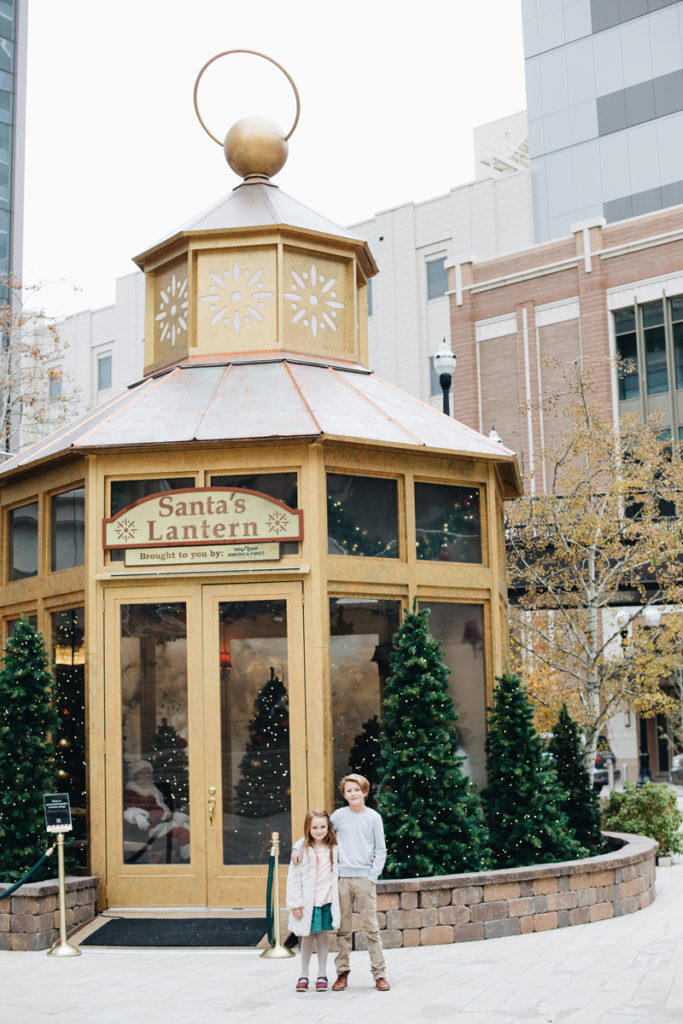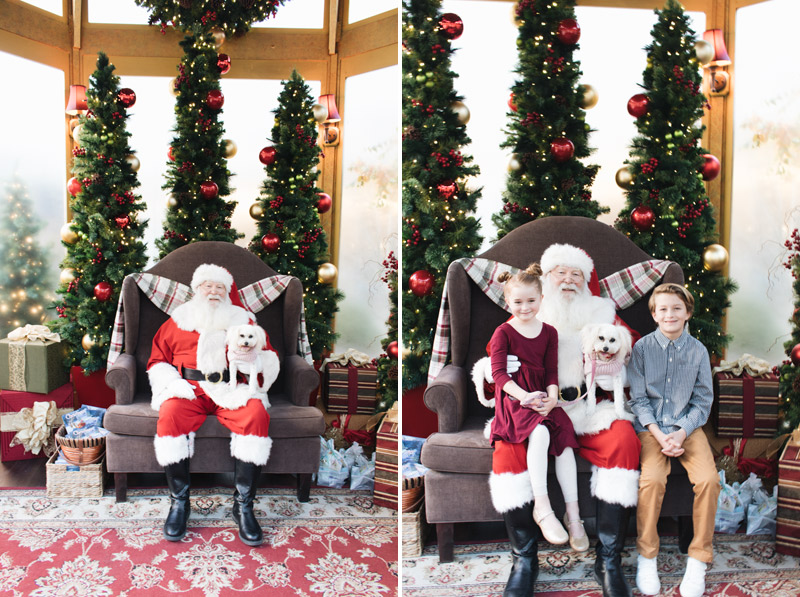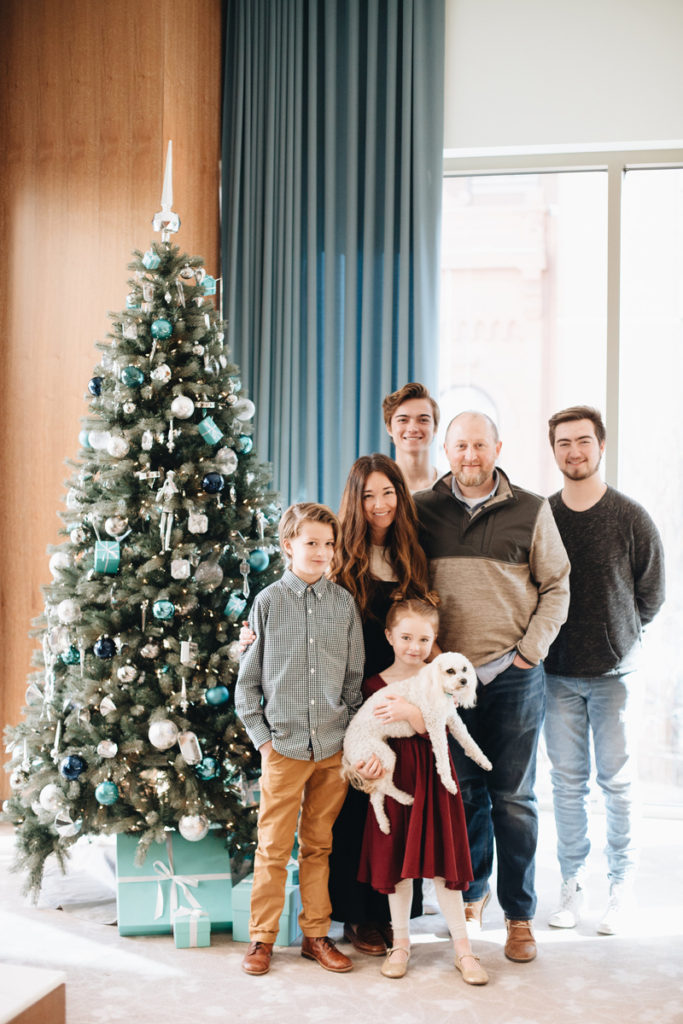 I think one of the greatest things about a staycation is the flexibility that they offer. It allowed for my bigger kids and husband to bounce in and out of hanging out with us as they still had some work commitments. It was also incredibly convenient to be staying so close to City Creek because when someone needed a break or if we needed to take Bella back to our room (so we could eat at a restaurant) we were easily able to do so.
If you're local (in all of Utah and southern Idaho I'm talking to you too) to Salt Lake City and are looking for a quick break from your everyday routine, we highly recommend a staycation at the Hilton Salt Lake City Center in the downtown area near City Creek Center. It really can be a perfect way to remind yourself what's best about the Holiday season: family time, shopping for loved ones gifts (because nothing beats giving), visiting Santa, the cozy days, and all those opportunities to lie back and put your feet up by the fire. And the best part? Your staycation will feel like a full vacation at a fraction of the price.
Photos By Samantha Broderick
This post is sponsored by City Creek Center. All opinions are my own.