Heres the thing. Life has been a bit crazy around here since my last post. Like for realz CRAY CRAY. These past few months are such a blur. I had a few separate posts started so I figured I would just mold them into one giant one..so, we'll start here back on April 9th..
This one time…like nearly 3 months ago, I joined my Man on a little business trip that he had scheduled to San Francisco. It also happened to be our anniversary, so it worked out well for us. Most of the days I had to myself to explore the city, and at nights I was able to tag along with Will to his dinners and events. We stayed here, and it was just pure perfection. Stunning lobby, amazing rooms and marble galore. I absolutely, completely fell in love with the city (like big time) and can not wait to take our family back soon.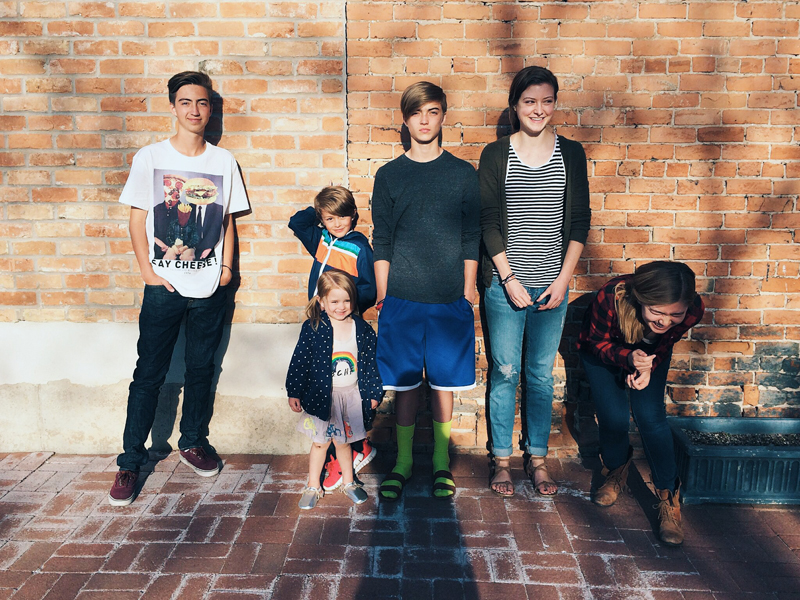 Next up we celebrated this handsome son of mine (right up there on the left) "16th" birthday on the 16th of April. I took him to In-n-out for lunch and then we headed to a local family Italian joint with the whole crew for dinner. We missed out on singing to him on his actual birthday so when he returned from a tennis tournament late one evening we surprised him with a little family party.
Up next was Easter. I already overgrammed that so no need to blog it too. Then we headed in to May and things really got crazy around here. Most of my days were spent helping my two oldest girls prepare for their move to Seattle. We celebrated my cute boy Aden's 14th birthday on the 9th. We went to dinner and I made him a Berry Chantilly cake. It was my first attempt and it turned out pretty divine. We then celebrated Mother's day a few days later and the month rounded up with my daughter's graduation and a celebration party for them after at our home (where I made my chantilly cake for the second time) that will be blogged about soon. But, the Chantilly recipe is coming up on the very next blog post!