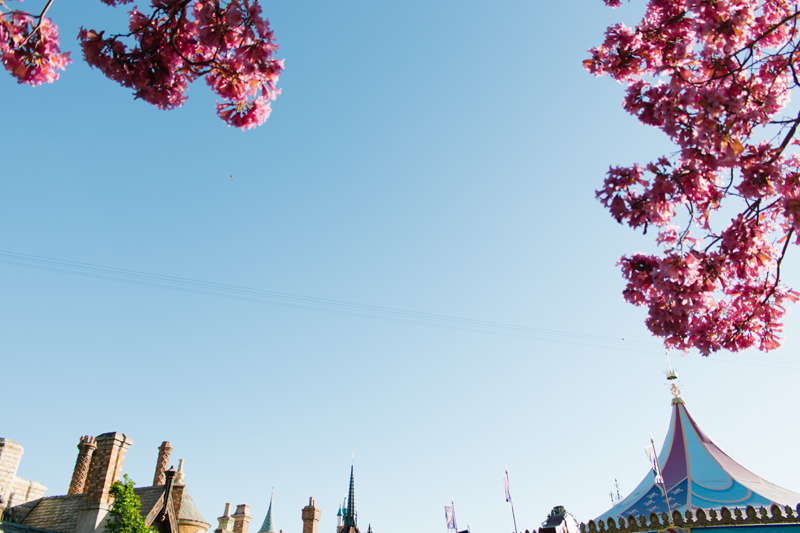 We pulled off our surprise Disneyland trip and couldn't have done it without all of the help we received from Get Away Today. And it only seemed fitting that I finally blog our Disneyland trip from the spring on the return of our summer visit! Will and I decided to make our little ones first visit to the most magical place on earth a complete surprise. We had told them that Dad had a very, very long business trip (hence him taking 3 suitcases for himself) and since he was going to be gone for so long we were going to have grandma take him to the airport so we could all see him off and then hang out in SLC for a fun play day. Well..our big fib was well played and they never second guessed us. Just watch this video capturing it all.
See! They truly couldn't believe it or us! Liliana kept thinking her dad was still going on that business trip all the way until she boarded the plane. And Liam just kept saying over and over "Wait. Are we really going to Disneyland? Like right now?" Once we landed though and quickly checked in to our hotel it all became very real for the both of them! And we hit the ground running immediately and headed straight into the park.
We were all so excited on our first day that I hardly grabbed any photos! But thankfully Will captured this photo of Liliana on the very first ride we took, Dumbo!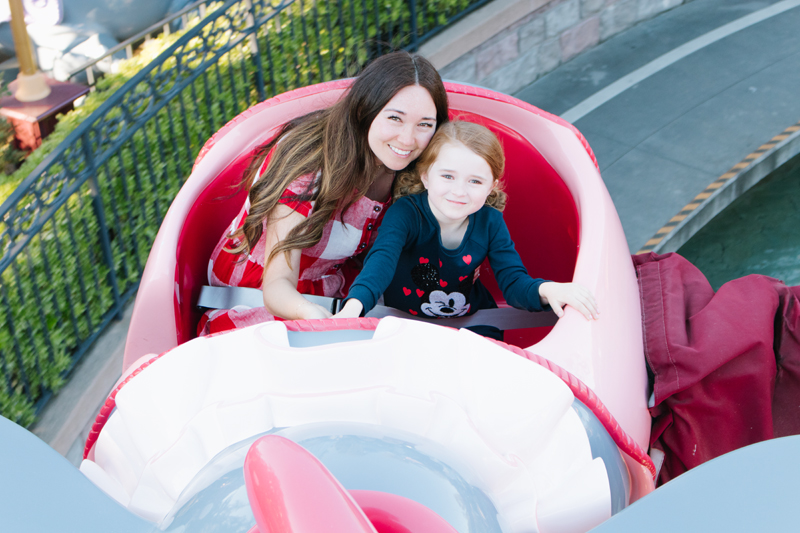 Our first day at Disneyland park was well spent. We stayed until just about close and hit all the rides that we could. Tip – stay late if possible. All of the lines ie: Splash Mountain, The Haunted Mansion, Big Thunder Mountain Railroad had no waits whatsoever! I think we rode Splash Mountain 3 time in a row back to back! It was so much fun!
For dinner on our first night at the park we ate at the Carnation Cafe. Our timing couldn't have been more perfect as we were sat outside and dined at the perfect time to get front row views for the electric light parade. We ordered all of their known faves – the fried pickles with dipping sauce, the baked potato soup and the homemade meatloaf. Not a single one disappointed. I still dream about those fried pickles if I'm being completely honest 😉
We woke up on day 2 and were completely exhausted, but so excited to head back for more. But first breakfast. We headed to our full complimentary breakfast buffet that the Residence Inn Anaheim Convention Resort offers all of it's guests. Serious perks and something we always look for when traveling as a family. And then a quick peek at the rooftop pool area and splash pad before we headed off for our day.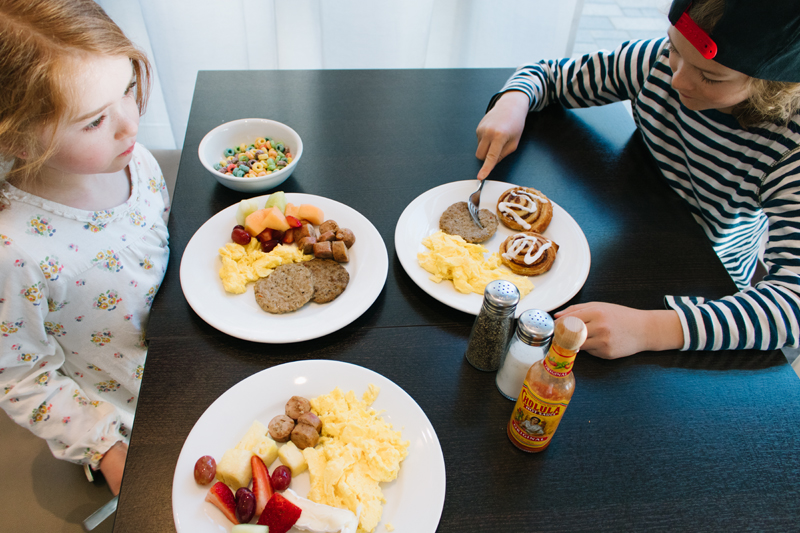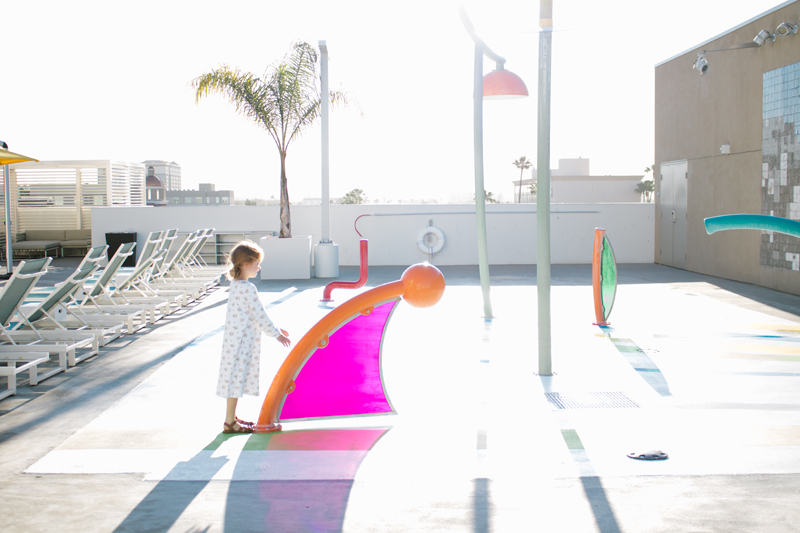 We decided we'd spend the first half of our day at California Adventure and the second half back at Disneyland Park since Liliana had a full on princess makeover scheduled at the Bibbidi Bobbidi Boutique later in the day.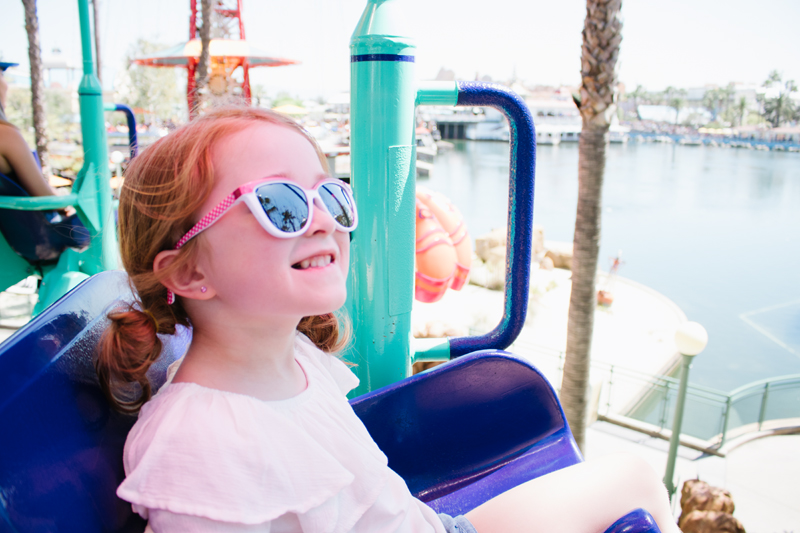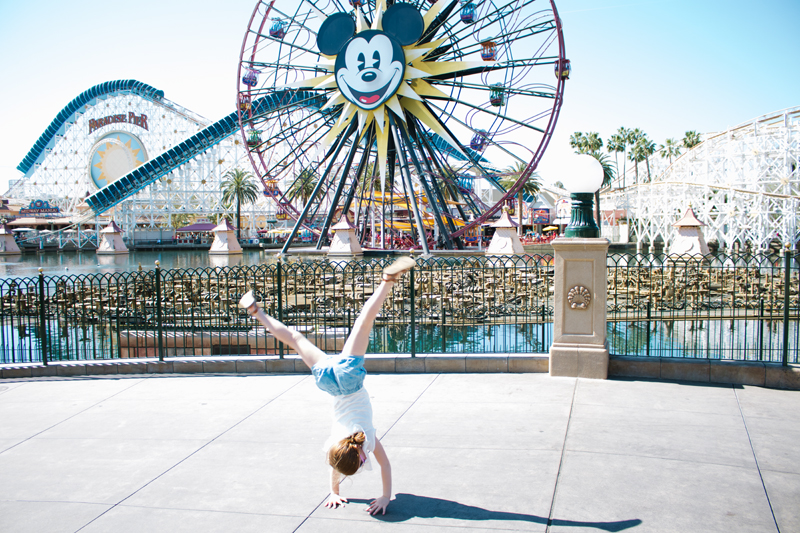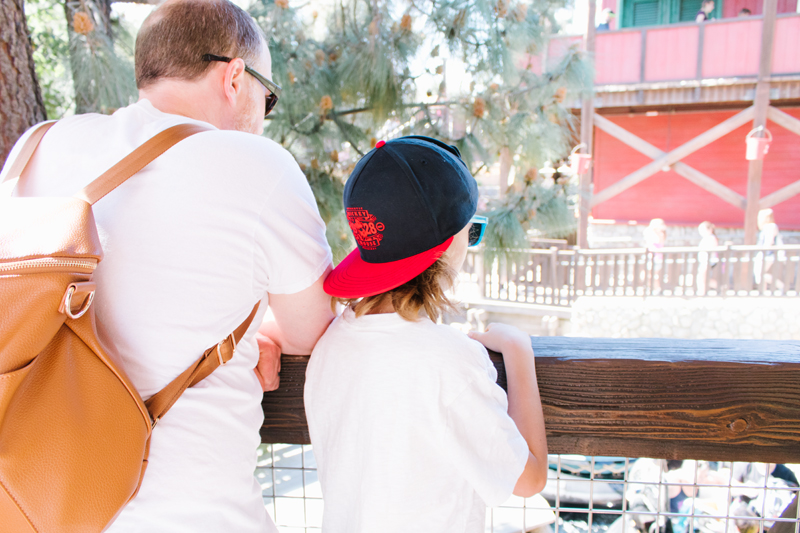 After a fun morning at California Adventure we stopped in for lunch at the Storyteller's Cafe. It was fun to see it hadn't changed too much since we brought our 4 big kids there over 12 years ago. Will and I spent so much time reminiscing about that trip and talking with our two youngest all about it. Oh! Another quick tip! We feel like to get the best out of your trip you absolutely must download the official Disneyland App. It is so helpful when trying to navigate the park, check line wait times, as well as reserving dining at all of the Disneyland restaurants. Truthfully I don't know how anyone does Disney without it!
Soon it was time to head to Cinderella's Castle for Liliana's appt at the Bibbidi Bobbidi Boutique. When we were planning this surprise trip in one of my Disneyland searches I found that your little girl could be turned into a real live princess. I had no idea that Disneyland offered anything like it! After chatting with Will we decided that we would surprise Liliana with an appt. We chose the Castle Package because after having so many children and watching how fast they grow up we know one thing for sure. And that is, that they're only little once… and for such short time. So if you think you'll do it later, chances are you won't. Or maybe you will, but the time where it was pure magic may already be lost. So when we realized that this may be our only chance for Liliana to really enjoy the magic of all of this we jumped! Are we were so glad we did. She more than loved it.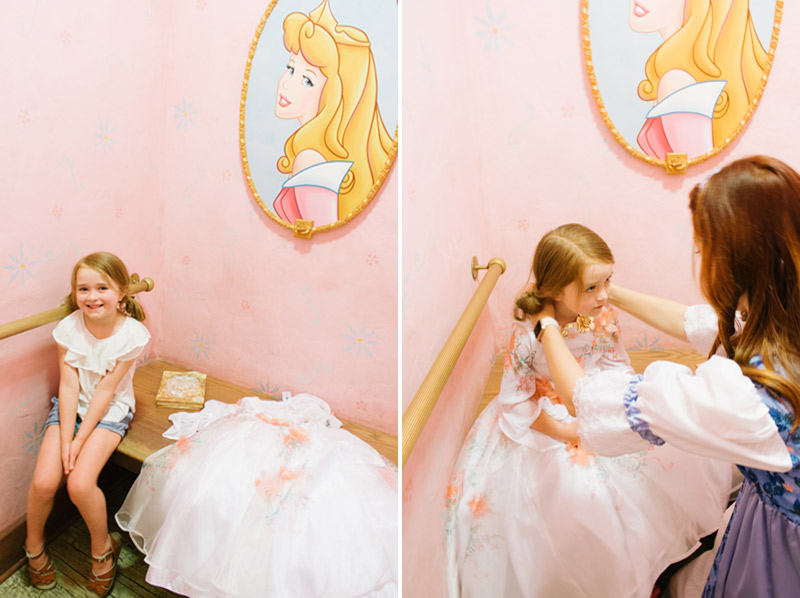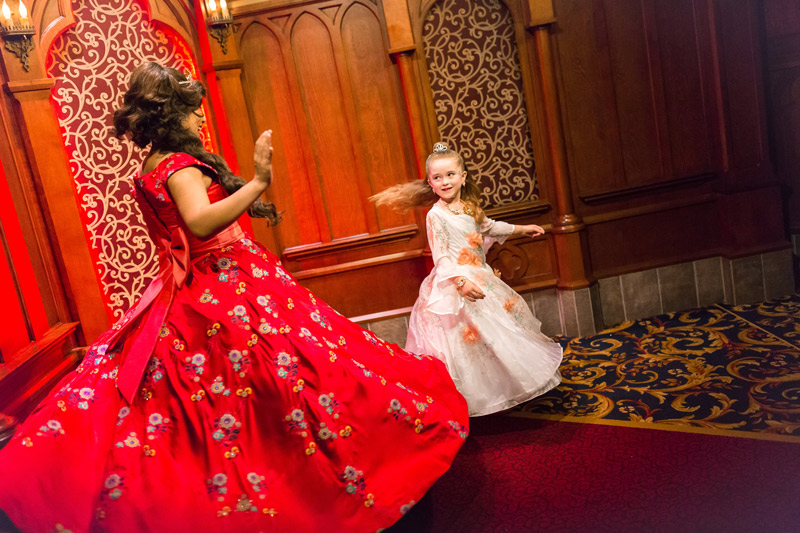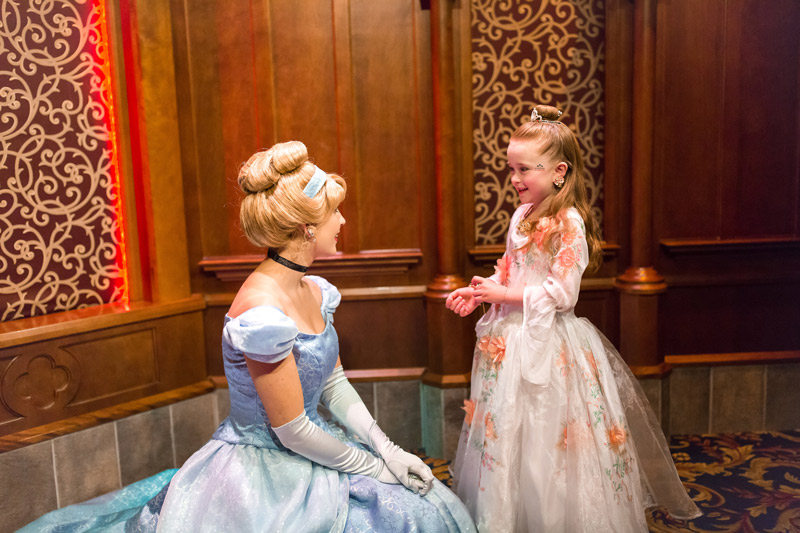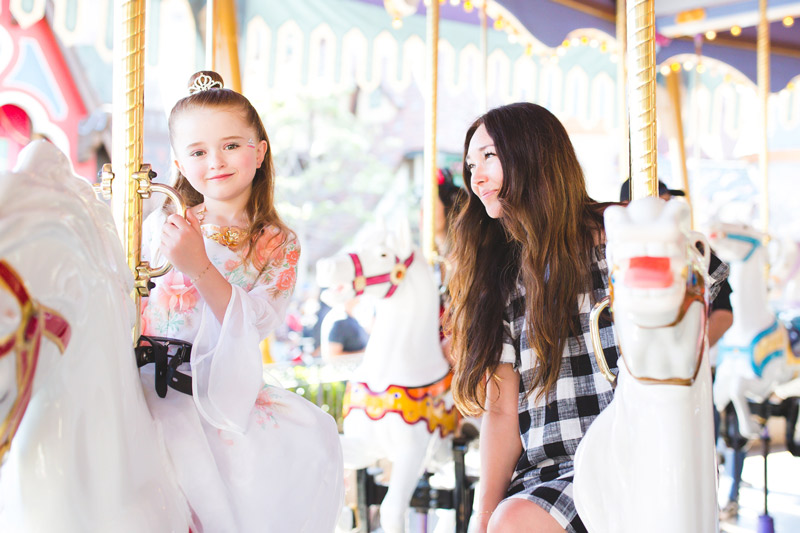 Since our hotel was so conveniently located within walking distance to Disneyland it allowed for us to head back for an afternoon break. Liam + Liliana couldn't get the visions of the pool from the morning out of their heads and both Will and I felt like a dip in the pool (and possibly a nap) sounded great since it was so hot!
After a good few hours we headed back to Disneyland for dinner at Goofy's Kitchen. Which we all loved! It was super fun and interactive with songs and dance all while you are dining. Also, if you've never experienced Goofy's macaroni and cheese pizza you haven't fully experienced life! We all seriously couldn't get enough of it!
When dinner was over we strolled through downtown Disney where we stopped into a store where Liam constructed and built his very own remote control car! It was such a fun experience for him. We always try to do something special for each of our kids that they will remember. And since Liliana was able to enjoy being made into a princess it seemed that Liam making his own car was a perfect fit for him. We headed back to our room fairly early to get a good nights rest as we knew that the next morning was our early entry day and we were all going to need some serious sleep.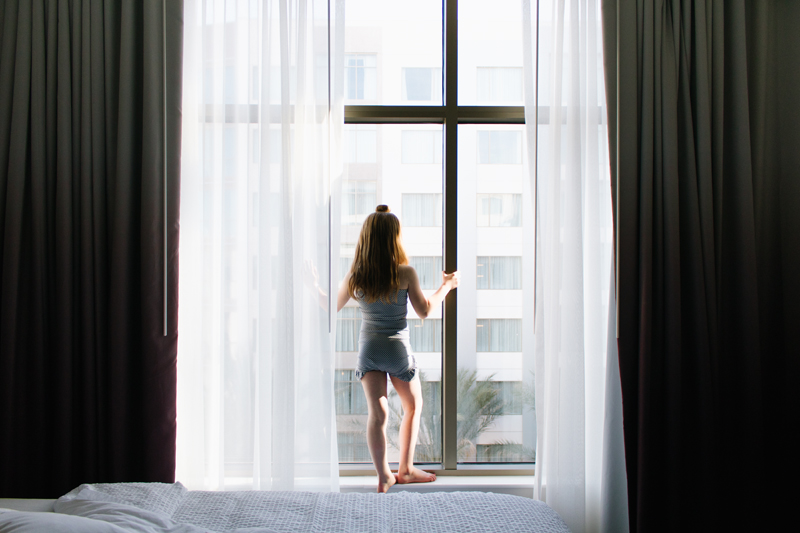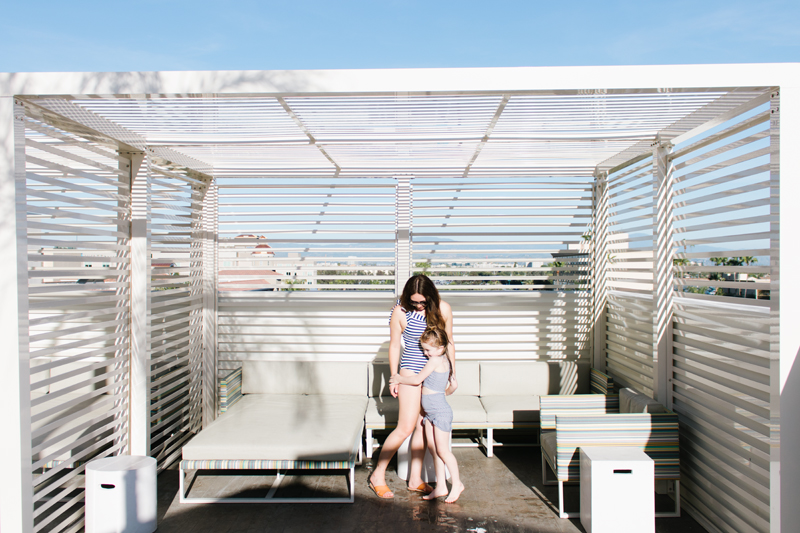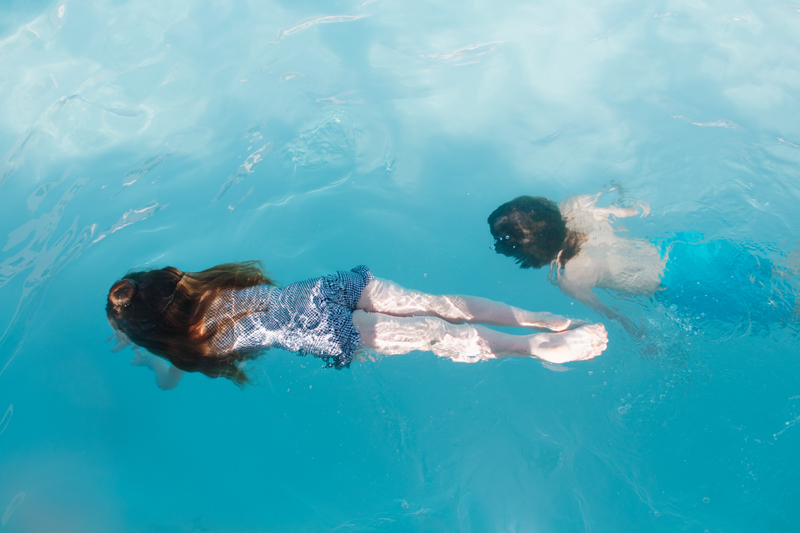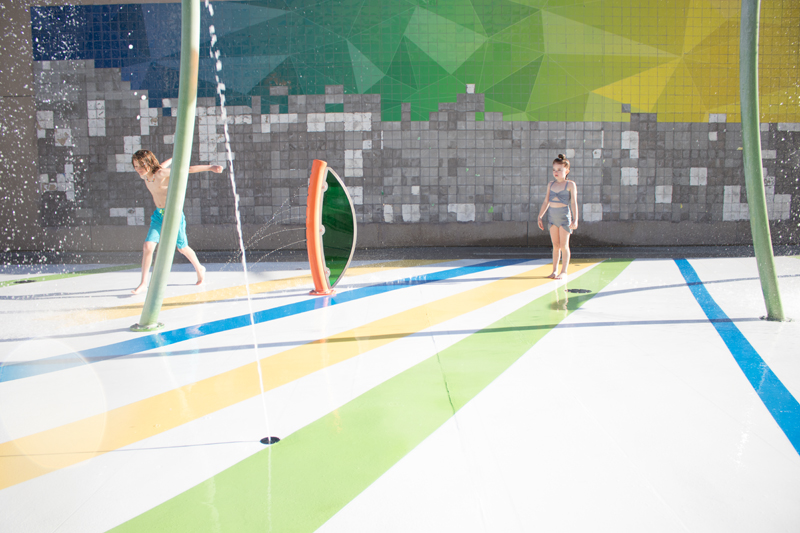 Our third and final day at Disneyland was our early entry day! We got up at what seemed like the butt crack of dawn and rushed to the park to try to get in all the fun rides we could and that usually have the longest wait times. It was so fun to be in the park when there are hardly any others in there. It was kind of like we had the place to ourselves. While Will ran and took the kids on Hyper Space Mountain, I ran to Indiana Jones and staked our place in the front of the line. It worked out perfectly so they were able to ride both rides within the first half hour of us entering the park. If you have the chance to add early-entry to your park tickets for one of your days we highly suggest it!
We bounced back and forth between both California Adventure and Disneyland for the rest of the day. Enjoyed lunch at Ariels Grotto where we got to dine and meet four of the Disney Princesses. Snacked on some cotton candy and had the best corn dog of our lives from the Corn Dog Castle located on Paradise Pier in California Adventure. I truly haven't had a corndog in probably over 20 years….but you bet your bottom I ate one and it was incredible! And of course we can't forget the delectable and famous Dole Whip. Perfect for any hot day at Disneyland!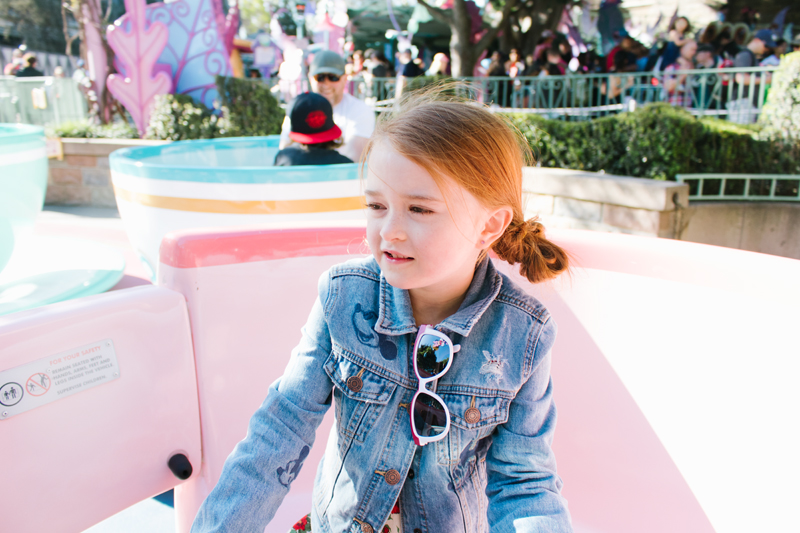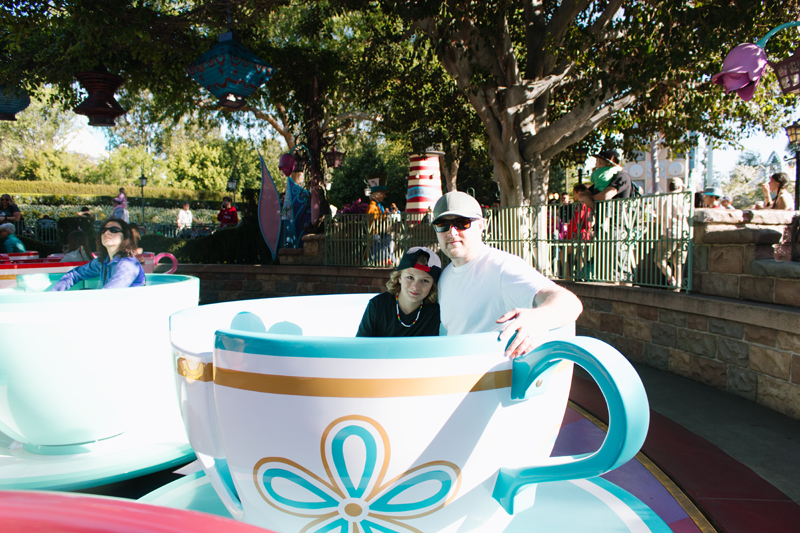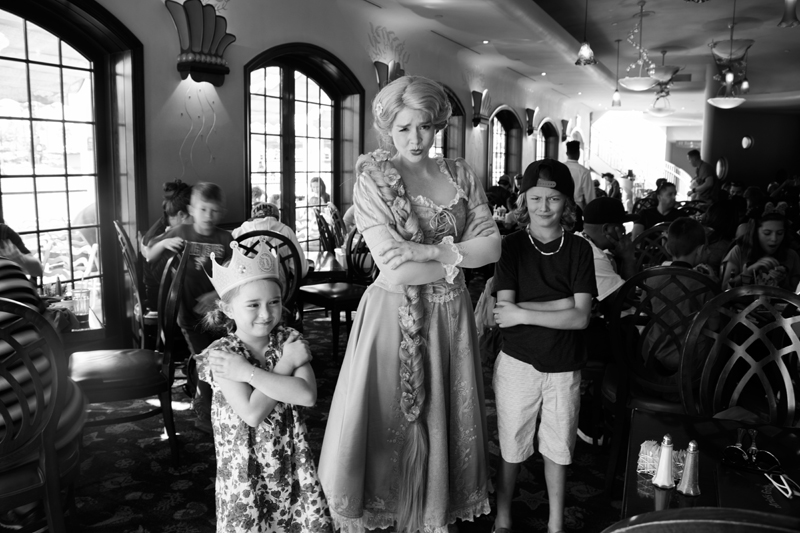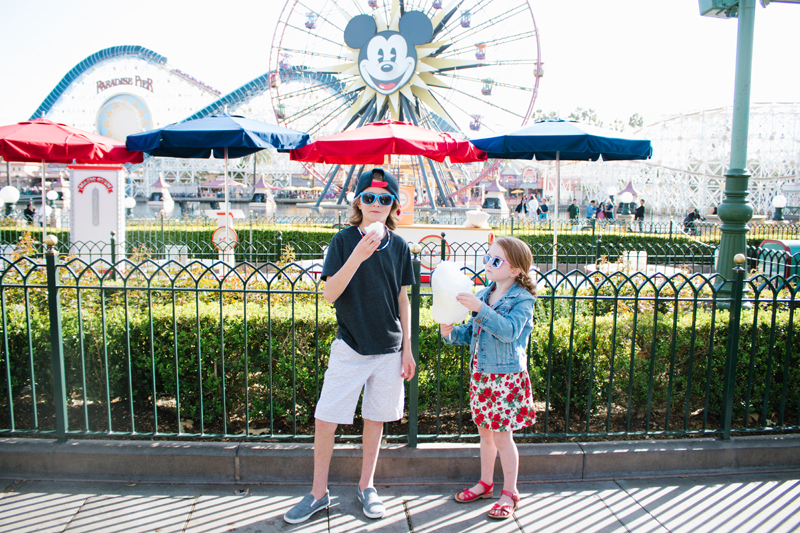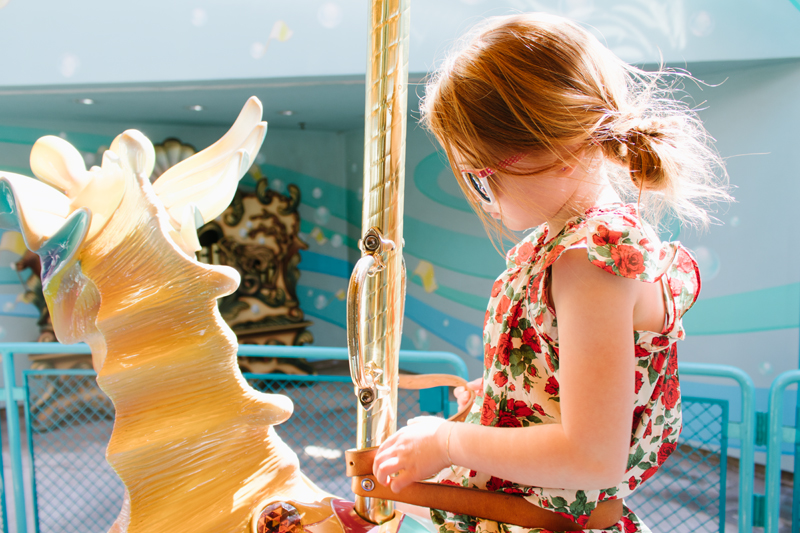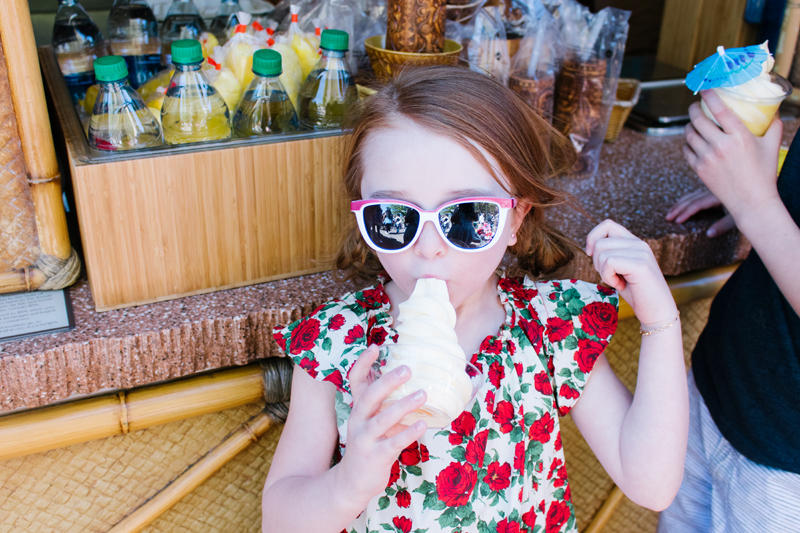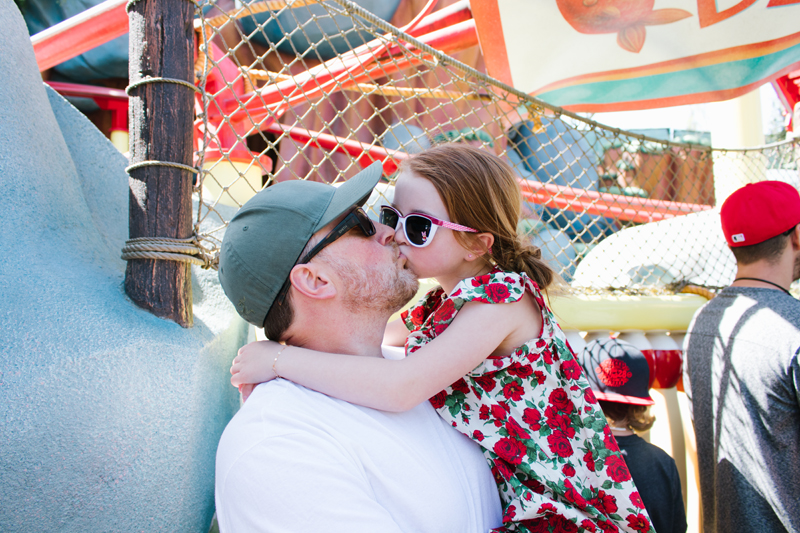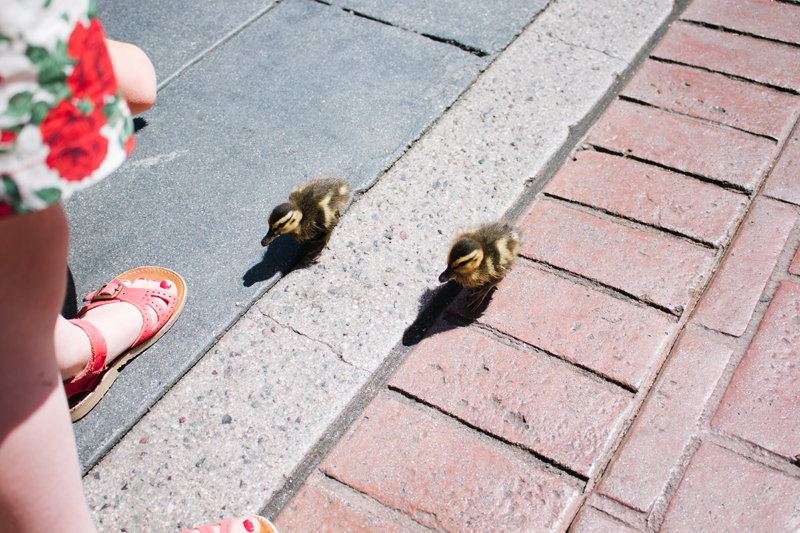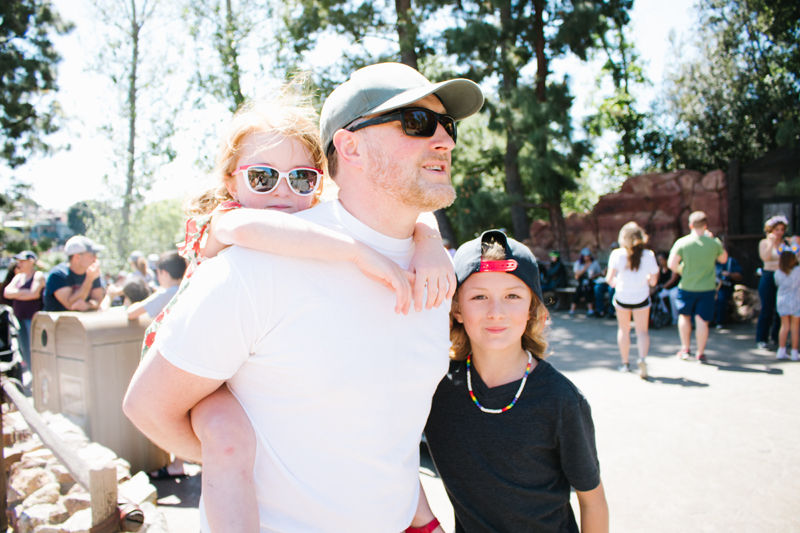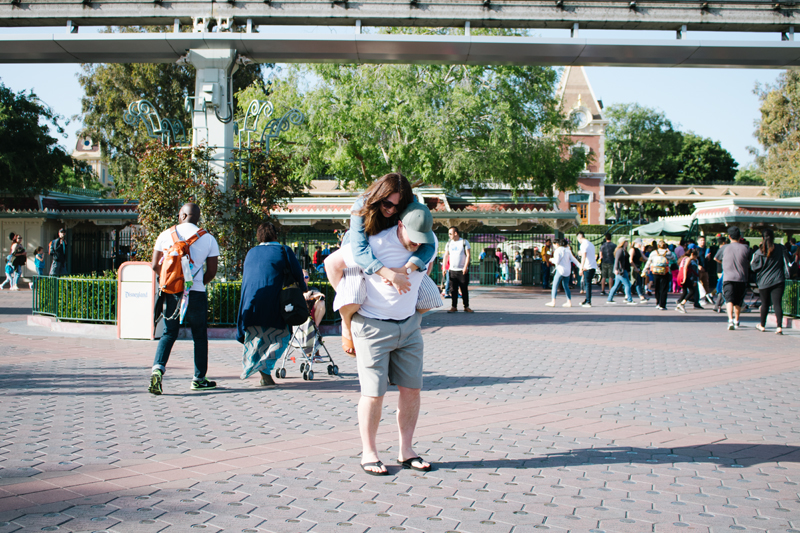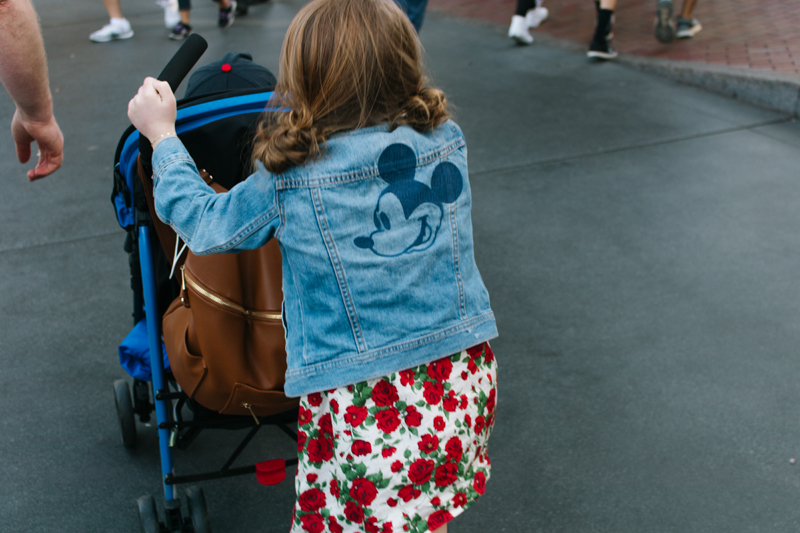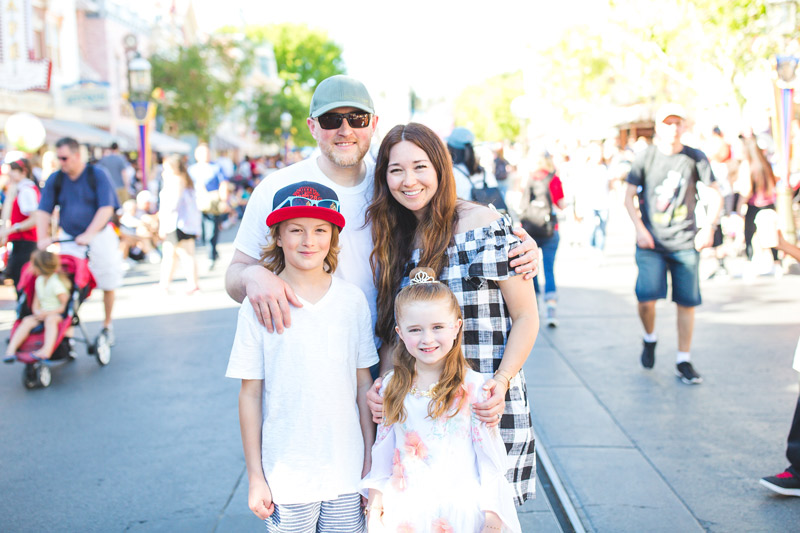 After a full 3 days, we said goodbye to Disneyland and hello to the beach (blog post coming up). We truly loved every bit of our experience at the most magical place on earth and can't wait to head back again soon! I never thought I'd, or we would be any sort of crazy Disneyland loving family…but never say never. The magic is real and we all felt it and love it so much that I'm seriously considering season passes! We are only a short 10 hour drive 😉 and again, maybe I'm crazy, but I want to soak up all of the fun magic moments with our little ones before they get too big and it's lost.
Thanks again to GetAway Today and Disneyland for making our trip the most magical and memorable ever. We can not recommend them enough for help with planning your vacation!
Also, thanks to Yanira Calise Photography for coming to Disneyland and capturing some fun photos for us.
This post is in partnership with Get Away Today and Disneyland.