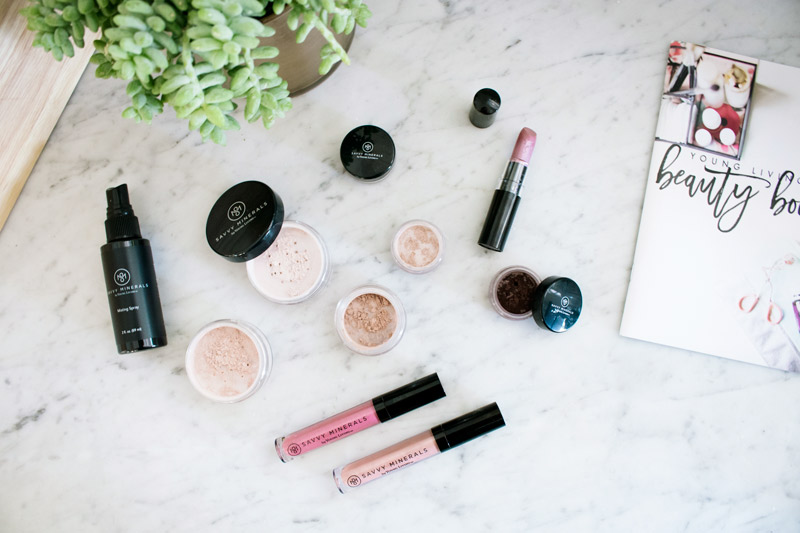 We are SO excited to share that Young Living now offers a natural chemical-free makeup line, Savvy Minerals! Free of cheap fillers and synthetics. We love what's happening within Young Living and that they give us options for every area of our life and what we put on our biggest organ (our skin!) is so important. Savvy Minerals are vegan, not tested on animals, ideal for sensitive skin and provide beautiful, build-able color for all day wear. They also do NOT contain talc, bismuth, parabens, phthalates, petrochemicals, or synthetic fragrances.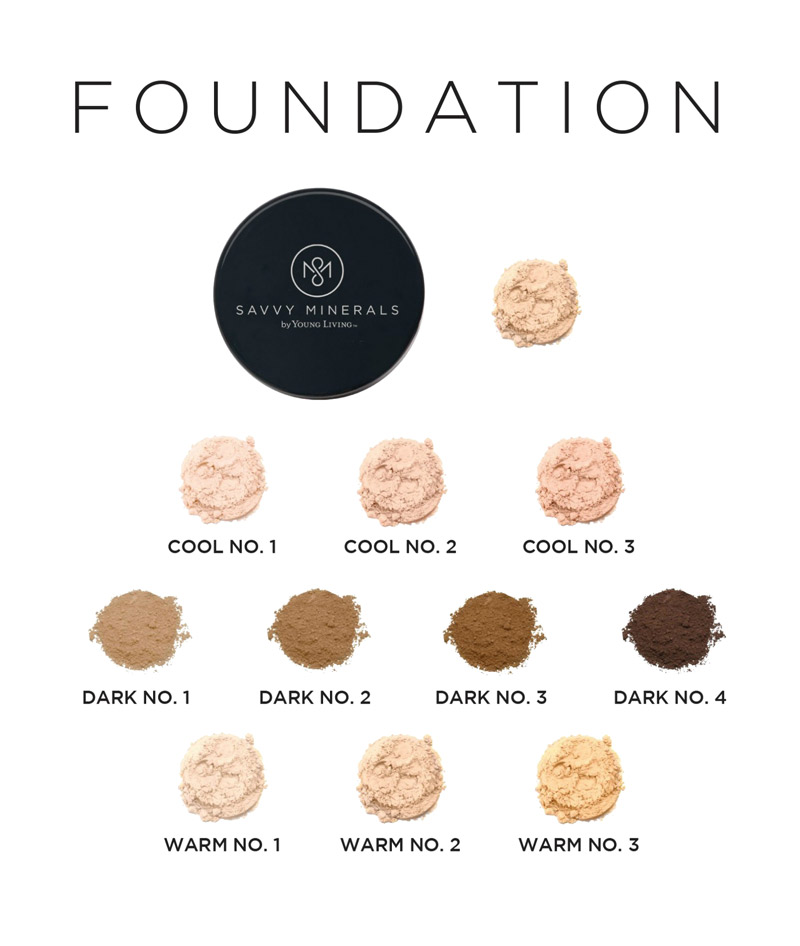 Choosing your foundation color… a few tips! Most blondes and brunettes are a Warm 02.
Here are some tips for selecting the right foundation color for YOU…
1. Check Your Veins
Push your sleeves up and look at the veins on the inside of your wrist. Are they blue or green? If they look more blue, you likely have cool undertones. If the veins look greenish, you're warm.
2. The Jewelry Trick
Think about whether you look better in silver or gold jewelry Typically, girls with cool undertones look better in silver and platinum metals, and warm-toned women look better in gold.
3. The Neutral Test
Think about what neutral shades flatter you best. Does your skin, eyes, and face look better in bright white and black hues, or ivory, off-whites, and brown/tan shades? The former means you're probably cool-toned, and the latter, warm.
4. Eye and Hair Color
Your natural eye and hair colors can help figure out your coloring. Customarily, cool people have eyes that are blue, gray, or green and have blond, brown, or black hair with blue, silver, violet and ash undertones. Conversely, warm-toned women usually have brown, amber, or hazel eyes with strawberry blond, red, brown, or black hair. Their hair tends to have gold, red, orange, or yellow undertones.
5. The Sun's Effects
When you're out in the sun, does your skin turn a golden-brown, or does it burn and turn pink first? If you fit into the former category, you're warm-toned, while cool tones tend to burn.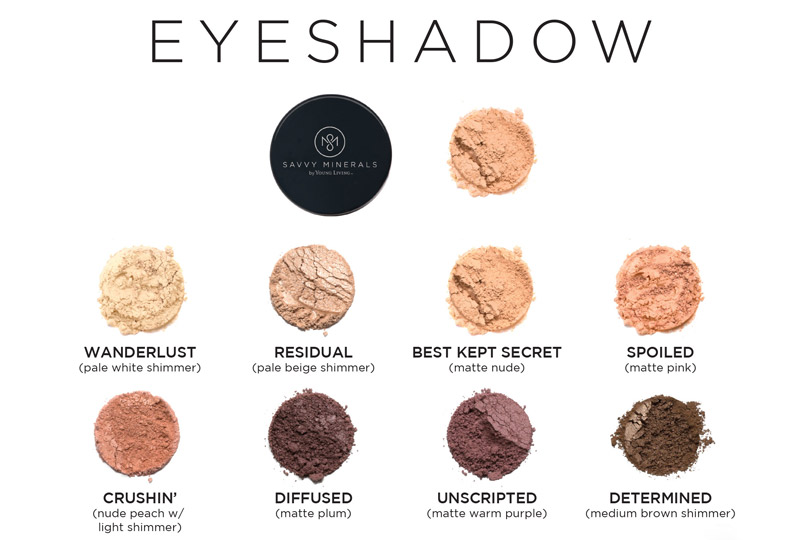 Savvy Minerals offers 8 different shades of Eyeshadows. So whether you're going for a more natural look, or a bold statement we've got you covered. I'm loving both the "Best Kept Secret" and "Residual". It glides on super smooth and layers so beautifully. See the video below on how to make your eyes pop using Savvy Minerals.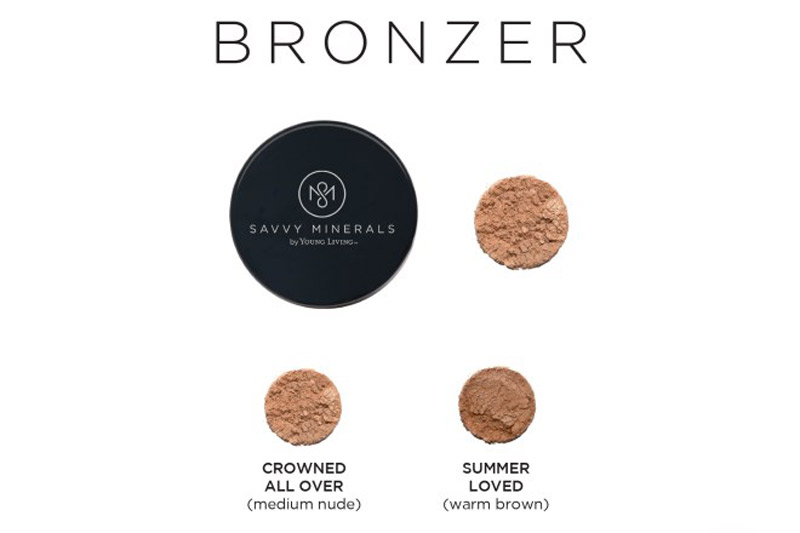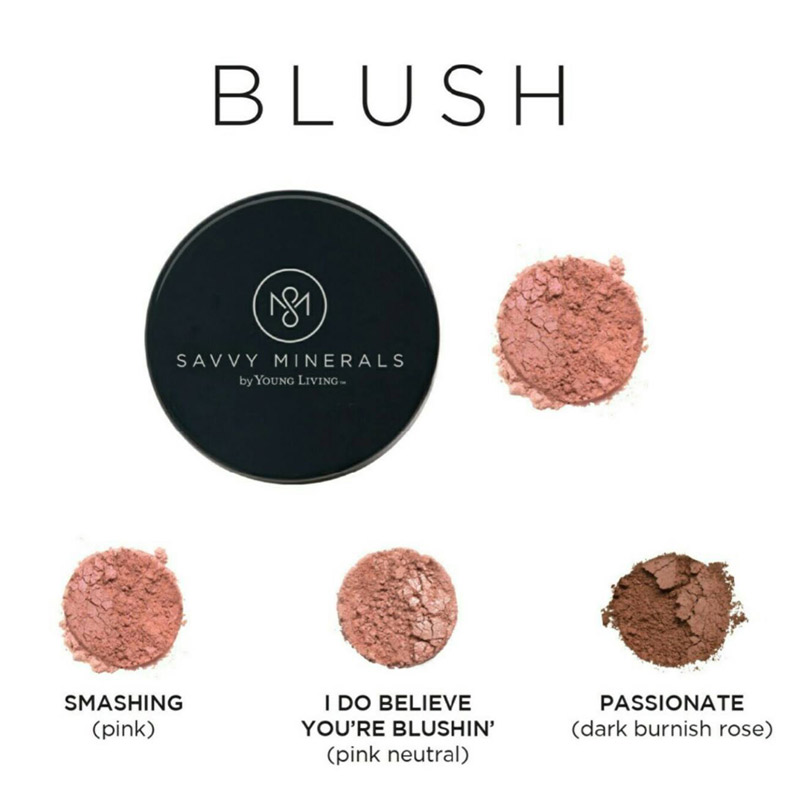 Face color!
We have two different bronzers, one for light skin (Crowned all Over) and one for darker or more sun-kissed skin (Summer Loved).
There are three blushes: Smashing, I Do Believe You're Blushin', and Passionate.
8 eye shadows! Shown above.
Jetsetter eyeliner that you can use with the Misting Spray to create a liquid liner (spray in lid and dip eye liner brush to create a liquid) or wear dry for a softer liner.
Multitasker: dark brown color that can be used on brows, as eyeliner or as eye shadow (tip: also covers gray roots!)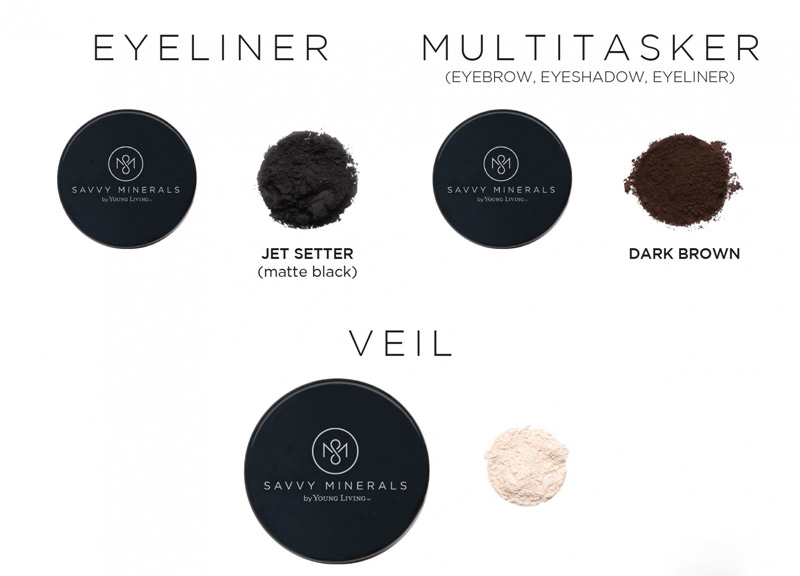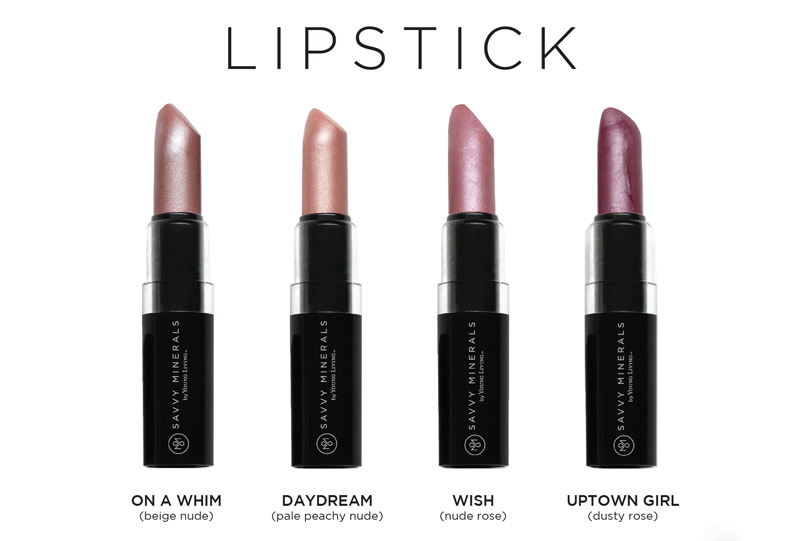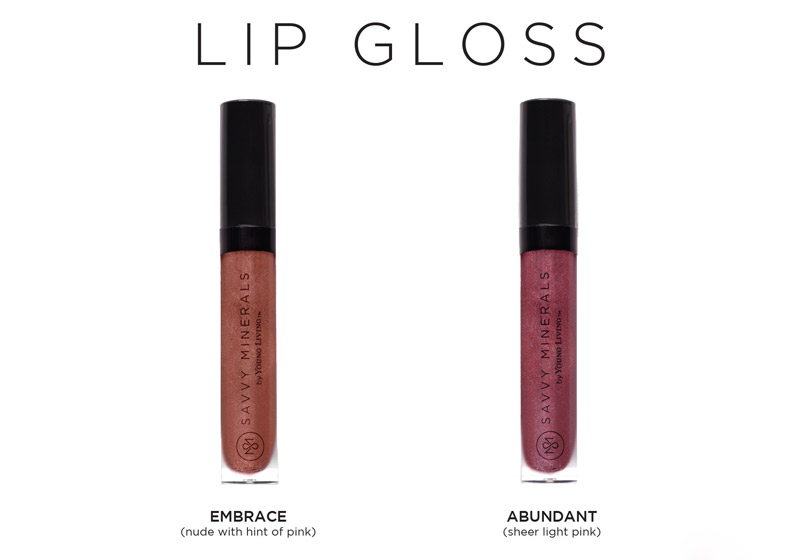 Lip colors! Choose your favorite lipsticks and glosses.
The two gloss colors (more accurate colors above) are Embrace (nude-y pink) and Abundance (light pink) which is my favorite! They are both infused with Peppermint oil. Dreamy!
Choose from four lipsticks: On a Whim, Day Dream, Wish (my fav), and Uptown Girl. They are moisturizing and give you a really pretty and natural color.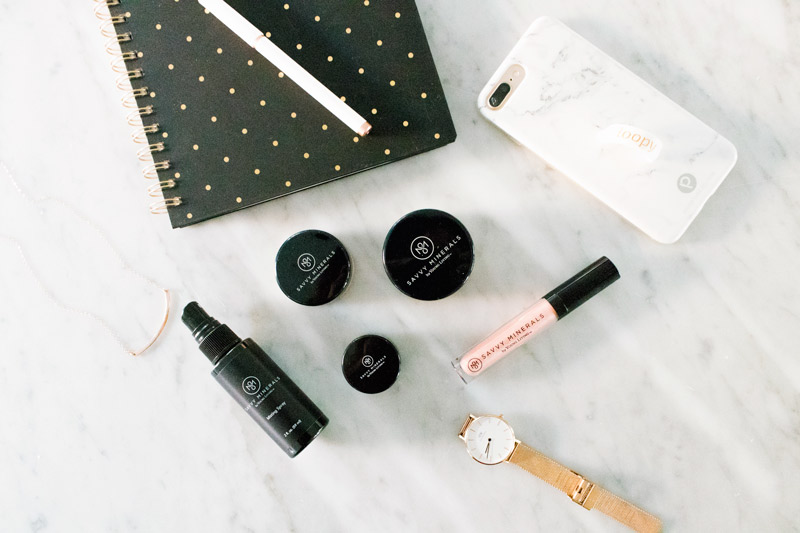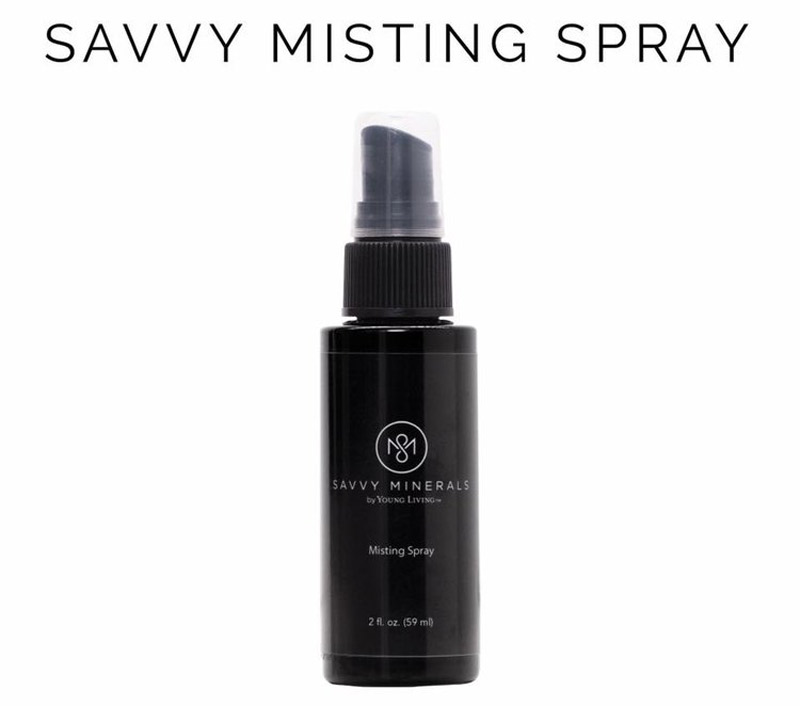 Finishers!  Top off your look with these.
Misting spray: one of our favorite products!! At only $15 you will want to stock up on this. You can spray this on your makeup brush for a creamier foundation application (spray on brush then swirl in cap with tapped out foundation). Includes: aloe, cedarwood, geranium, lavender and ROSE oil. Can be used to refresh your face or set your makeup as well!
Mineral Veil: a setting powder that gives you a finished, air brushed look. Smoothes and blurs fine lines and pores. And I love to use it as a highlighter!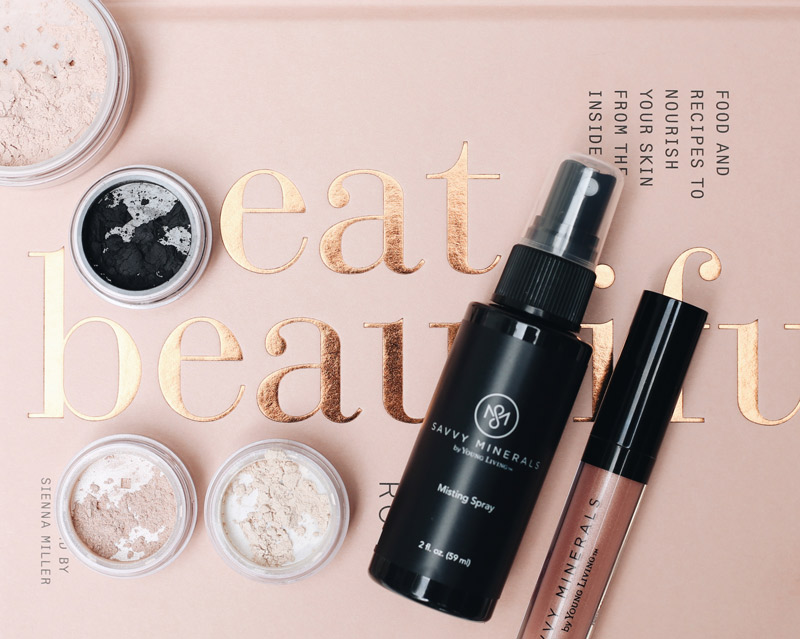 If you can't tell I am really so excited about the new Savvy Minerals Makeup line! I already love using and applying it each day. Whether I go for a light natural look or a more layered full coverage look I feel so great knowing that I'm using a safe, natural makeup that's good for my skin!
If you're ready to make your beauty products healthy and haven't already joined as a Wholesale Member to get exclusive pricing on Savvy Minerals makeup, you can JOIN HERE!