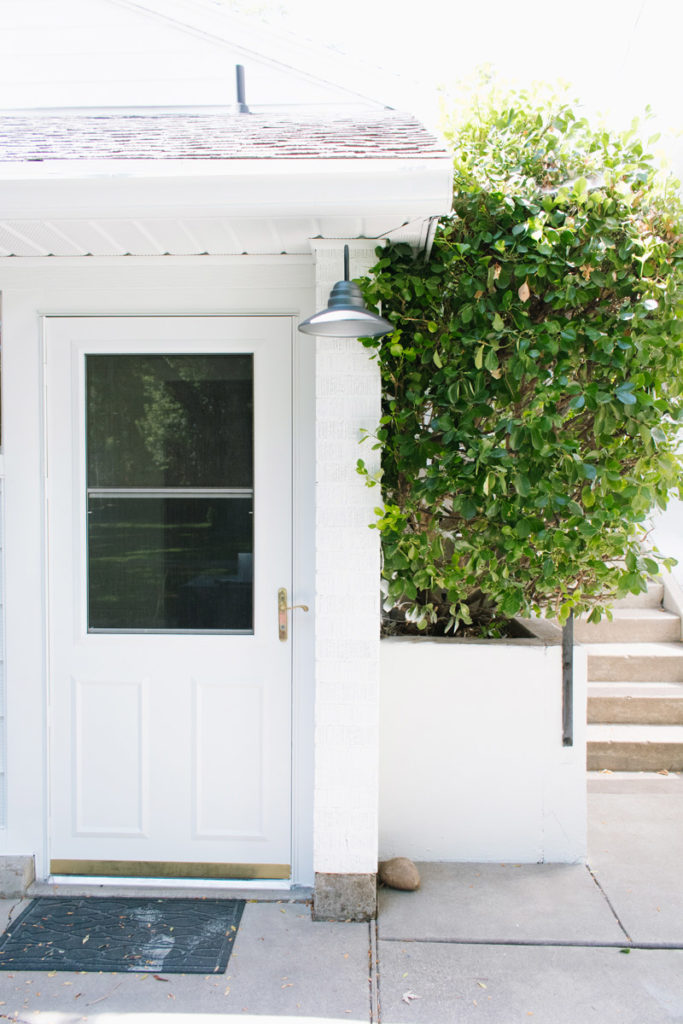 Our indoor pool house renovation is finally complete and I couldn't wait any longer to share it! From the very first moment I walked into our pool house I knew immediately that I wanted to paint it. In fact one of the very first things we did when we moved in just over 2 years ago was purchase paint for the walls and floors…
Well fast forward 2 years later.. and it still looked the same as the day we moved in. For some reason I started second guessing my original vision for this space and couldn't quite pull the trigger on painting it. I was worried that we would be erasing some sort of history and possibly miss the quirky and somewhat Wes Anderson feel of the bright avocado green and aqua walls. Until one day we received a knock on our door and standing in front of us was the original owners son. He was 9 when his Dad finished building our home and now much older was in town with his kids + grandkids and really wanted to show them all where he grew up.
We happily invited him in and proceeded to learn some amazing history about our home and property. When it came time to view and talk about the pool house my very first question was if the paint was original. He answer was NO! I was so happy to hear that and it gave me the confirmation I needed to feel really good about my original vision for this space. We also learned that the pool house was completed around 1957 and that all of the amazing wood planks and beams that cover the ceiling are original. He told us that every. single. one. was hand sanded and then stained before they put them up. Just hearing him talk about all of it I knew it was a huge labor of love. I was so touched by that and also so happy because I had never wanted to paint or touch the ceiling. I had a feeling it was original (as are the 1950's schoolhouse lights hanging from the ceiling) and wanted it's beauty to shine more by toning down the walls and floors. Here are the before photos: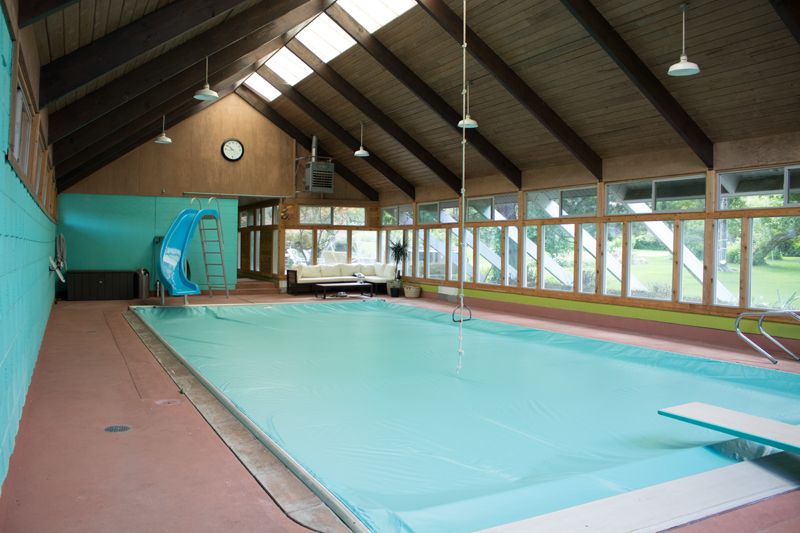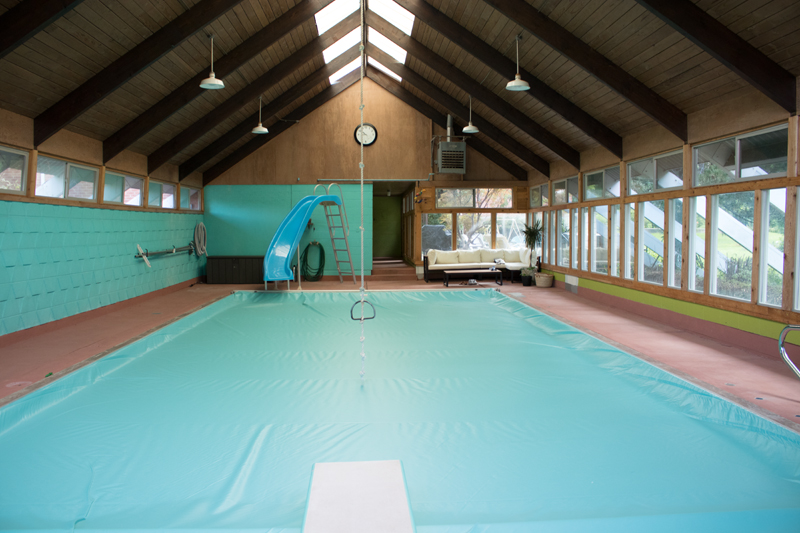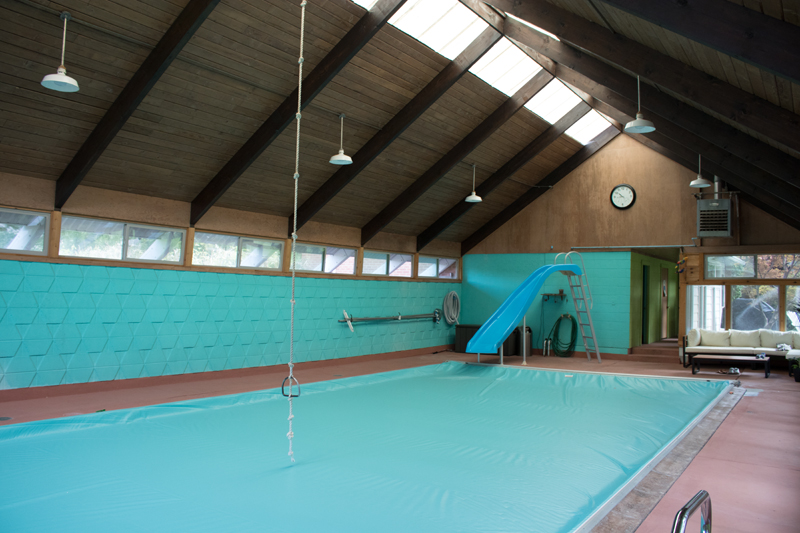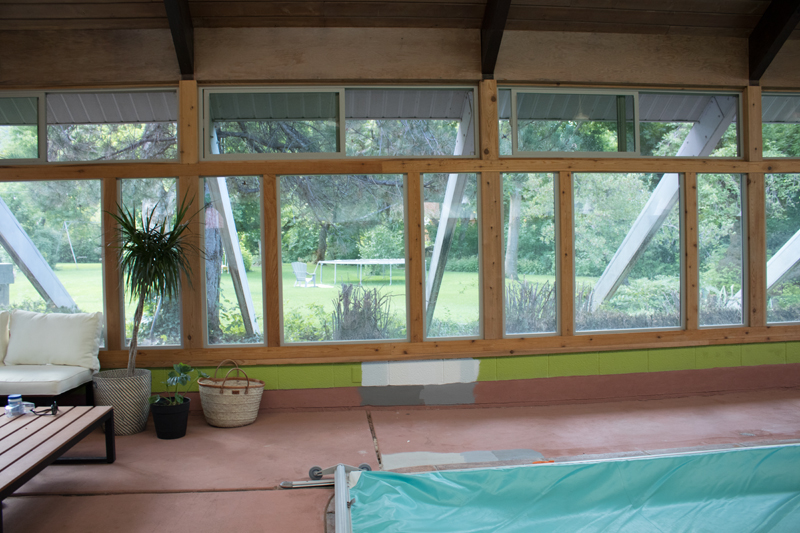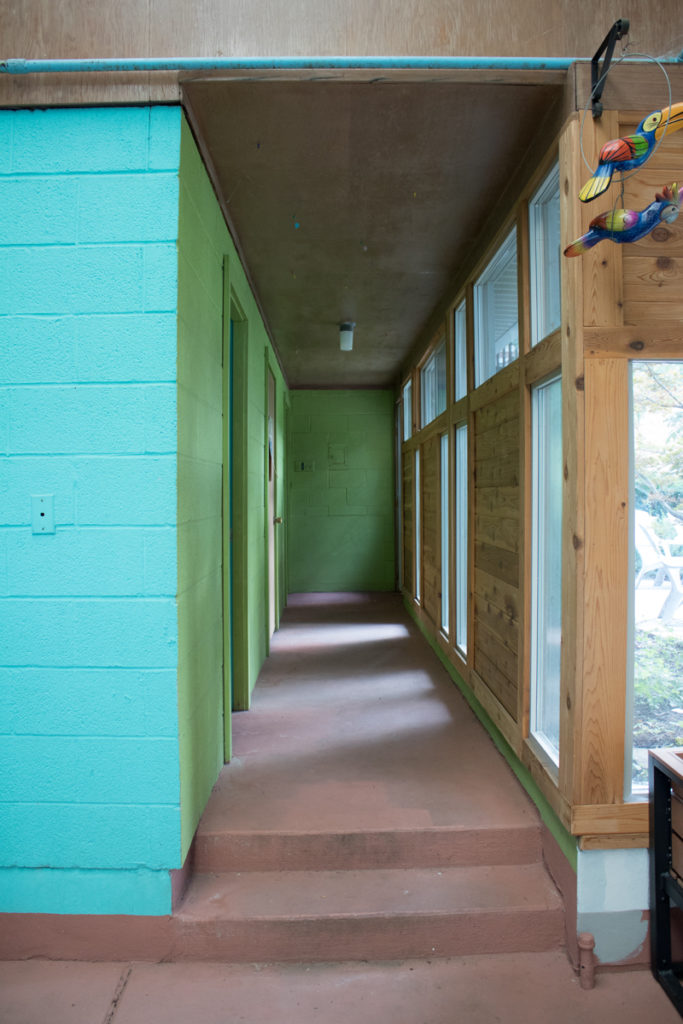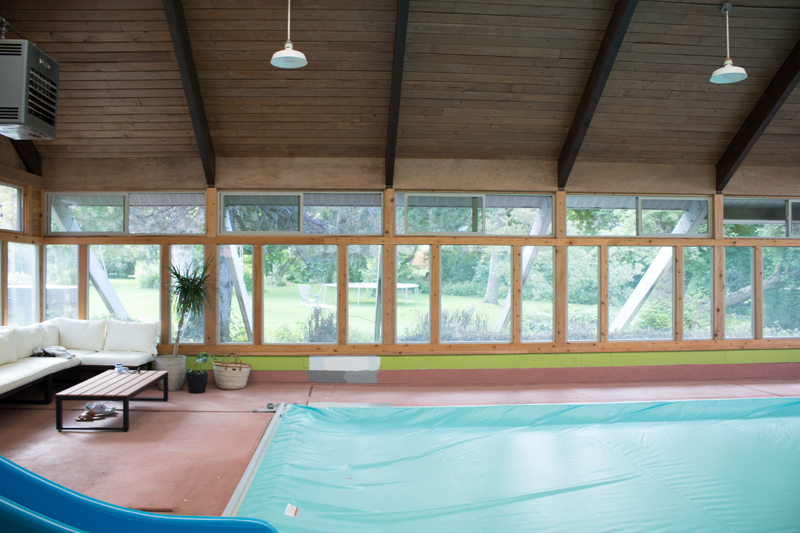 When it came time to paint we realized that the paint we had originally purchased a couple years ago to paint the walls with was no longer good, nor the right type of paint for the space. Since our pool is indoors it can get quite humid and we wanted a paint that would withstand moisture as well as cover the dark current colors on the walls as well. After some research we decided that the best option for paint would be Sherwin Williams Emerald Interior paint. Here's why:
Emerald Interior Paint is a paint and primer in one with advanced stain-blocking technology.
Emerald Interior Paint hides stains and covers dark colors for a beautiful, smooth finish and stunning color for years to come.
Emerald Interior Paint provides exceptional coverage and advanced washability in all finishes, with outstanding resistance to water streaking and spotting.
Emerald Interior Paint also contains anti-microbial agents that inhibit the growth of mold and mildew on the paint surface.
Emerald Interior Paint meets the most stringent VOC regulations.
Basically Emerald paint by Sherwin Williams had every single thing covered that we were concerned about!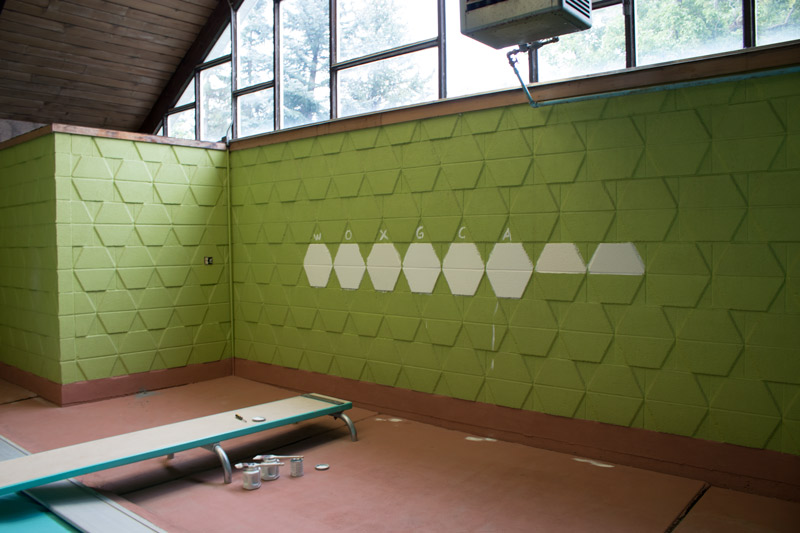 Once we knew what paint we would be using it was time to choose a color. I knew I wanted to paint the walls a white and the floor a gray-ish color. But if anyone knows white paint you know it is not that easy to just choose white. There are quite possibly a million different colors (shades) of white paint. And white paints read completely differently in different spaces. Thankfully since we use a lot of white paint around here I had several samples laying around so we were able to test the ones I was debating between. I knew I didn't want a stark white, but more of a white that was ever so slightly warm. however not too warm of a white that could read cream especially in the evening when it's dark or when we have the lights on in the pool house.
So after testing what my husband would say is ALL the whites, we decided on Westhighland White for the walls! And I'm so happy with how it turned out!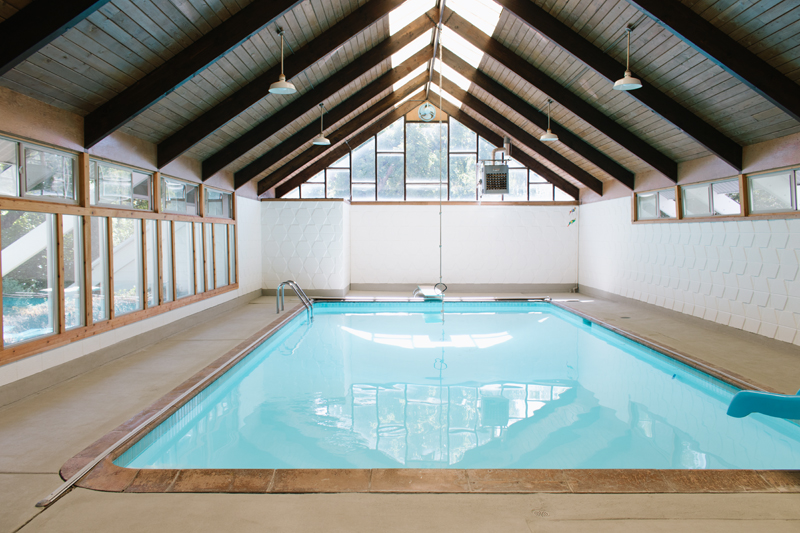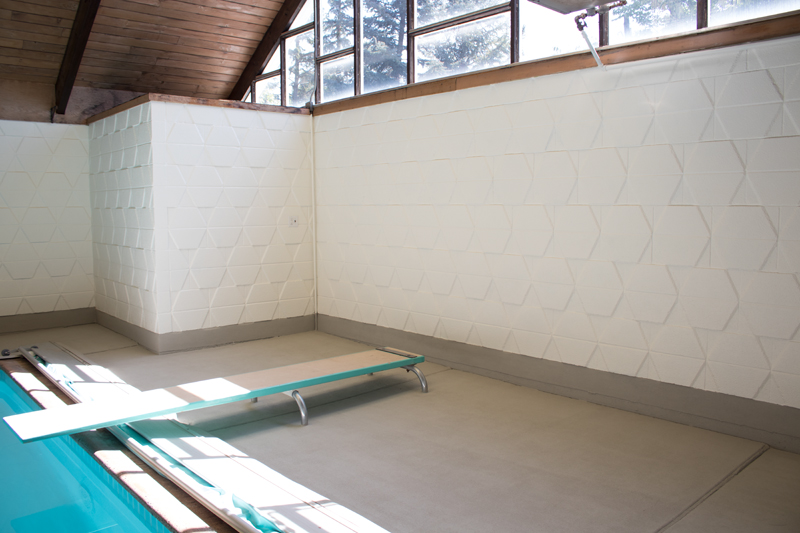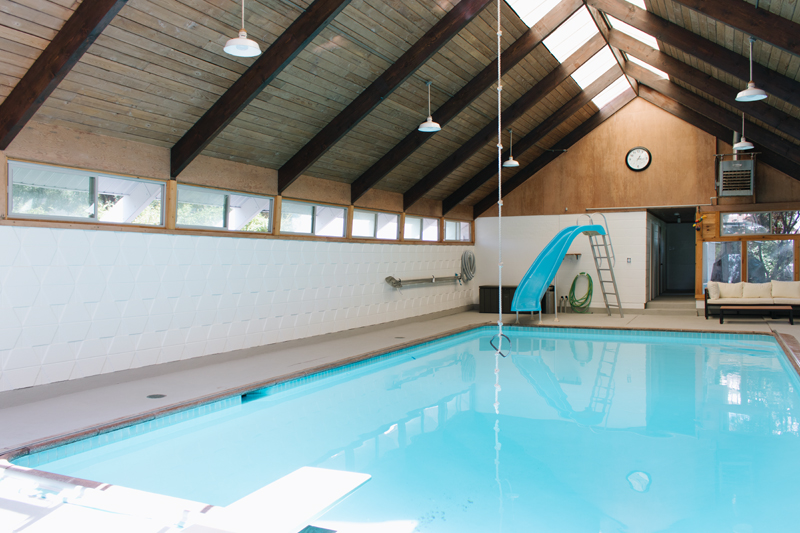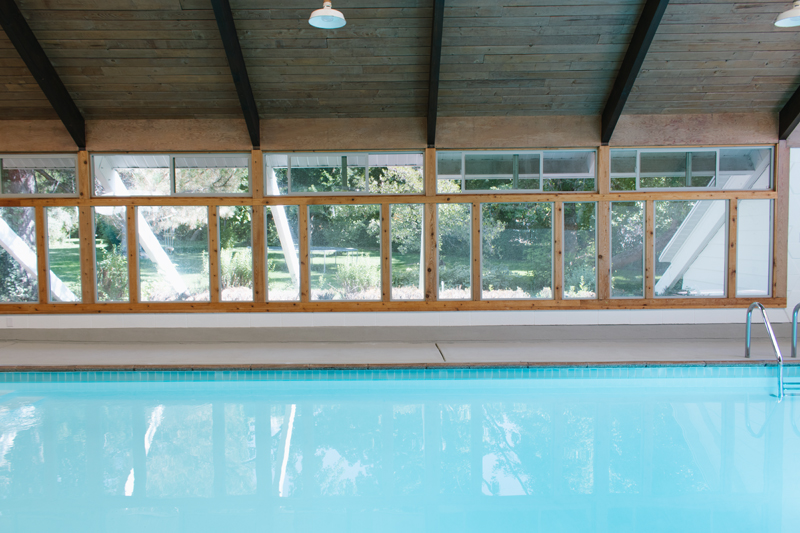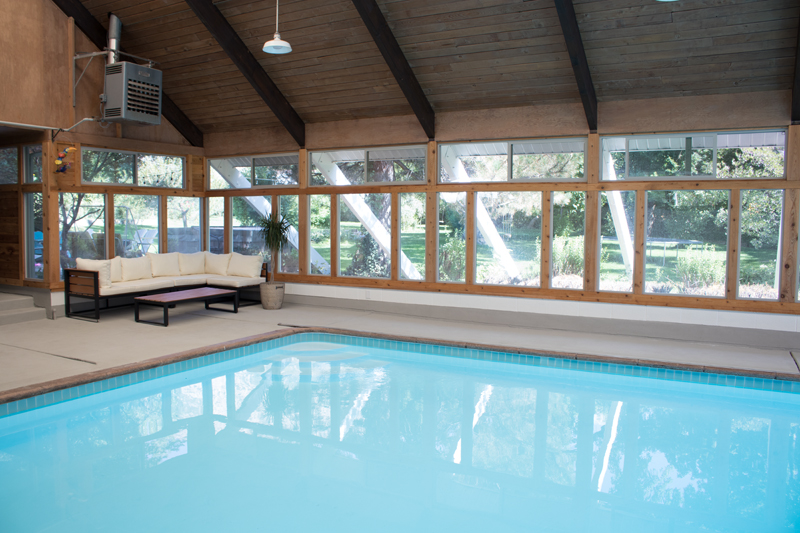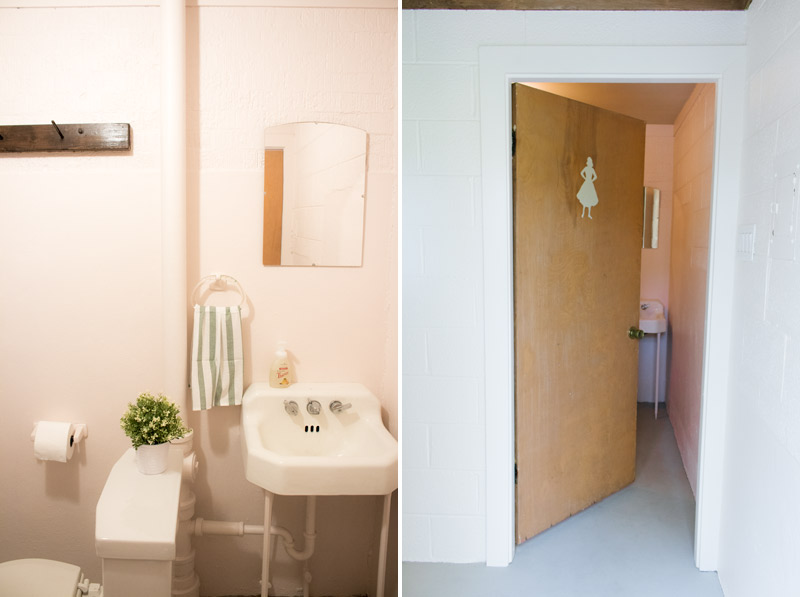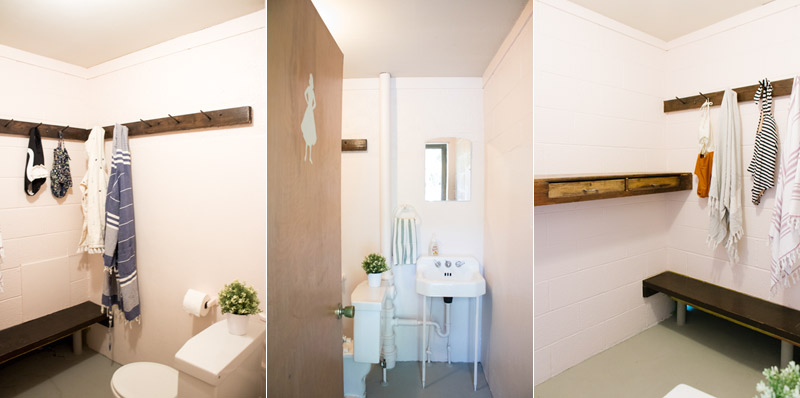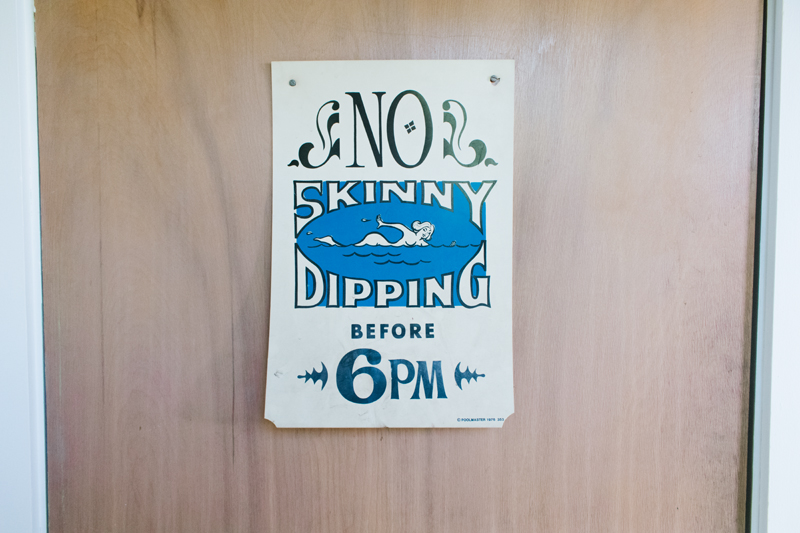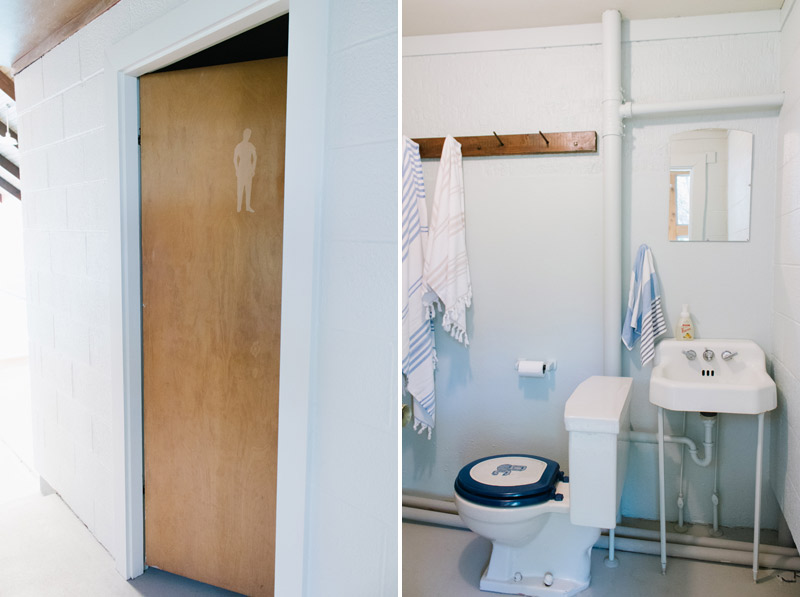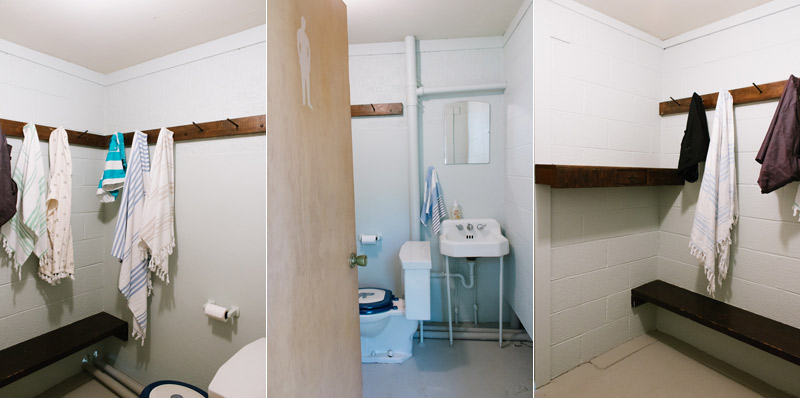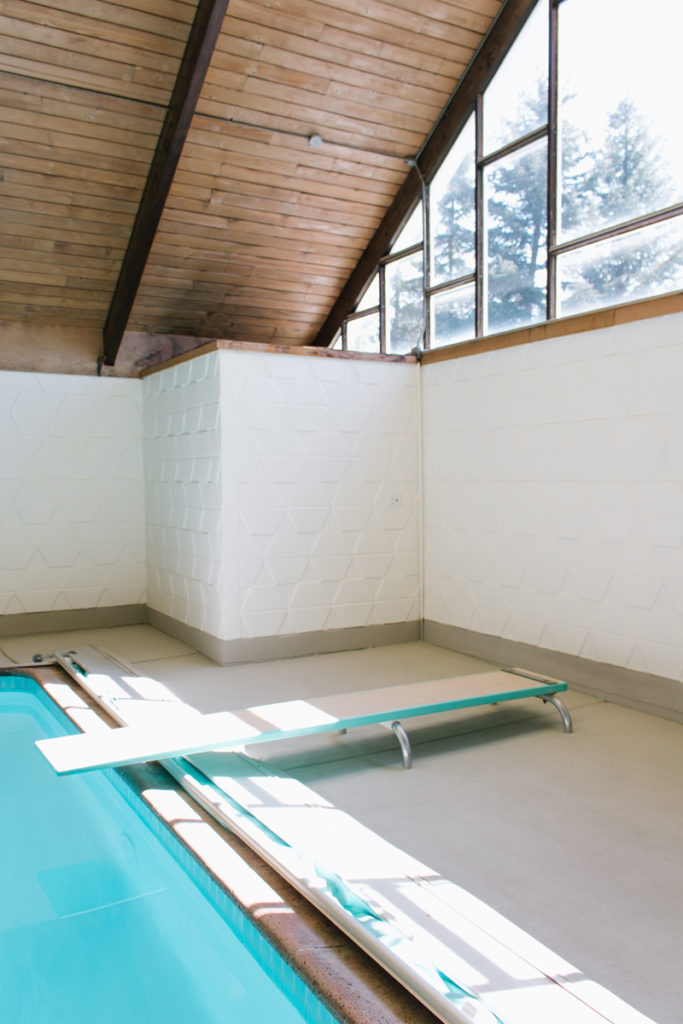 Every time I walk into our pool house now a feeling of complete peace comes over me. I am in love with this space. It turned out just as I envisioned it and in fact I told my husband that I just might consider sleeping out here some night because I just love it so much! Now my plan is to add a couple of citrus trees and spend as much time in here as we can!
Paint colors:
Walls – Sherwin Williams Westhighland White
Floors – Sherwin Williams Repose Gray
Girls Changing Room – Sherwin Williams Intimate White
Boys Changing Room – Sherwin Williams Sea Salt
If you're local to me and are looking for the absolute best painters ever make sure to call Jose from Painter Bros of Weber & Davis County! They did a phenomenal job and we can't recommend them enough!
Disclosure: I received paint from Sherwin-Williams as compensation for this post. All views and opinions expressed in this post are my own and no other compensation was provided.