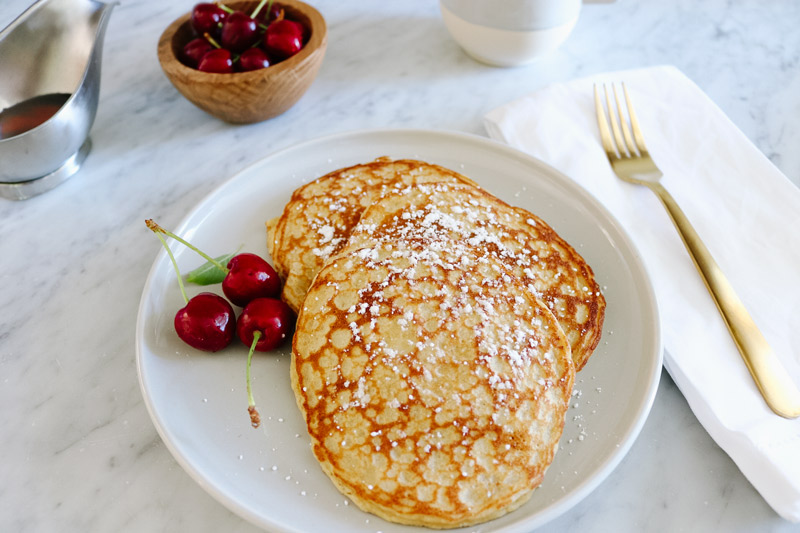 Last Saturday morning Liliana climbed into bed with us and said "mama, I really want us to make some lemon pancakes this morning, can we make some?" So that is what we did! Because one of my kids favorite breakfast items is pancakes, I'm always trying to figure out new recipes to switch things up and make them a bit healthier if I can. And since Will and I pretty much stick to a paleo type diet I like to see if I can make them so we can enjoy them too!
When I am working on a new recipe one of my favorite things to do is to try to incorporate our essential oils into it. This recipe uses the pure therapeutic grade Lemon Vitality essential oil (labeled for dietary supplement and culinary use), which is one that is super easy and fun to use in all kinds of recipes! If you're new to essential oils, or want to learn more about oils and how we use them in our home you can READ MORE HERE.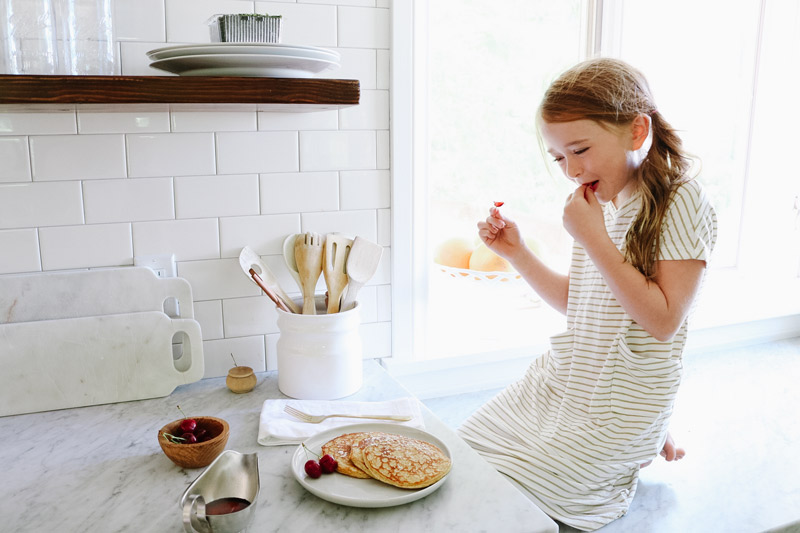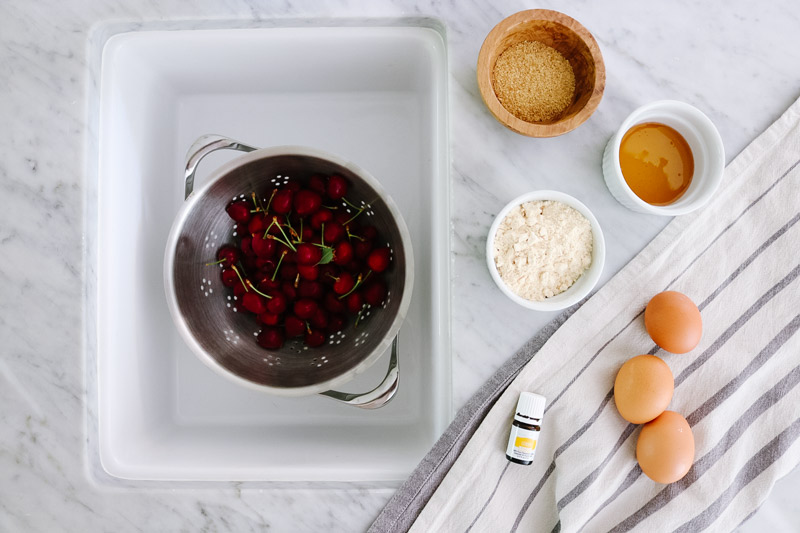 Lemon Coconut Pancakes
You will need:
6 eggs
2 tbsp coconut oil – melted
1 tsp vanilla
3/4 cup coconut milk (full fat)
2 tbsp raw honey
1/4 tsp baking soda
1/2 cup coconut flour
1/4 cup ground flax seed 
8 drops Lemon Vitality essential oil (get it HERE)
Mix eggs, coconut oil, and honey. Then add in the coconut milk, vanilla and 8 drops of Lemon Vitality essential oil. In a separate bowl mix together the coconut flour, ground flax seed, and baking soda. Add dry coconut flour mixture to your liquid egg/coconut milk and mix gently until incorporated. Batter may seem thin, but will thicken upon cooking.
Melt a small dollop of coconut oil onto a griddle on medium heat. Pour or scoop the batter onto the griddle using about a 1/4 cup for each pancake. You will not see the typical bubbles on top indicating when to flip your pancakes, so carefully check them before flipping. Should yield roughly 6-8 pancakes.
Serve with Organic Pure Maple syrup and a side of fresh fruit! Enjoy!