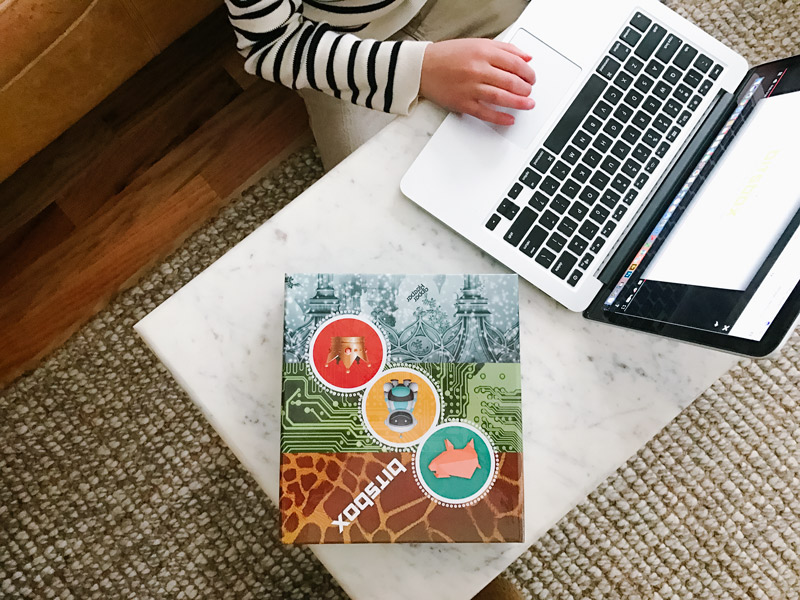 Last month we received a fun subscription box from Bitsbox filled with all kinds of fun coding projects. Liam couldn't wait to open it up and get started in on coding his very own apps. And literally every day after school he comes home and immediately wants to get on the computer so he can make new app! I think my favorite thing while watching him play with Bitsbox so far was his excitement when he realized that he was the one behind the scenes making the color's change or whatever else he wants to do within the apps he's created. It was like a total "WHOA!!" moment for him.
With a Bitsbox subscription you can expect new coding projects to arrive every month for your kids to build real working apps. Along with it comes a Binder to organize all of the app cards, and if you choose to get a deluxe box you will also get fun trading cards, stickers, and tattoos. Along with all of that this month we also received a fun Paint by Sticker book which has been perfect for Liliana to use while Liam is busy building apps!
You've heard me talk a bit about managing screen time here, but with Bitsbox kids I don't mind giving Liam some extra screentime when I know that he's learning all while he thinks he's just having fun. A total win win!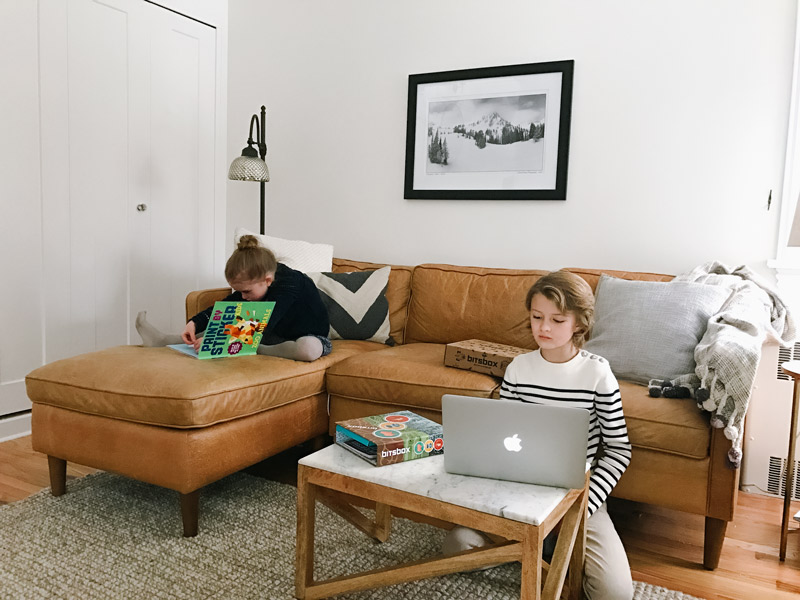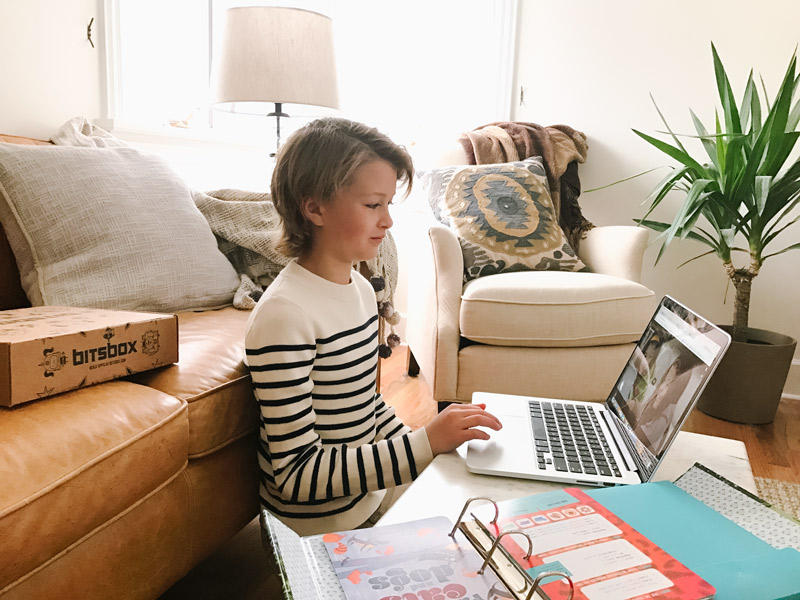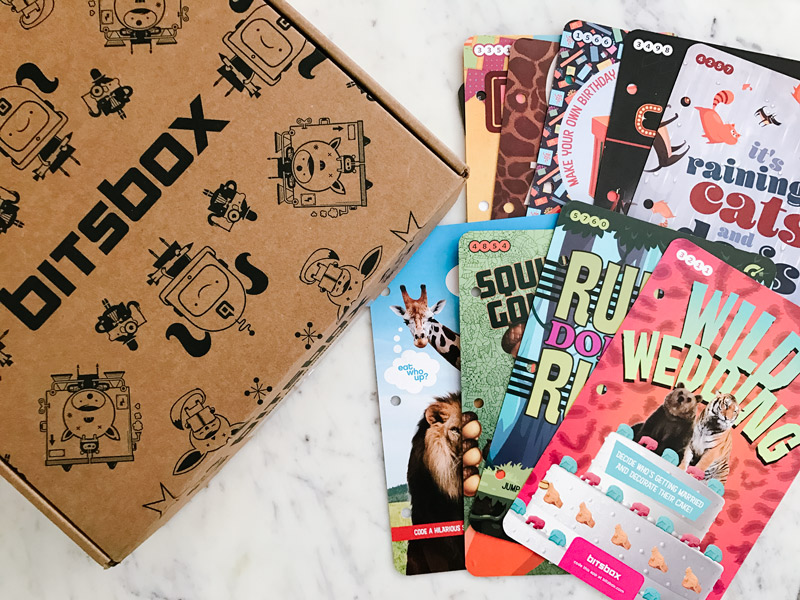 With today's high tech world that our kids are growing up in I love finding companies who are helping us parents and our children embrace it. Our culture thrives and survives off of computers. And we can't run any programs on our computers, tablets and phones without coding. It's truly the future for this generation and honestly I wouldn't be surprised that if soon enough it is what is taught in school instead of cursive.
Since this week is Computer Science Education Week, I thought it only fitting to share our experience with Bitsbox with you! If you would like to try out a Bitsbox coding subscription you can get 20% off by using code "Creator20". It would make a great gift for Christmas that would keep on giving!